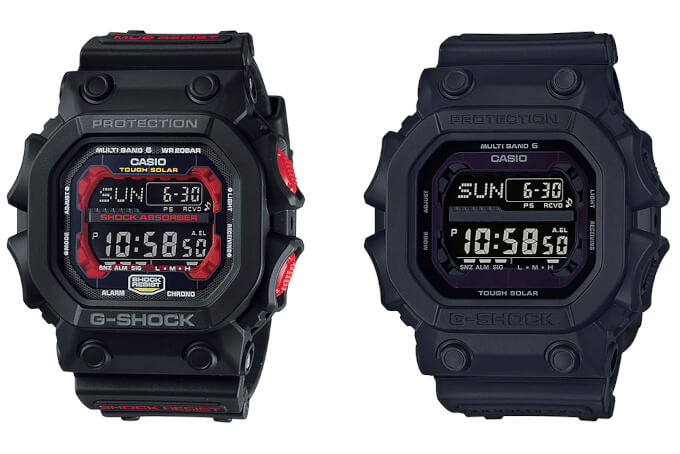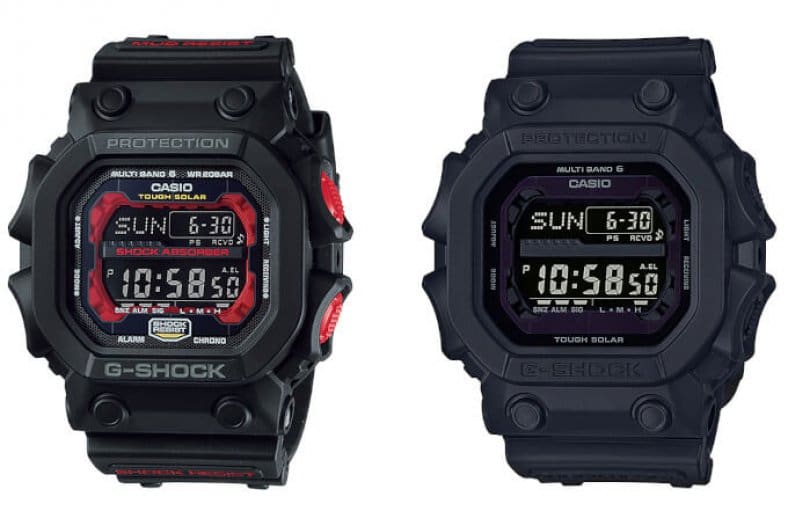 Reports indicate that the black and red G-Shock GXW-56-1AER and blackout GXW-56BB-1ER will be released in Europe soon. This is an interesting development, as the GX-56-1AER and GX-56BB-1ER (non-Multi-Band 6) models were previously released in Europe. Unlike those models, the GXW-56-1AER and GXW-56BB-1ER have Multi-Band 6 automatic radio time syncing, and these two Tough Solar-powered watches are still active in the Japan lineup. The GXW-56BB-1ER has a black buckle, unlike the similar-looking GX-56BB-1ER that has a silver buckle.
These two "King" models, as they are affectionally called by fans, are some of the largest digital-display G-Shocks available with dimensions of 55.5 x 53.6 x 17.5 millimeters. According to G-Shock, the "X" stands for "extra," and these models offer even more shock protection than other digital models. The GXW-56 has a heavily protected display and enhanced module protection, with a two-layer urethane bezel and Alpha Gel shock absorbers at four points inside the watch. It also has a dustproof and mudproof structure.
The GXW-56-1AER will have a list price of €189, and the GXW-56BB-1ER will be €199.
Update: Both models are now listed at casio-europe.com.
(In the U.S., the GX56BB-1 ($150) is still an active model. The GX-56 has also been a popular series for collaborations in Singapore. For a model with a non-inverted LCD display, there is the GXW-56-1BJF from Japan.)