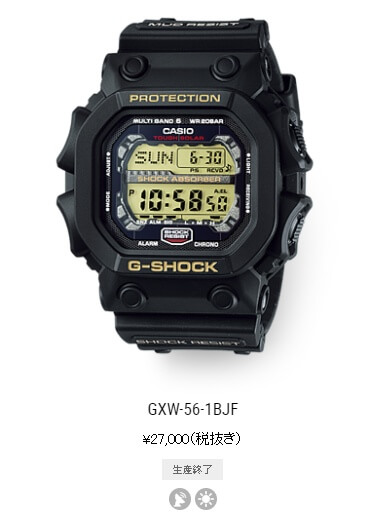 The G-Shock GXW-56-1BJF has been discontinued, according to G-Shock Japan. This watch is the only GXW-56 model with a standard (i.e. positive or non-inverted) LCD display. It was one of three active GXW-56 models not too long ago and was reviewed last year by Greg Anderson on YouTube.
The cult-favorite GXW-56, nicknamed "The King" by fans, is essentially an extra-large and extra-tough version of the classic square 5600 series. Major features include Tough Solar power, Multi-Band 6 auto radio wave time syncing, and Alpha Gel protection. There is also a GX-56 for international and limited releases, with Tough Solar but no Multi-Band 6.
The two currently active models are the black and red GXW-56-1AJF and the stealth black GXW-56BB-1JF. The GXW-56-1AER and GXW-56BB-1ER are also active in Europe, and the GX56BB-1 is active in the U.S.
(Thanks to Kevin for the tip.)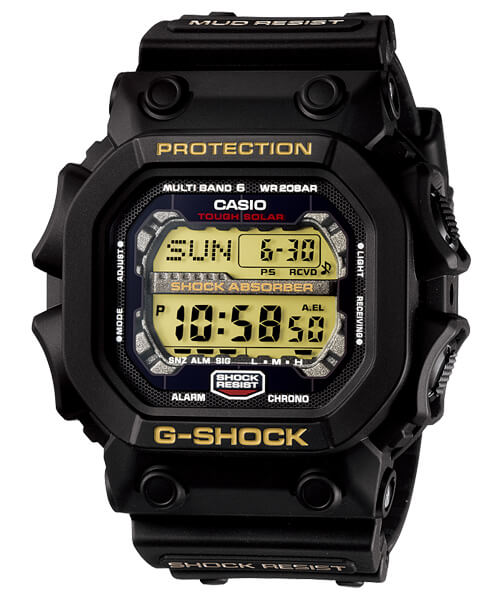 Buy GXW-56-1BJF
eBay