According to the official G-Shock Japan website, the following (originally non-limited) G-Shock models are in "Production completed" (i.e. discontinued) status. Most of these are still available from Casio and other authorized retailers in the U.S. and possibly other countries, but they are not expected to be replenished after all the remaining stock is sold. (This list does not include designated limited editions, collaborations, or every discontinued model from 2022-2023.)
The GA-2100RC-1A has turquoise blue hour markers.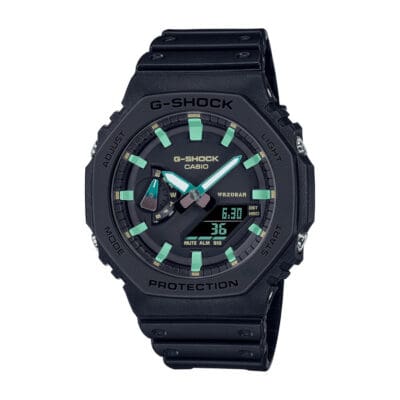 The GM-2100C-5A has a military field watch style with a cloth band and is the only model in the Metal-Covered Cloth Band series with a positive LCD display.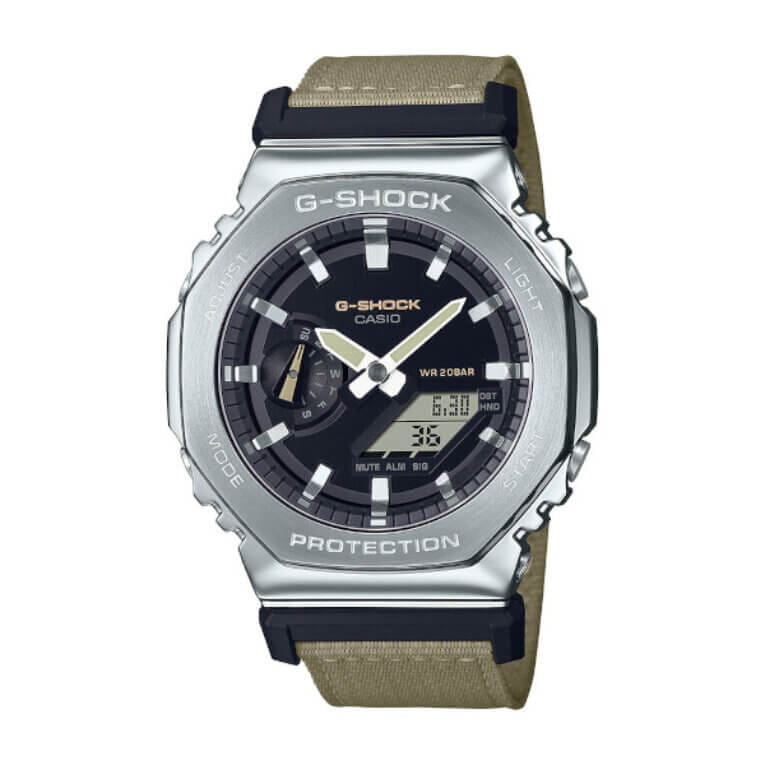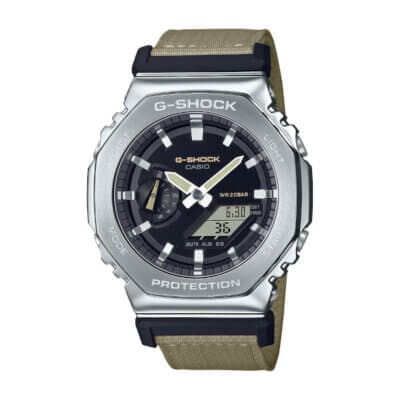 The classic analog-digital GA-100BNR-1A features the traditional G-Shock brand colors of black and red.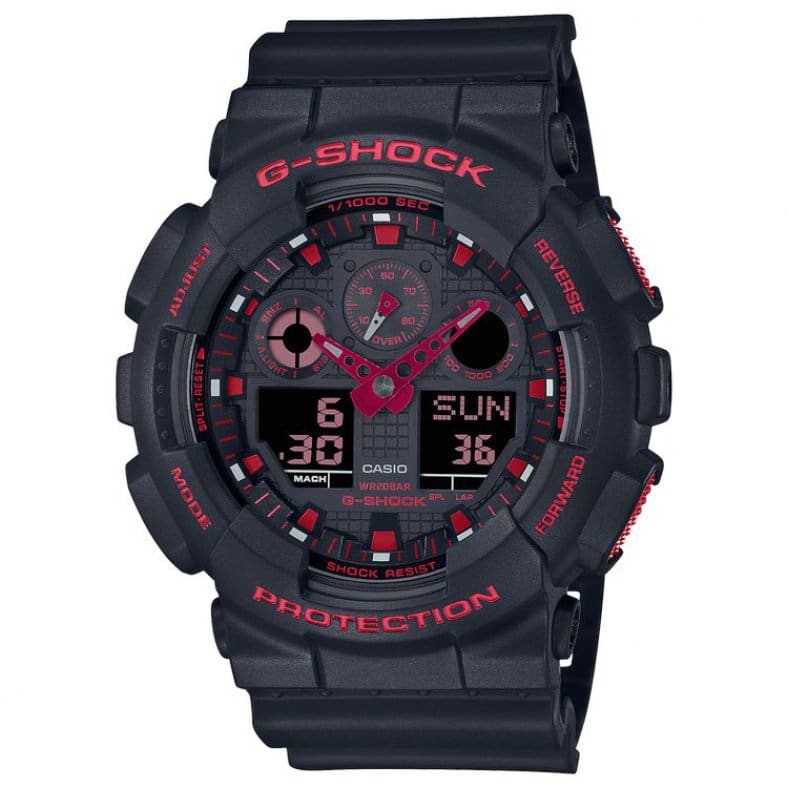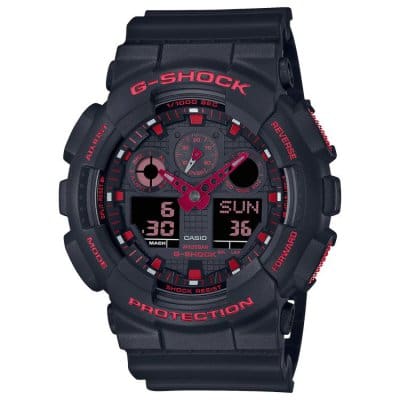 The black and gold GST-B100GB-1A9 is a larger G-STEEL model with Tough Solar power and Bluetooth.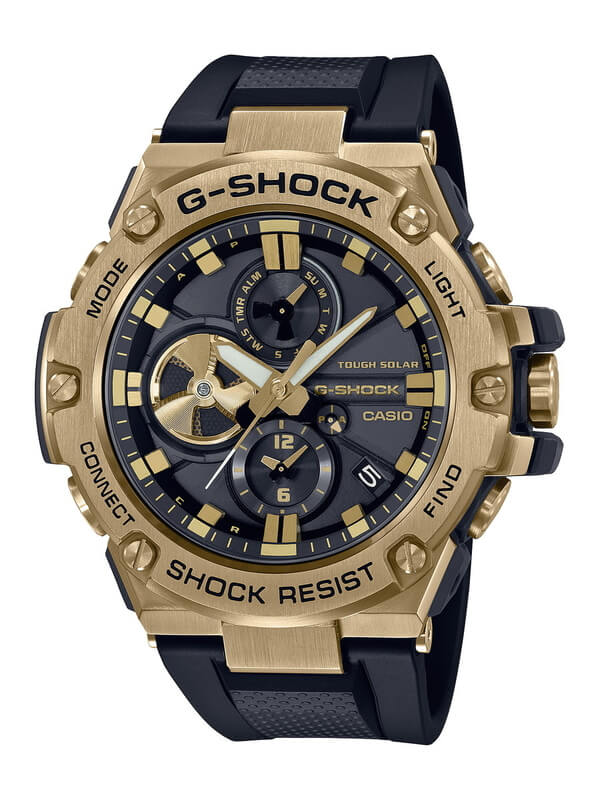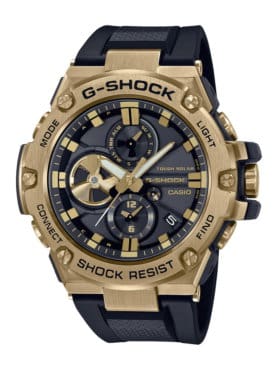 The black and gold GST-B400GB-1A9 is a smaller and lighter G-STEEL model with a Carbon Core Guard case.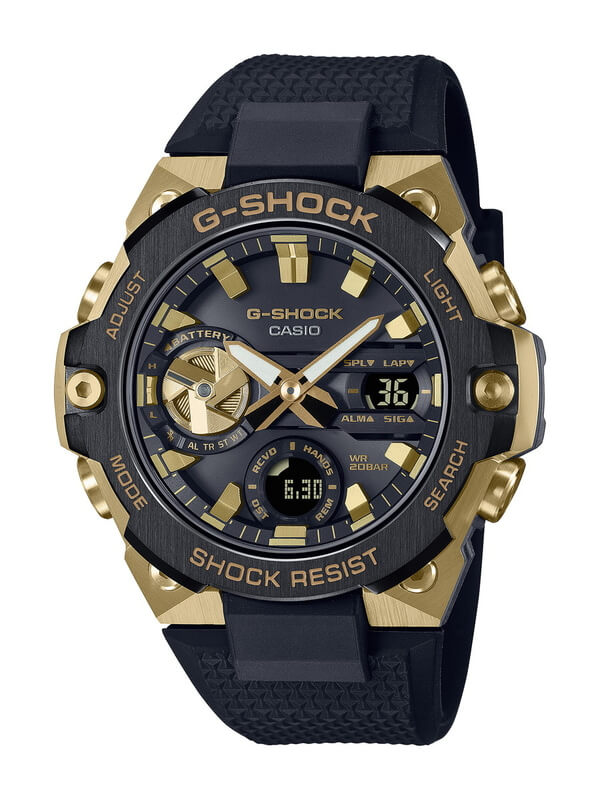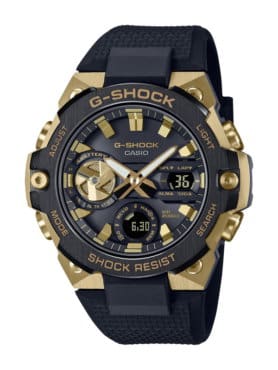 The blue GA-B2100-2A and green GA-B2100-3A feature Tough Solar power and Bluetooth. (The black GA-B2100-1A, blackout GA-B2100-1A1, and yellow GA-B2100C-9A are still in production.)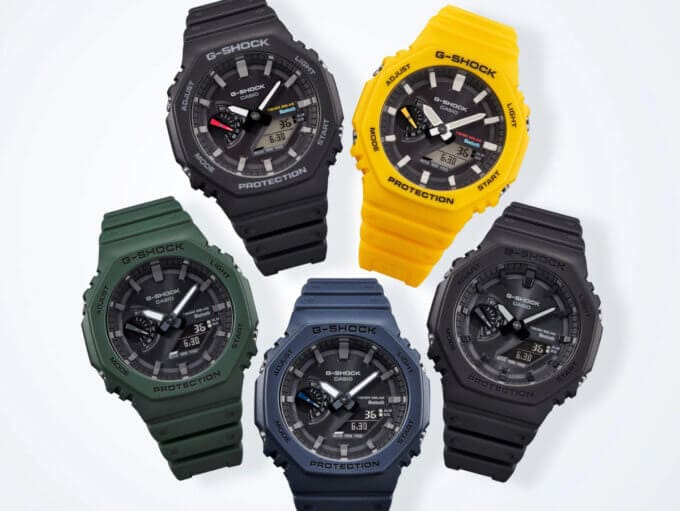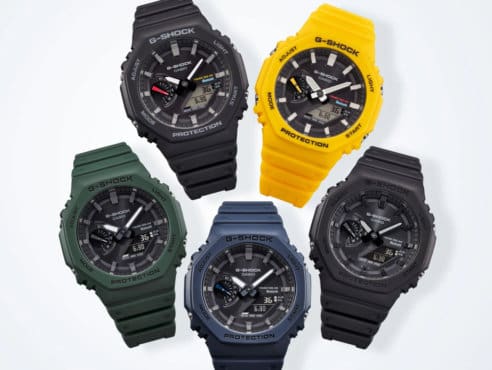 The skeleton blue DW-B5600G-2 and white DW-B5600G-7 models have Bluetooth smartphone link. (The black DW-B5600G-1 remains in production.)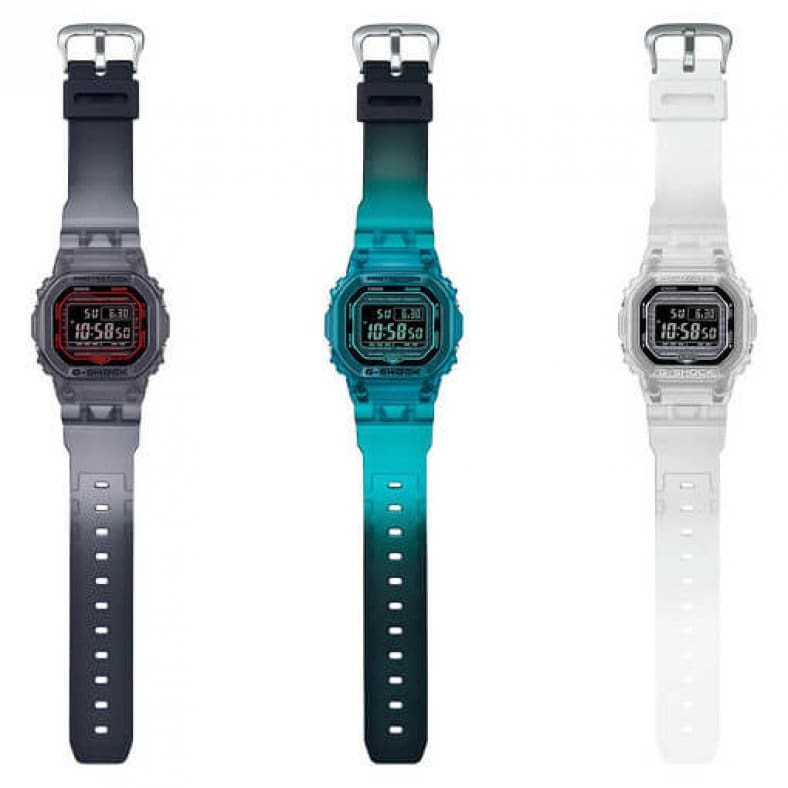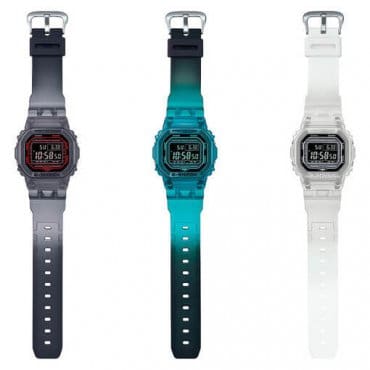 (There have been instances of discontinued models returning to production, but that is very unusual. There are also some series and models that are discontinued in Japan but active in other countries.)