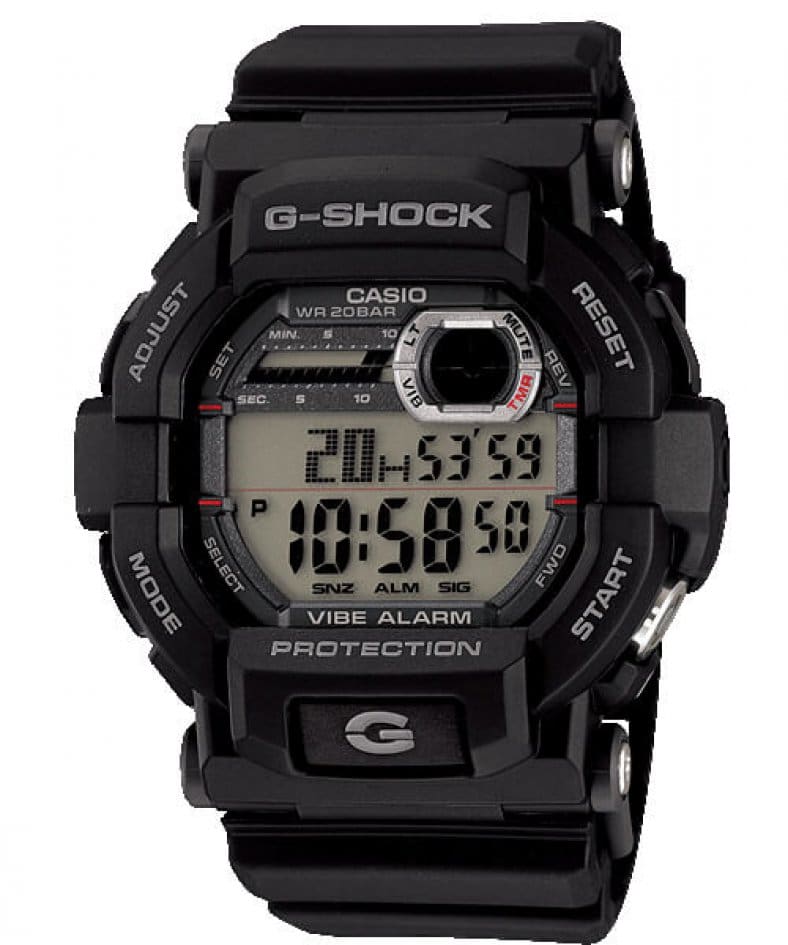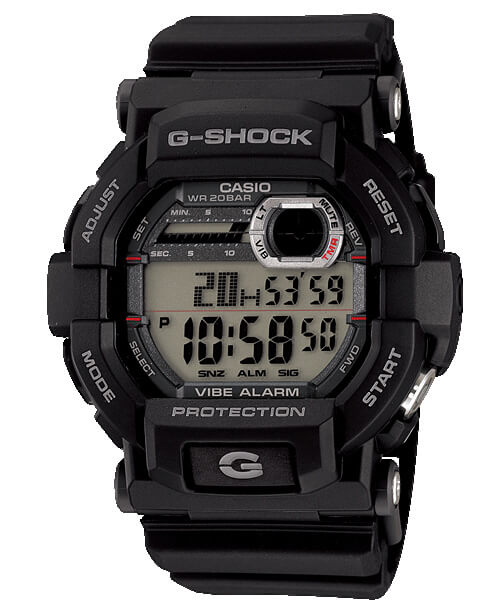 According to G-Shock Japan, all models in the GD-350 series have ended production. As is the case with other discontinued models, there may still be a lot of stock remaining throughout the world, and it could be a while before a shortage is noticeable. (Update: It is not certain if this means that the GD-350 has ended production for all countries, as the GD350 is still active in the U.S. and we have seen some series discontinued in Japan that are still active in the U.S., like the DW-9052 and G-9000. We reached out to customer support at Casio America and was told that several GD350 models are still available and that they do not have "current information that the G-Shock GD350 has been discontinued.")
The GD-350 was launched in 2013 and is popular for military use, due to its affordability, unique style, and special features. Some of these features include a large LCD display, a countdown timer that simultaneously displays the current time, a dedicated countdown start button, and an optional vibration alert (for end of countdown alerts, alarms, and the hourly time signal). The watch also has an approximate 5-year battery with a low battery warning. The uniqueness of the GD-350 made it somewhat of a cult favorite among certain G-Shock fans.
Until recently, the GD-350 was known as the only active G-Shock watch with a vibration alert. (There have been other G-Shock models with vibration, but the GD-350 was the only current, non-discontinued one in recent times.) However, there are now several G-Shock models with a vibration function, such as the GBD-H1000, GBD-100, GBD-200, and GBX-100.
In the U.S., the GD350-1 is still available at Amazon, and the GD350-8 and GD350-1B are also still listed. Gshock.com currently has the GD350-8, GD350-1B, and GD350-1C for sale.