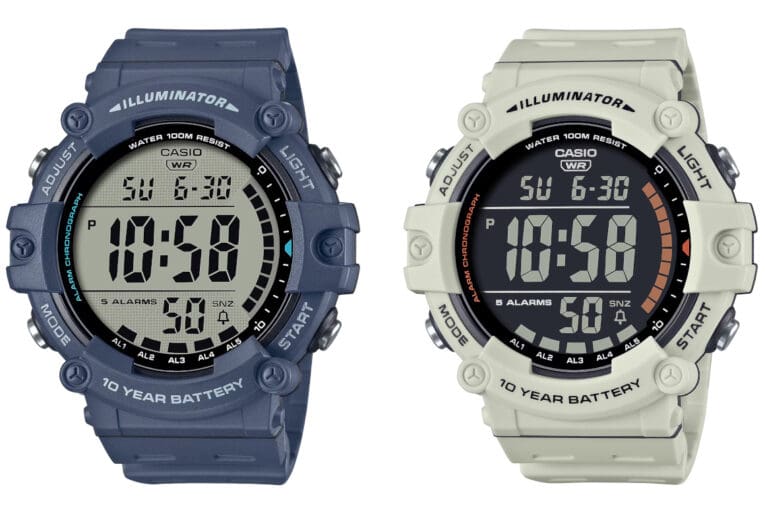 Casio America recently released the blue AE1500WH-2AV and off-white AW1500WH-8B2V for $29.95 each. The best-selling AE-1500WH series is known for its extra-wide face, large Pro Trek-inspired LCD display, 100-meter water resistance, and approximate 10-year battery life on a CR2032 battery.
The functions include dual time, 1/100-second stopwatch, 24-hour countdown timer with auto-repeat (settable in hours and minutes), 5 multi-function alarms with 1 snooze, full auto calendar, and LED backlight. The alarm types include daily, date, 1-month alarm (everyday during the set month), and monthly (every month on the set day).
Some drawbacks compared to G-Shock watches are the lack of shock resistance, less durable resin glass (compared to mineral glass), and a lesser quartz accuracy of +/- 30 seconds a month. Many people find that the low price makes up for these drawbacks, and the AE-1500WH is one of the most popular Casio series to be introduced in the past few years.
These two colorways join the three launch models and the two AE-1500WHX models featuring an extra-long band. Both models are also available from Amazon.com, although the AE1500WH-2AV currently has a higher price on Amazon than the Casio site for some reason.
Each model measures 54.4 x 51.2 x 15.7 millimeters and weighs 57 grams. The AE-1500WH-2AV and AW-1500WH-8B2V were also released internationally.
Casio AE1500WH-2AV: Blue.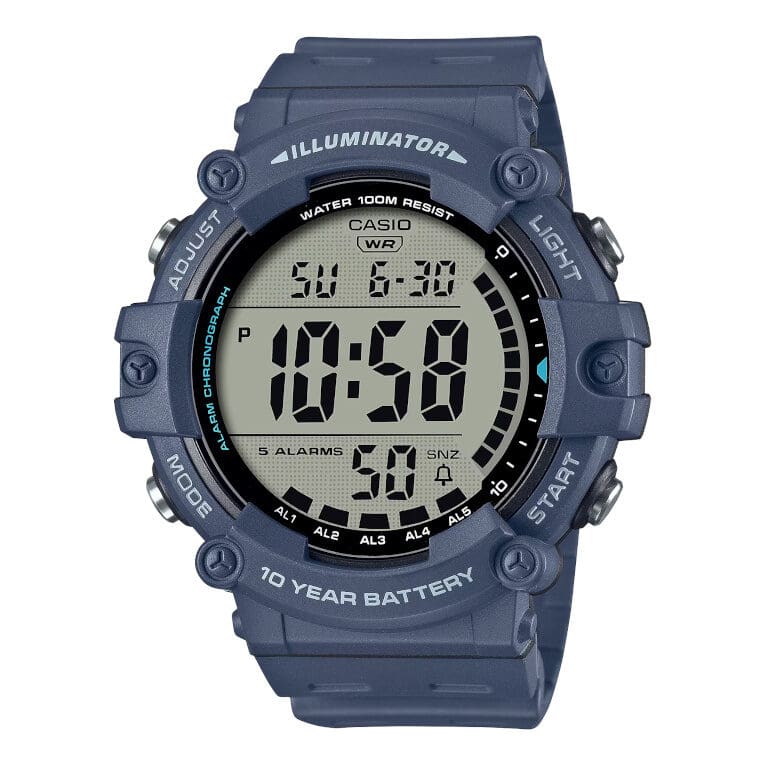 Casio AE1500WH8B2V: White with inverted LCD display.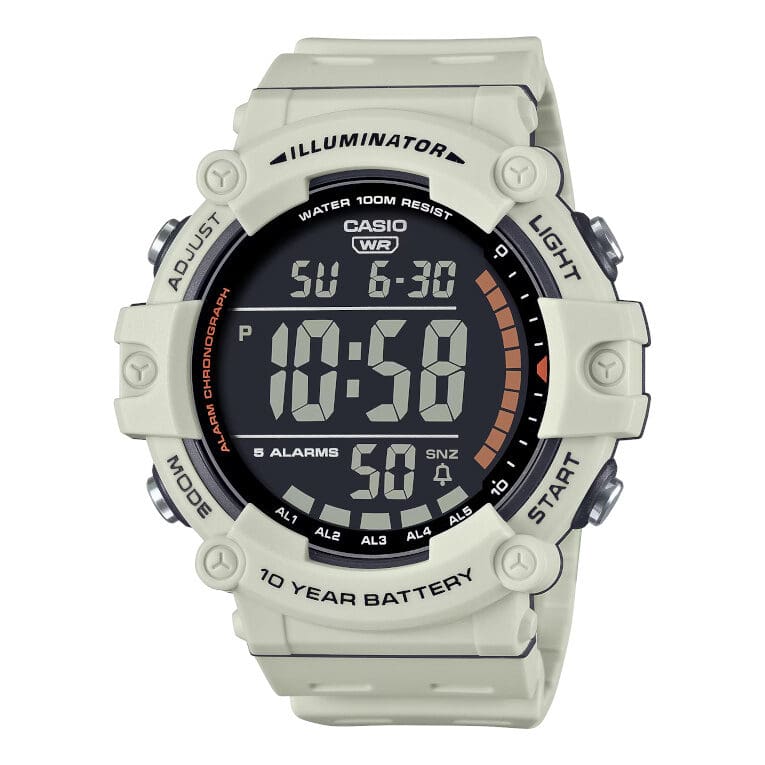 Buy AW1500WH-8B2V
Casio Amazon