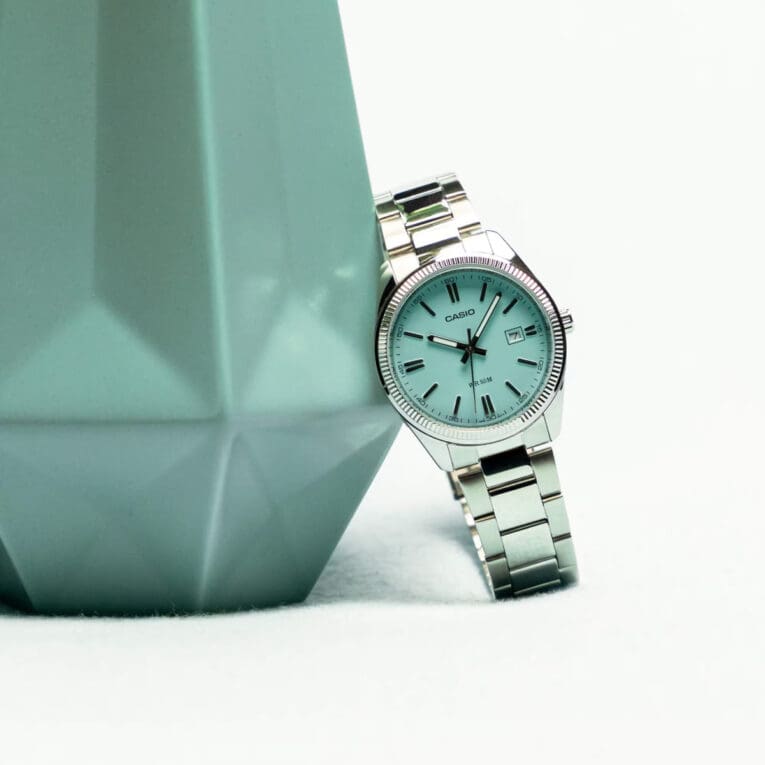 Following the publicity of the Patek Philippe 5711 Nautilus collaboration with Tiffany & Co. and the massive success of the Turquoise Blue Rolex Oyster Perpetual, it seems like every watchmaker has its own version of a Tiffany-like watch with a light blue dial these days. For Casio, that would be the MTP-1302PD-2A2V, which was released in January 2023. This model was released in Europe (€54.90) and North America ($69.95) and is now selling for many multiples of its list price on the secondhand market.
The MTP-1302PD-2A2V base has the nickname of "Casio Datejust" due to its resemblance to the Rolex Datejust. Made of stainless steel and mineral glass, the watch has dimensions of 44.2 x 38.5 x 9.2 millimeters and weighs 105 grams. It is water-resistant to 50 meters and has an approximate 3 year battery life.
There hasn't been a G-Shock watch to fully take advantage of this type of color yet, but perhaps there will be one in the future. (The GW-M5610BWD20-1ER Bamford collaboration and Pearl Blue Series came close, but those were more powder blue than turquoise blue and the blue needs to be used for the whole dial to get the full effect. There have been unofficial "Tiffany" mods for GA-2100 watches that look great, and a metal GM-2100 or GM-B2100, or perhaps an affordable white GA-2100, would be the ideal base should Casio ever decide to give a G-Shock the Tiffany treatment.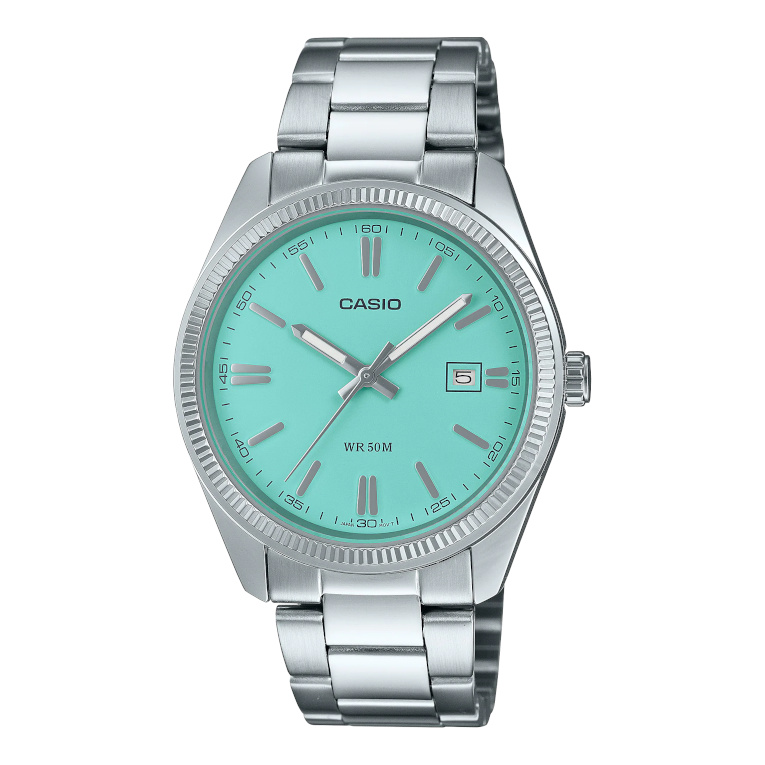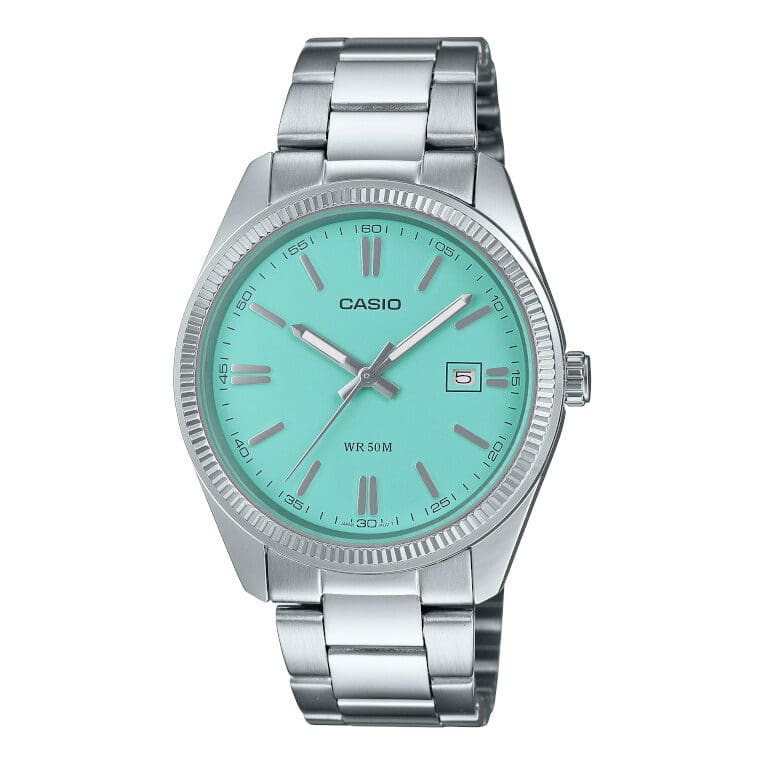 Casio MTP-1302PD-2A2V Video Review by Brave Beaters