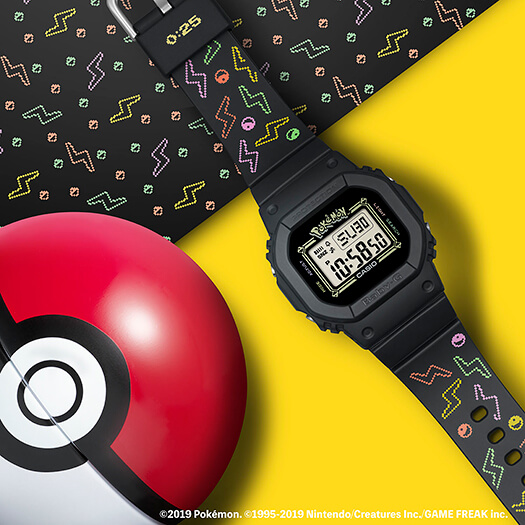 Another special edition for the 25th anniversary of G-Shock's sister brand, the Pokémon x Baby-G BGD-560PKC-1 will be released in November 2019. The watch features a full customization including a Pokémon styled and branded display, a colorful band print, a graphic of Pikachu on the EL backlight, and a rear view of Pikachu engraved on the case back. The "0:25" printed on the band keeper is a nod to Pikachu's Pokédex number and the Baby-G 25th Anniversary. The graphics, inspired by the Pokémon Red Version and Pokémon Blue Version video games from 1996, are done in the 8-bit style of the Nintendo Gameboy. The limited edition watch comes in an exclusive box and a unique Poké Ball case.
The Baby-G BGD-560PKC-1 is expected to be a worldwide release. Casio America has the BGD560PKC-1 listed with an MSRP of US$110.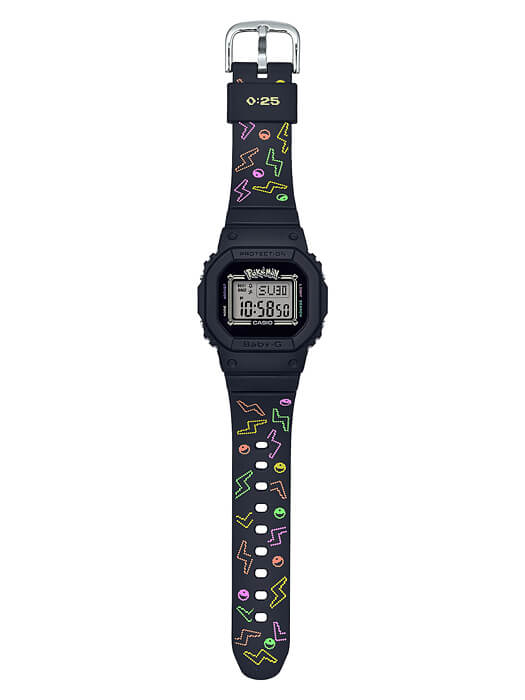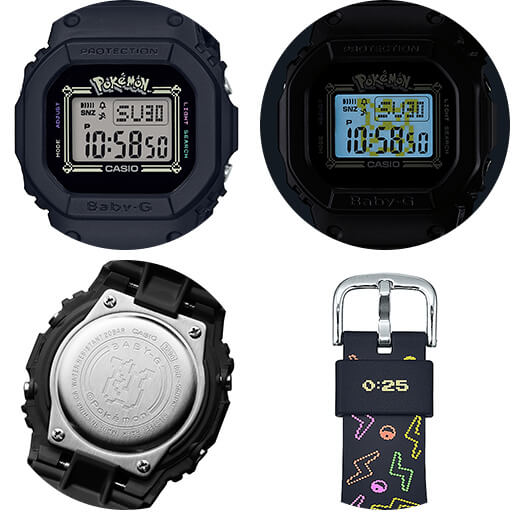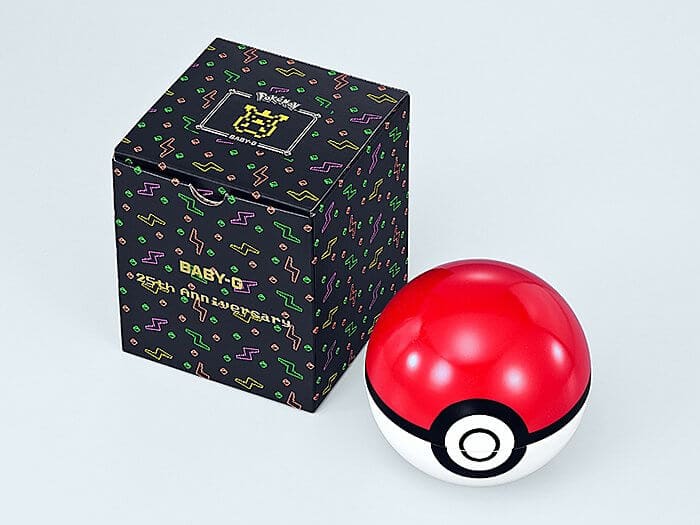 Visit the Pikachu Collaboration Model Special Page.