Welcome to the 2015 G-Central Awards! As we await the new year and more G-Shock goodness we'd like to reminisce and share our top picks for 2015. Overall it was a great year as G-Shock continued to release many new color styles, more S Series watches for women, and added some game-changing new mid-range and high-end models. The last quarter was particularly strong with some great new Master of G series and collaboration watches.
Here are the G-Shock watches that stood out the most this year.
G-Shock Color Series of the Year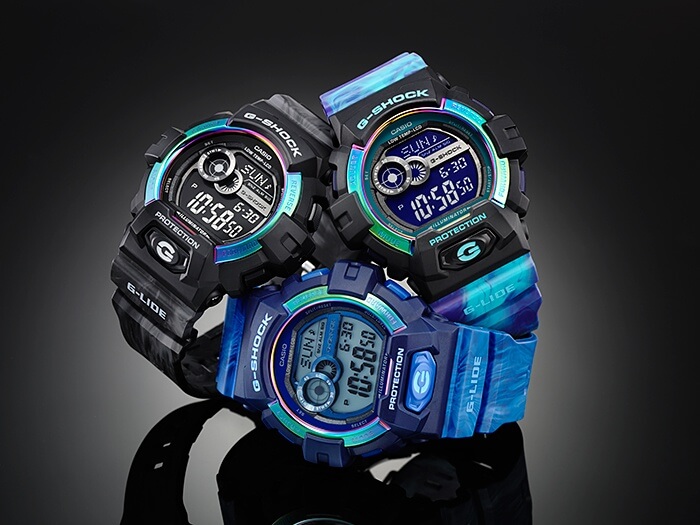 You'll find that this list is skewed toward innovation and uniqueness. We like new shiny things and the GLS-8900AR Aurora Series was exactly that. Featuring a metallic bezel with a special multi-colored IP and swirled-color band designs inspired by the aurora night skies, this beautiful series also brought some needed attention to the winter-minded GLS-8900 G-LIDE series. This series reminded us that G-Shock is an innovator of style as much as technology.
Photo via casio-intl.com
G-Shock Special Edition Watch of the Year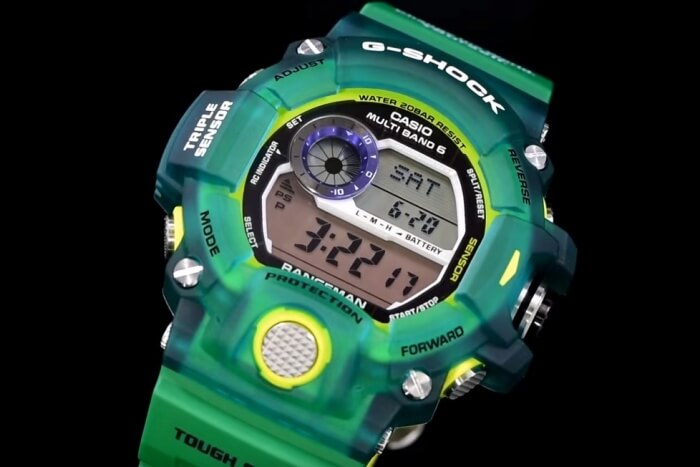 The "Love The Sea And The Earth" Rangeman GW-9401KJ-3JR was one of the most unique watches of the year. Its frog-inspired translucent-green on yellow design was a completely new look for the Rangeman, and it reminded us of the "jelly" Frogman models of the golden age. The GW-9401KJ-3JR had an energy to it, and reminded us how exciting special edition G-Shock releases can be. The fact that it was a Japan-only release made it all the more exclusive and desirable.
Photo via youtube.com
G-Shock Women's Series of the Year

We apologize for reinforcing gender stereotypes but we have to wonder why the GMA-S110MP Pink Series took so long to arrive to the G-Shock S Series for women. Running the gamut from light and soft-spoken to dark and loud, the GMA-S110MP models had something for everyone who enjoys wearing pink.
G-Shock Collaboration Watch of the Year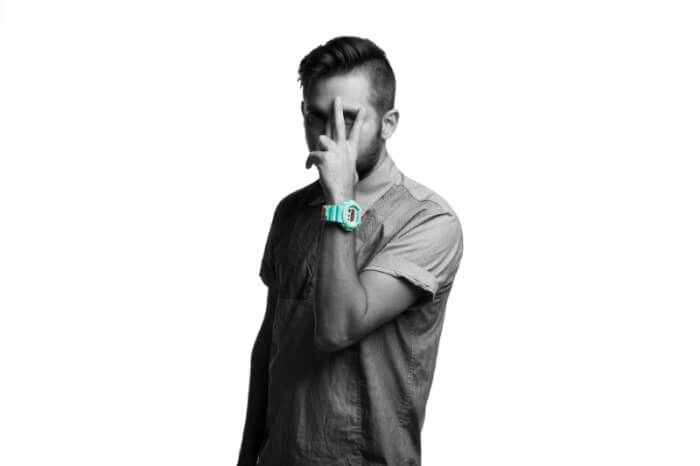 Johnny Cupcakes cooked up the most delicious-looking collaboration watch with the GD-X6900JC-3. The main reason for its popularity may have been as simple as its lovely aqua color, but the GD-X6900JC-3 represents what every G-Shock collaboration should be: a brand expressing its essence through the power of G-Shock. As with its shirts, Johnny Cupcakes was able to infuse its trademarks into the watch and its packaging: lightheartedness, the baking theme, and simple, eye-catching graphic design.
Runners Up: It looked like the Alife GD-X6900AL-2 "Young America" was going to be the winner until Johnny Cupcakes came along. The GD-X6900AL-2 had one of the most unique bezel designs ever and was America's G-Shock. Then the Burton Snowboards Rangeman GW9400BTJ-8 made a strong showing at the end of the year. A white Rangeman is a huge deal in itself, but it's a bit early to gauge its success.
Photo via linkedin.com
New G-Shock Model of the Year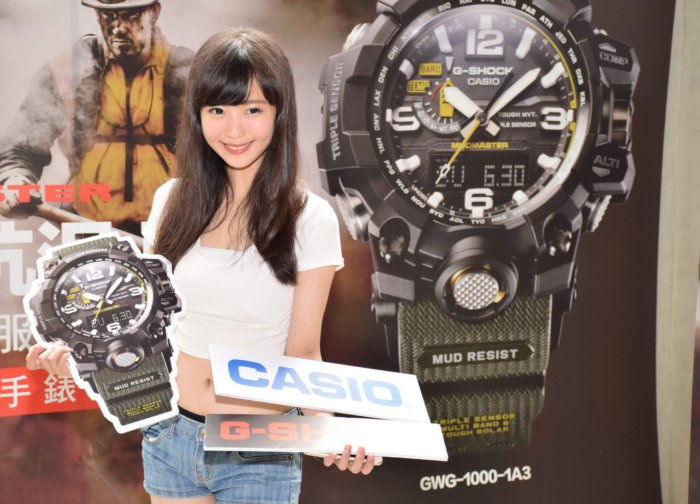 The Mudmaster GWG-1000 was the watch nobody realized they needed until they saw it: a very tough and manly analog G-Shock that looked like it wasn't afraid to get rough and dirty in the field. Previously high-end analog G-Shocks were relegated to the realms of aviation, maritime, and luxury. Not only does the tactical-minded Mudmaster look like a big analog G-Shock should, it is equipped with the latest tech like the Triple Sensor and premium trimmings like a sapphire crystal. The Mudmaster reminds us of the qualities that made us love G-Shock in the first place: innovation, toughness, and rugged good looks.
Runner Up: The G-STEEL series was the other big launch of 2015 and like the Mudmaster it filled a void: an affordable and dressier stainless steel G-Shock. For those who want a G-Shock for any occasion but don't want to drop a mortgage payment on a luxury MT-G or MR-G model, the G-STEEL is the answer.
Photo via techbang.com
Thank you for visiting and see you in 2016!





Disclosure: G-Central is independently managed by fans and is not an official G-Shock site. For official support, visit world.casio.com. Please follow your region's official site for more release information. All articles are written by G-Central. We may earn a commission on purchases from our links to Amazon, eBay, and Reeds Jewelers.
Advertisement: