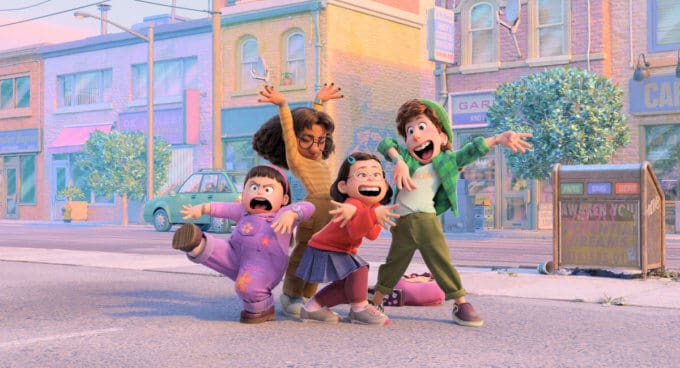 "Turning Red," the latest animated film from Disney and Pixar, is a coming-of-age-tale set in Toronto in the early 2000s. Director Domee Shi has described the film's overall look as an "Asian tween fever dream," and some of that look includes digital wristwatches that are clearly inspired by Casio watches.
The main character Mei Lee wears a pink calculator watch, and her friend Priya wears a metallic-style digital watch that resembles the blue-faced Casio A168WEM-2. The watch worn by the rambunctious Abby is obviously inspired by the Casio Baby-G BG-169. Abby's watch has four buttons, a front light button, and the recognizable screen protector. The three watches can be seen in the trailer video below.
The shock-resistant BG-169 is a popular model for water sports with its 200-meter water resistance. Along with world time, stopwatch, countdown timer, and the EL backlight, the watch also has a Telememo function that stores 25 sets of data that include an 8-character name and 12-digit number, and a Day Counter function that counts down the days to a target date. The BG-169 was also recently spotted being worn by NASA astronaut Megan McArthur on the International Space Station.
"Turning Red" is currently streaming on Disney+ and is a theatrical release in countries where Disney+ is not available.