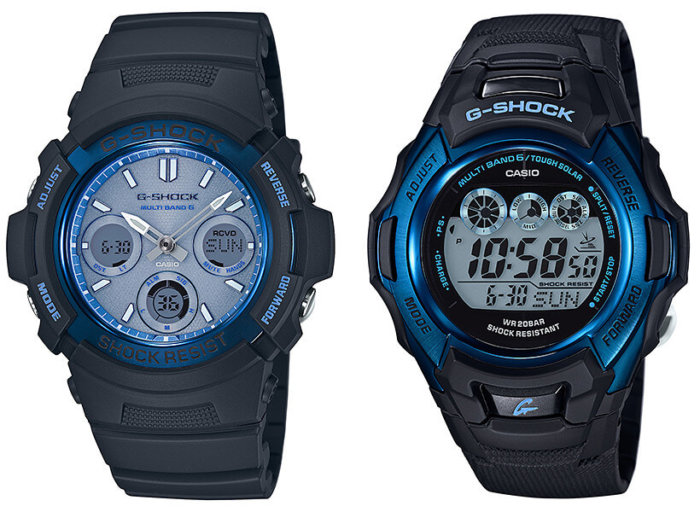 G-Shock Japan released two new JDM-only Fire Package models for February 2016, the AWG-M100SF-2AJR and GW-M500F-2JR. Both models are Tough Solar/Multi-Band 6 watches featuring black resin and stainless steel bezels treated with a sky blue ion plating. The base AWG-M100 model is a popular analog-digital G-Shock while the GW-M500 is known for its large high-visibility LCD display. Both watches are standard-size (not extra-large) G-Shock models.
The Fire Package 2016 watches include unique trunk-style hinged boxes. Retail list price is ¥25,000 for the AWG-M100SF-2AJR and ¥23,000 for the GW-M500F-2JR.
Update: The analog-digital AWGM100SF-2A is now part of the G-Shock USA lineup with a retail list price of $150. It probably does not include the special box.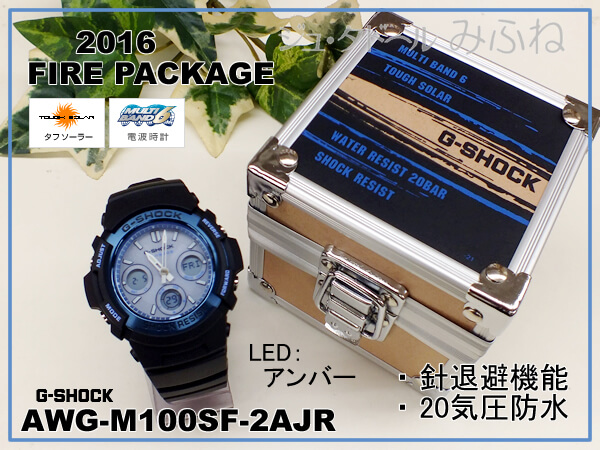 AWGM100SF-2A (U.S. Release) on Amazon
AWG-M100SF-2AJR on Amazon
AWG-M100SF-2AJR on eBay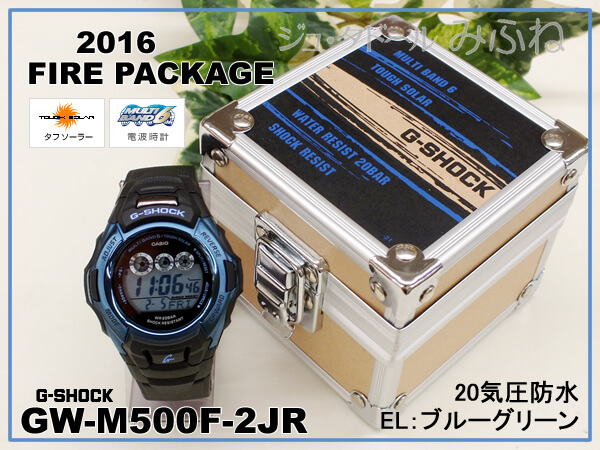 GW-M500F-2JR on Amazon
GW-M500F-2JR on eBay
Sources: g-shock.jp, j-mifune.seesaa.net
(
G-Central earns a commission from qualifying purchases made through its links. G-Central is an independent news site created and maintained by fans and is not an official representative of Casio. See full disclosure.
)