We added a few updates after posting this.
Coming in March
Some G-Shock watches that are coming to Japan in March 2021 that we have not reported on yet include the rose gold full metal AWM-500GD-4AJF, which matches the GMW-B5000GD-4JF that will also be released in March. The GMW-B5000GD-4 will probably be released worldwide, but we're not sure about the AWM-500GD-4A.
Also coming is the AWG-M520 series, based on the original analog-digital G-Shock like the updated AW-500 series, but with Tough Solar power and Multi-Band 6 automatic radio-sync timekeeping. The updated AW-500 series was limited to Japan and Asia, so we think that will also be the case with the AWG-M520. The AW-500 already has a G-Shock-leading (tied with the GA-900) approximate 7-year battery life, but the AWG-M520 will likely go well over 10 years without needing a replacement for the solar-charged battery, and it may have other features beyond those of the AW-500.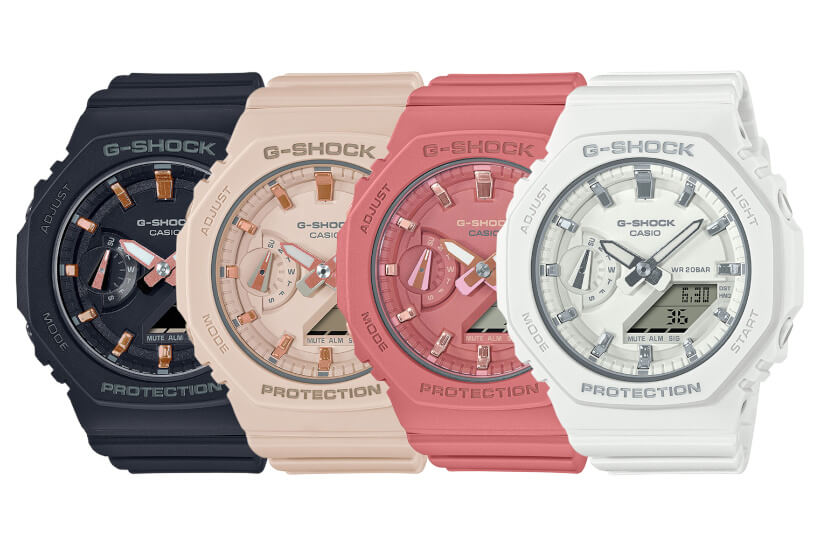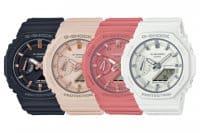 The GMA-S2100 series for women, a.k.a. the "Mini CasiOak," is another all-new series that we expect to be released worldwide. Measuring 46.2 x 42.9 x 11.2 millimeters, it is now the slimmest active G-Shock model available. It will be interesting to see if the GMA-S2100 is as popular with women as the GA-2100 is with men. If it doesn't sell out like a lot of the GA-2100 models, we think it will at least be one of the more popular S Series G-Shocks.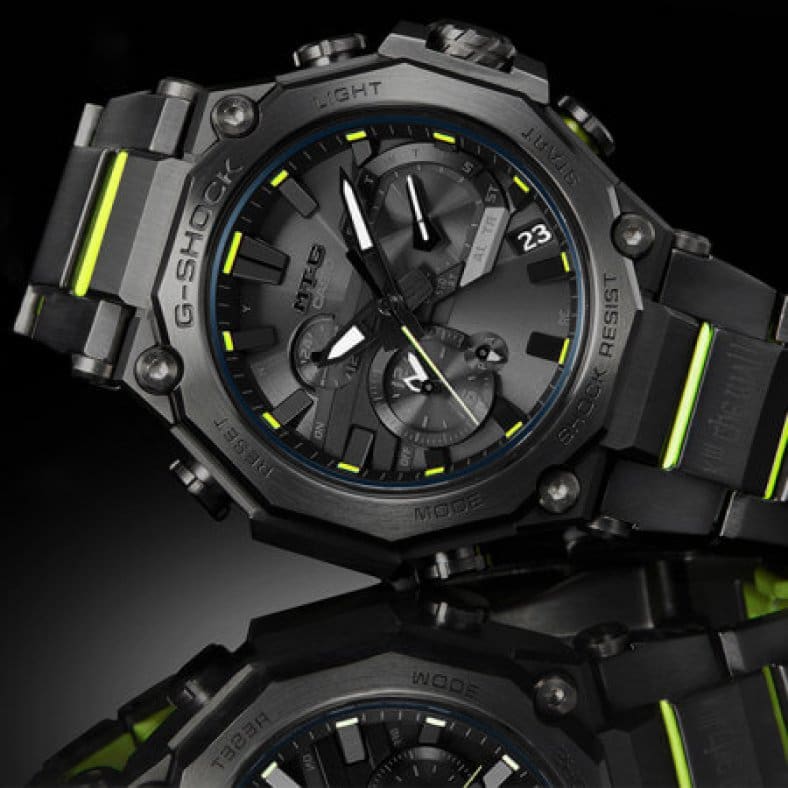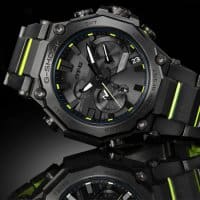 The SANKUANZ x G-Shock MTG-B2000SKZ-1AJR is also expected to be released in Japan. It will likely be released in other Asian countries and possibly beyond Asia. The edgy Sankuanz is a rising fashion label from China and has been getting a lot of attention from western media over the past few years. (Update: G-Shock U.K. will be selling the MTG-B2000SKZ-1AER, so it will probably be released throughout Europe.)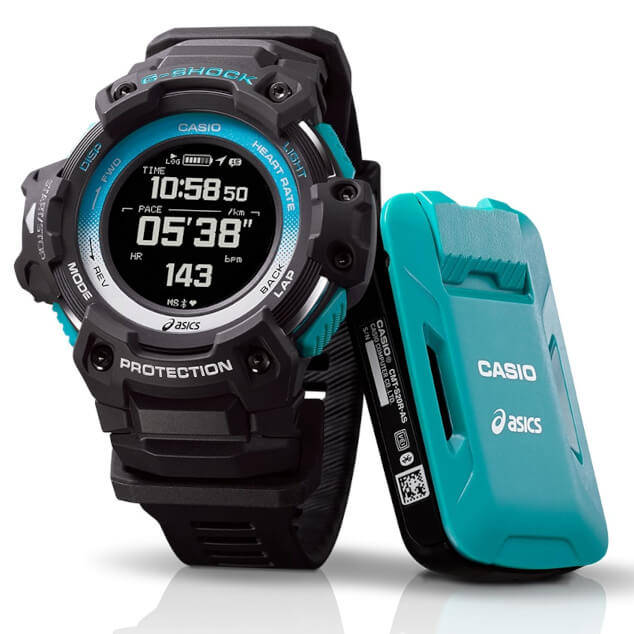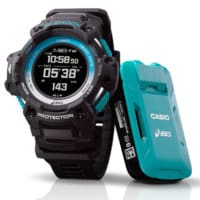 The G-Shock GSR-H1000AS-SET, which includes the GSR-H1000AS-1 running watch and CMT-S20R-AS motion sensor co-developed by Asics, is also due in Japan and Asia in March.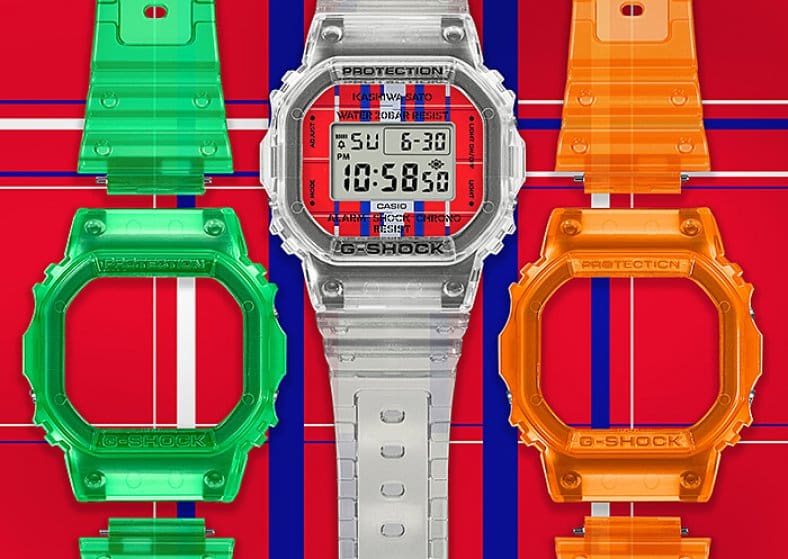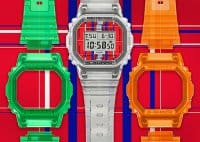 While we're at it, we should also mention the Kashiwa Sato x G-Shock DWE-5600KS-7 that is planned for Japan, Asia, and Europe. Kashiwa Sato is one of Japan's top graphic designers and creative directors, and most people have probably come across his work, which includes the logos for Uniqlo, Rakuten, and Daiwa. The DWE-5600KS-7 includes three interchangeable bands and bezels and is a Carbon Core Guard model with a carbon inner case.
BAPE x Kid Cudi x G-Shock DW-6900 sells out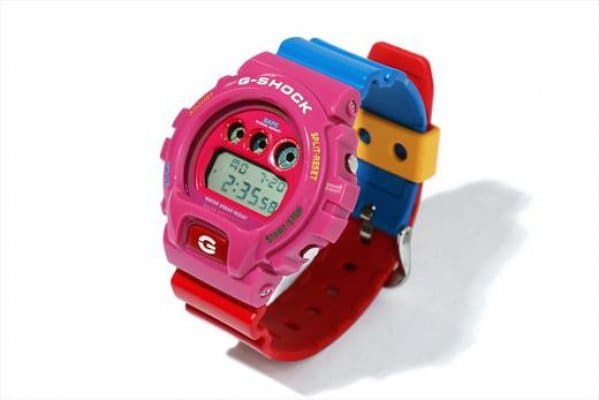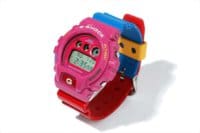 The BAPE x Kid Cudi G-Shock sold out as expected. We don't know exactly how fast it sold out, but we checked the start of the online sales at kidcudi.com and us.bape.com, and it seemed easily obtainable at the time.
GA-2100SKE-7A is selling out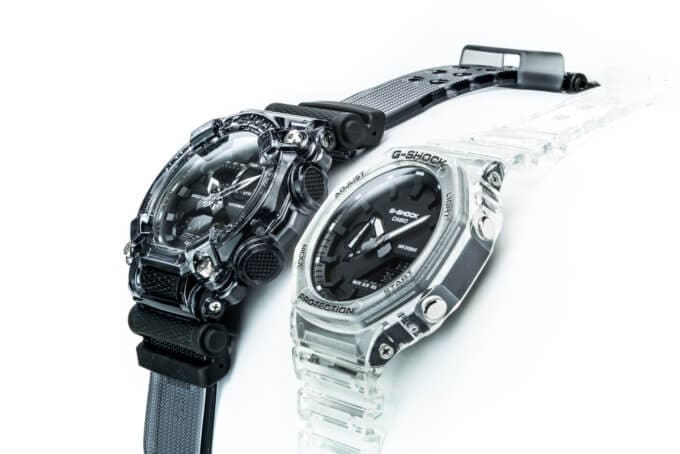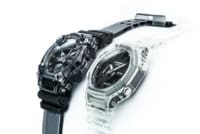 The GA2100SKE-7A recently sold out at Gshock.com and Macys.com. It seemed to last maybe two days or so on Macys.com. You may have a better chance of buying this one in person at a store than online, although there are many online retailers that have not started selling it yet. (Update: Reeds Jewelers now has the GA2100SKE-7A available for pre-order, along with four other models from the series.)
Don't overlook the dark gray models of the Transparent Pack Series, as they have a cool sort of futuristic blackout vibe. The GA-2000SKE-8A and GA-900SKE-8A are the first "skeleton" or translucent models of their respective series, and the GA-900SKE-8A is especially compelling with its 7-year battery.
GA2100-1A1 has been available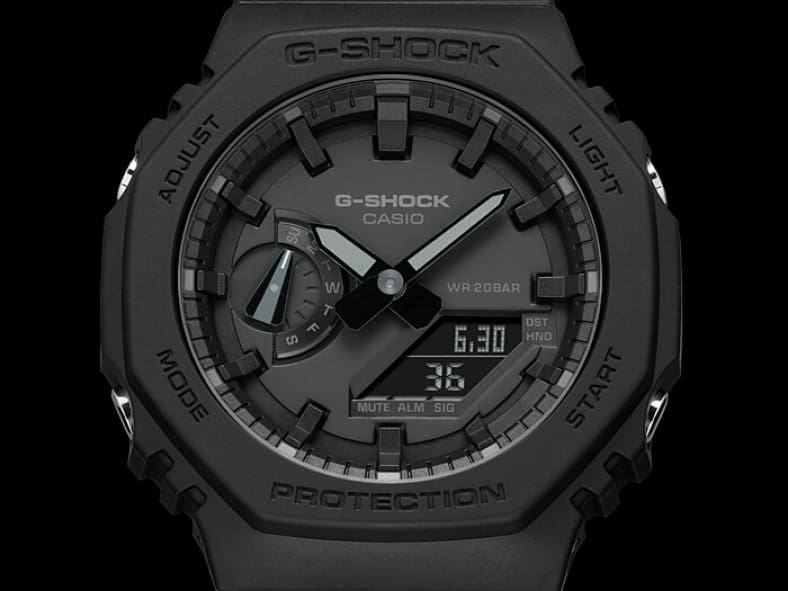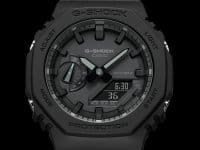 We noticed that Gshock.com (USA) restocked the blackout GA2100-1A1 twice in February. We haven't seen it at other authorized retailers recently, so if you're still looking for one, you might want to bookmark the GA2100-1A1 page at Gshock.com.
When is the GSW-H1000 coming?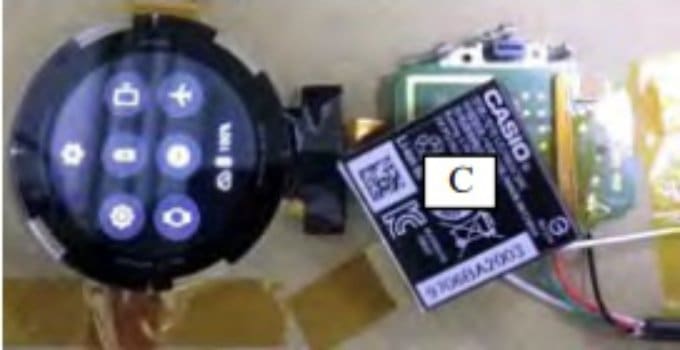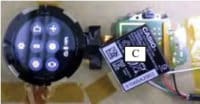 We are hopeful that Casio may surprise us and launch the G-Shock GSW-H1000 (what we assume is the Google Wear OS-powered "G-SMART" smartwatch) in the summer, but there is no indication of that happening so far. What makes us hopeful that we may see it sooner than October is that there doesn't appear to be any other major all-new models coming soon other than the GSR-H1000 (and the aforementioned AWG-M520 and GMA-S2100 which are arguably not "major" or entirely "all-new.") If we don't hear any news in March or April, then we should probably forget about a summer release and just hope for later this year.