In celebration of Singapore Armed Forces Day and National Service 50th Year, Casio is releasing this limited edition G-Shock GX-56BB NS50 Edition at all G-Factory stores in Singapore at 10:00 a.m. Friday, July 28, 2017. The watch features the same pixelated camouflage print from the uniform of the Singapore Armed Forces. This special release is part of The SAF Day Recognition Promotions, a program started in 2013 for Singaporean companies and retailers to show support for the sacrifices and contributions NSmen have made since 1967. The promotion was renamed NS50 Recognition Promotions this year to celebrate 50 years of National Service. Sales of this watch are limited to one per person and it's not known how many are available.
In celebration of Singapore National Day, G-Factory stores are also offering "fukubukuro" lucky bags with a G-Shock watch, G-Shock-branded accessories, and the chance of a Casio Exilim FR10 camera.
For more information visit facebook.com/CASIOGSHOCKSingapore.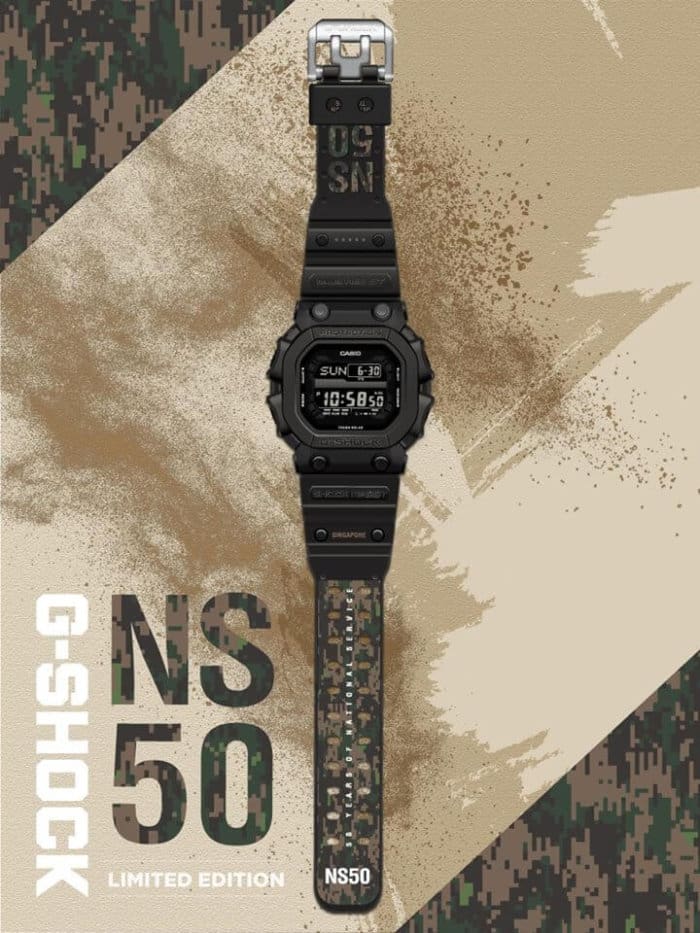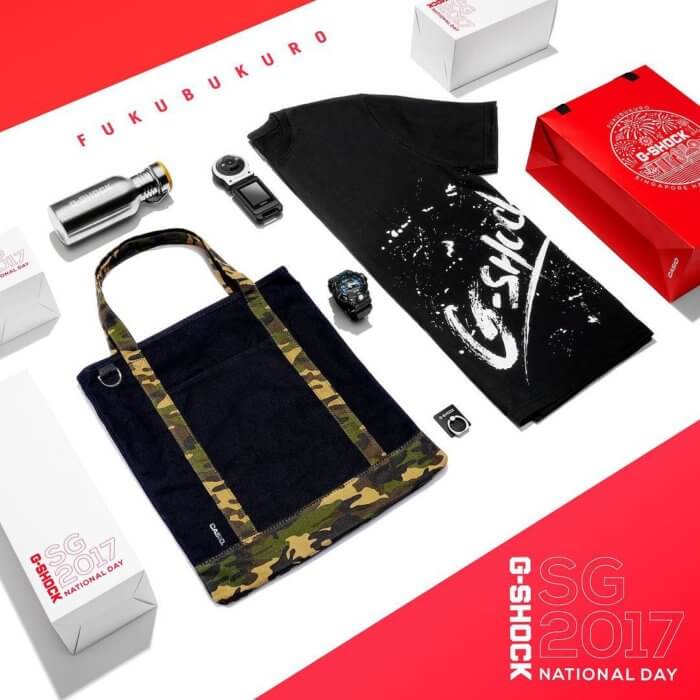 (
G-Central is an independent news site created and maintained by fans and is not an official representative of Casio or G-Shock. G-Central earns a commission on qualifying purchases made from its links. See full disclosure.
)