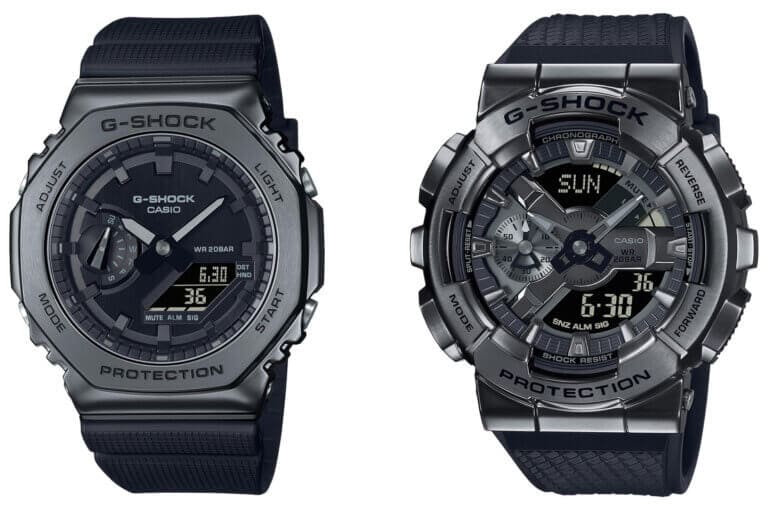 Coming in February, the metal-covered GM-2100BB-1A (left) and GM-110BB-1A (right) have a blackout style with a black ion plated stainless bezel and a black textured resin band. These are battery-powered models with an approximate 3-year battery life. Similar metal blackout models previously released include the digital GM-5600B-1, solar-powered GST-B500BD-1A (non-U.S.), and the full metal GM-2100BD-1A.
In Japan, the GM-110BB-1AJF and GM-2100BB-1AJF will have a price of 29,700 yen each (tax included). These models are also expected to be released worldwide.
Update: G-Shock U.S. released the GM110BB-1A ($230) and GM2100BB-1A ($220) in March 2023.
G-Shock GM-110BB-1A: With World time, 1/100-Second Stopwatch, 24-Hour Countdown Timer, 5 Daily Alarms with 1 Snooze, Auto LED Light
Dimensions: 51.9 x 48.8 x 16.9 mm Weight: 93 grams
Base Model: GM-110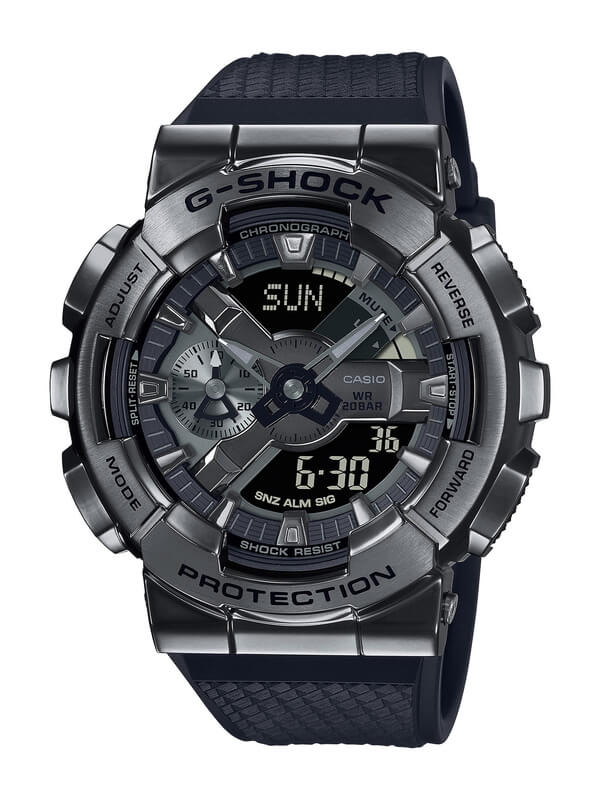 Buy GM110BB-1A
Casio Reeds eBay
G-Shock GM-2100BB-1A: With World Time, 1/100-Second Stopwatch, 24-Hour Countdown Timer, 5 Daily Alarms, 24-Hour Countdown Timer, Double LED Light
Dimensions: 49.3 x 44.4 x 11.8 mm Weight: 72 grams
Base Model: GM-2100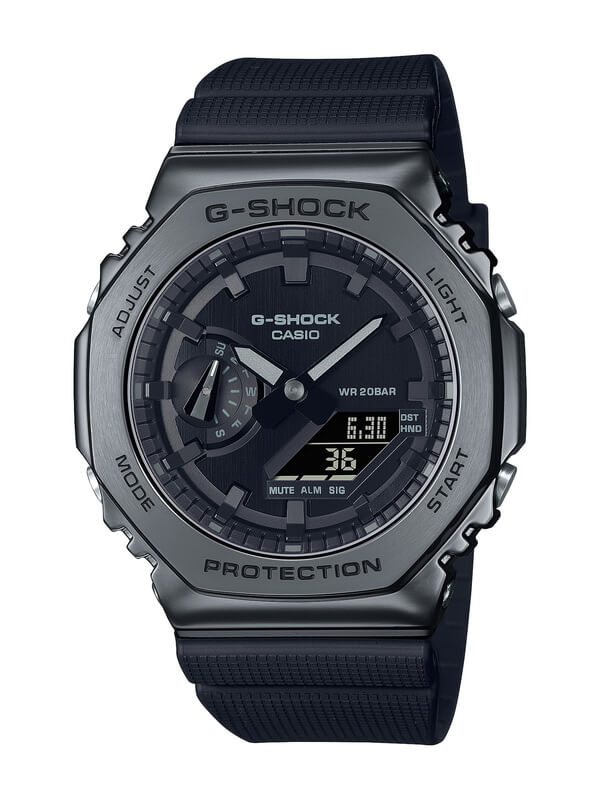 Buy GM2100BB-1A
Casio Reeds eBay