Hodinkee is selling the GW-5000U-1 in the U.S., which is also available in Singapore from Casio.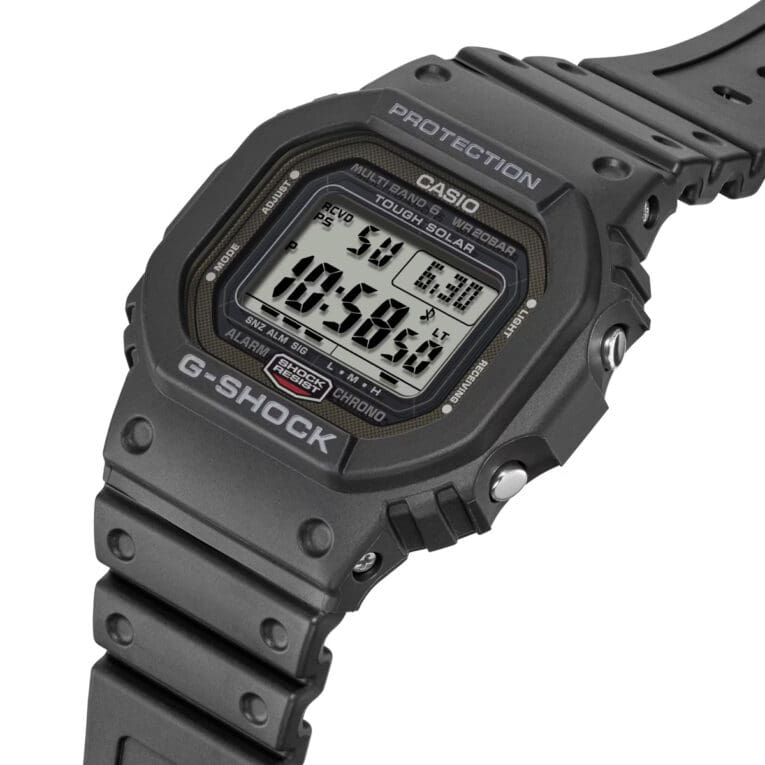 Wristwatch supersite and online retailer Hodinkee is currently selling the G-Shock GW-5000U-1 for a limited time at shop.hodinkee.com. Hodinkee is an authorized G-Shock reseller and is the only official dealer selling the GW-5000U-1 in the U.S. at the moment. Available for $300 plus shipping, this is a great chance to buy the GW-5000U-1 with a Casio warranty that is valid in the U.S, and Hodinkee includes an extended warranty for another year. Hodinkee also ships internationally.
The GW-5000 is a fan-favorite due to its stainless steel screw-back case (like the first-ever G-Shock DW-5000) and preferred features including Tough Solar power and Multi-Band 6 automatic radio time adjustment. The latest GW-5000U-1 model improves on previous (non-U) editions with enhanced functions and an LED light. The GW-5000U-1 was previously available in Japan and Europe only.
G-Shock has traditionally released limited edition screw-back GW-5000, DW-5000, and DW-5700 models during anniversary celebrations. We are expecting some for the 40th Anniversary in 2023, but none have been announced yet (other than the pre-anniversary DW-5000SS-1). Other screw-back series include the GMW-B5000, GM-B2100, MRG-B5000, and digital Frogman (GWF-1000, GWF-D1000, GW-8230).
For those in Singapore, we recently noticed that the GW-5000U-1 is now available at at casio.com/sg for S$429, although Singapore is not within range of any Multi-Band 6 signals.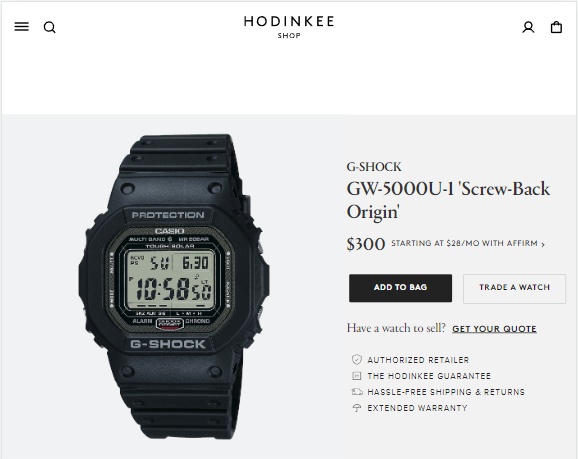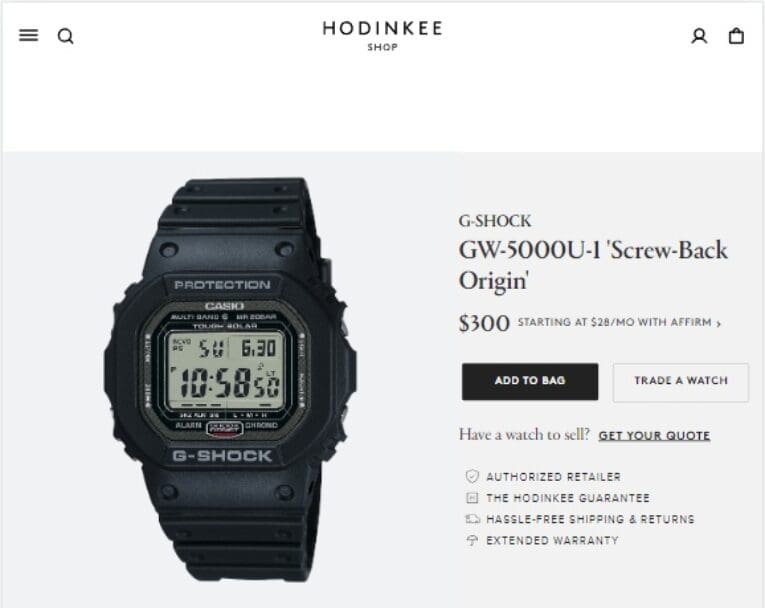 The GW-5000U-1 has a stainless steel case with a DLC-coated screw-back cover.