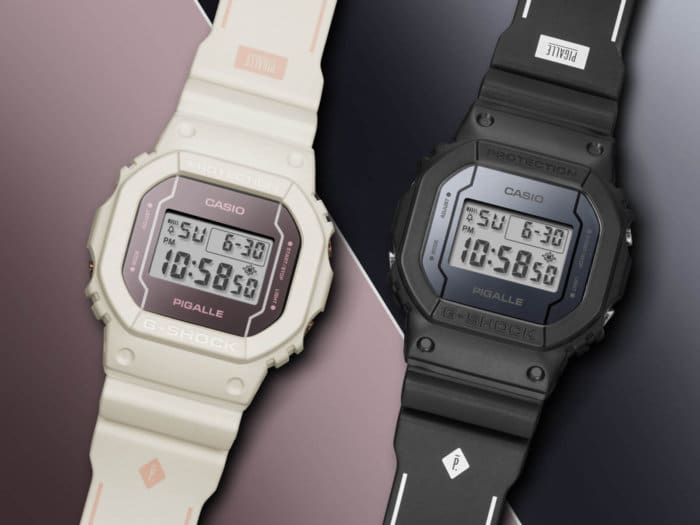 Parisian streetwear fashion label Pigalle is releasing a pair of limited edition G-Shock DW-5600 watches in a collaboration between designer Stéphane Ashpool and Casio. The watches will be available in black (DW-5600PGB-1ER) and white (DW-5600PGW-7ER) and feature a custom designed face, band, engraved case back, and EL backlight with Pigalle branding. These models feature a uniquely reflective face that is more apparent in videos or in person.
As seen in the promo video below, part of the collaboration involved Stéphane Ashpool taking fifteen young designers from the Pigalle community to Casio headquarters in Tokyo to learn about the history of G-Shock, the creative process, and Japanese culture. The theme of the collaboration is creativity, innovation and sharing which echoes the Casio creed of "creativity and contribution."
The Pigalle x G-Shock DW-5600 watches will be available on October 28 at the G-Shock Store Paris Marais. The watches will also get a wider release from November 1 at select concept stores in France and around the world.
Update: Casio America announced the DW5600PGW-1 and DW5600PGB-7 for a November 2017 release with a list price of $140 USD. The watches are limited to 1800 pieces.
Pigalle x G-Shock DW-5600PGB-1: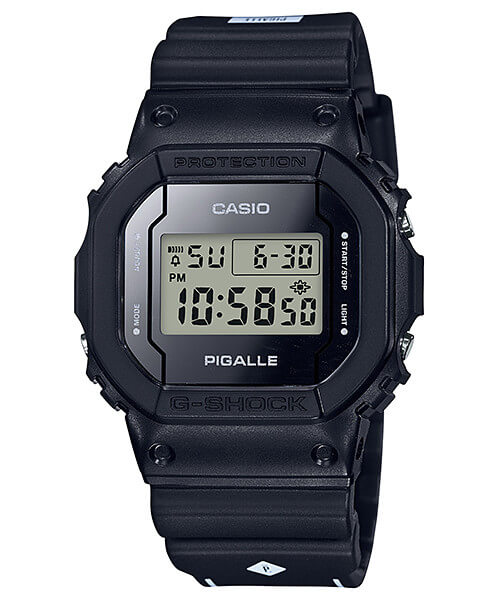 Pigalle x G-Shock DW-5600PGW-7: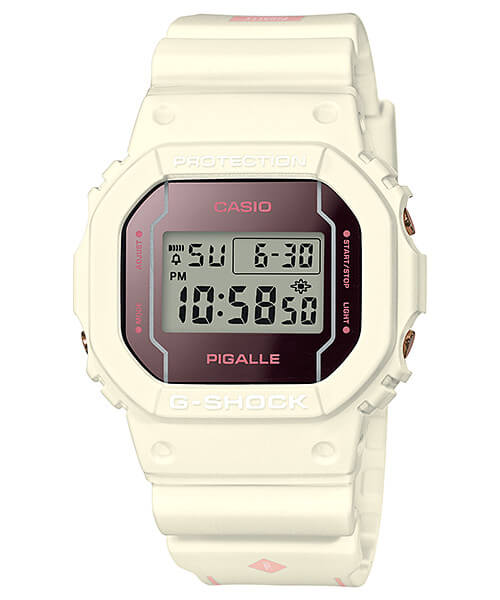 Pigalle x G-Shock Promotional Video: