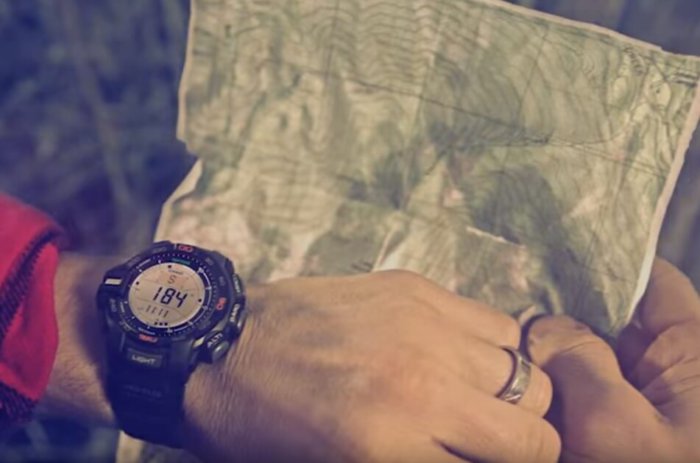 With summer approaching, Casio USA released several new Pro Trek videos showcasing the brand's outdoor features. Pro Trek watches have Tough Solar power and 100-meter water resistance, and most models have the Triple Sensor to measure altitude, atmospheric pressure, compass bearing, and temperature. While several G-Shock watches also have the Triple Sensor, Pro Trek is a viable alternative for an ABC sensor watch due to its larger LCD displays, affordable prices, and the smaller sizes of some models. Read more about Pro Trek watches on our Best Pro Trek Watches page.
Features Behind Pro Trek: This video shows how Pro Trek is ideal for exploring the outdoors and features the affordable Pro Trek PRG270, the slim PRW3000, and the PRW2500 with tide graph.
Pro Trek x Outside: King of the Mountains This video features Dale Remsberg, Technical Director of the American Mountain Guides Association, and the Pro Trek PRW3500, a rugged model with 200-meter water resistance.
Pro Trek – Running: This video features Charles Scott (ultrarunner, marathoner, and guide to disabled athletes) and the slim and light Pro Trek PRW3000.
Pro Trek – Camping: Charles Scott goes camping with his family and talks about the Pro Trek PRG270 with Triple Sensor Version 3.