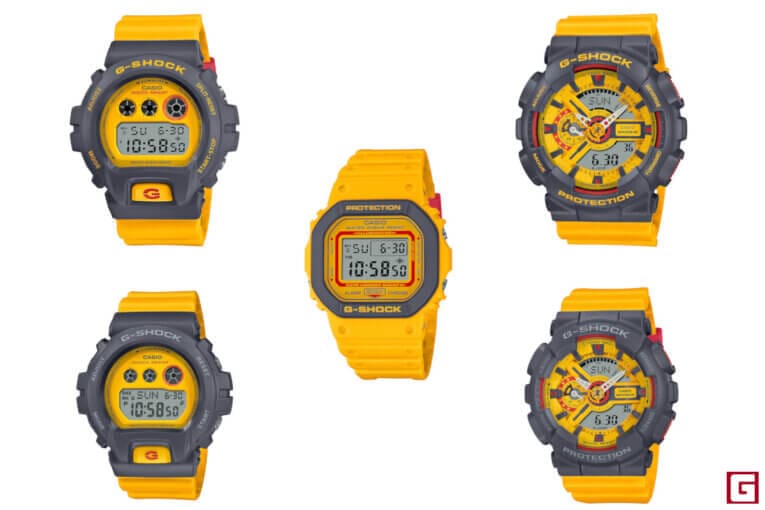 G-Shock is releasing a special series of five classic models inspired by the distinctive yellow, gray, and red colors of the iconic DW-001J-9 from 1994. The series includes the DW-5610Y-9 based on the origin-style DW-5600, the DW-6900Y-9 based on 1995's DW-6900, the GA-110Y-9A based on the popular analog-digital GA-110 from 2010, and the small-size GMD-S6900Y-9 and GMA-S110Y-9A. All models are shock-resistant and water-resistant to 200 meters.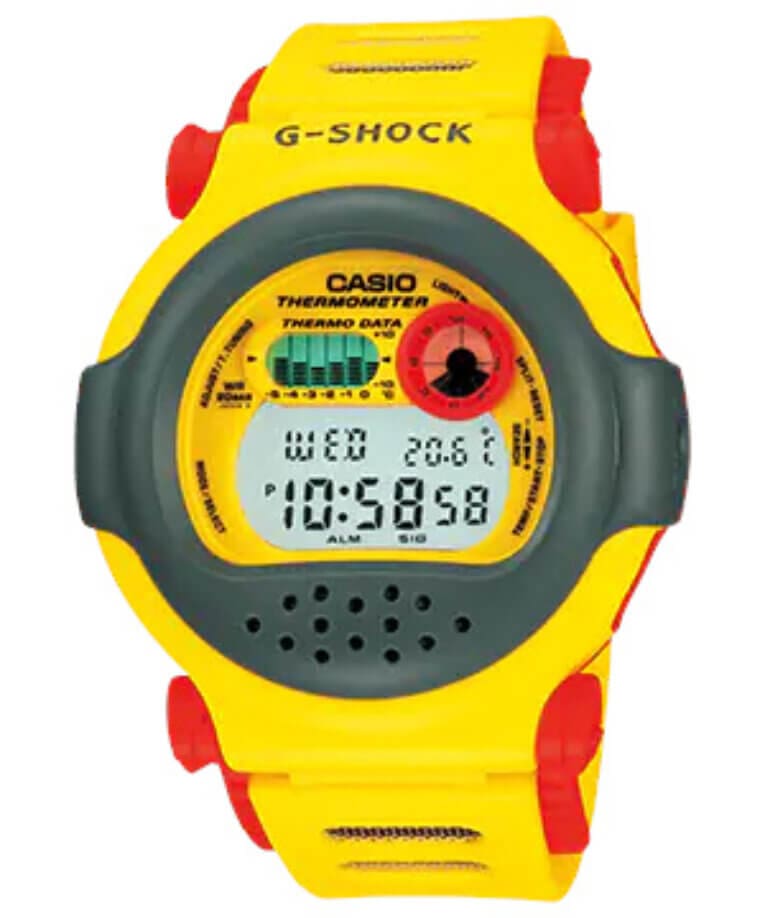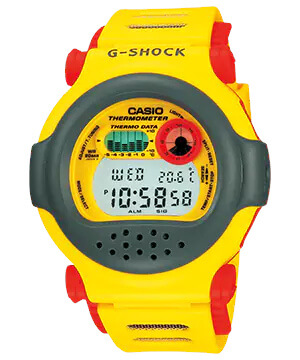 The DW-001 was known as "Jason" due to the mask-like appearance of its unique bezel design with holes in it for the thermometer sensor. The style was revived in 2010 with the G-001 but without the thermometer sensor.
The classic yellow series is scheduled for a December 2022 release in Japan. An international release is likely but not yet confirmed.
Update: G-Shock U.S. released the DW5610Y-9 ($110), DW6900Y-9 ($99), and GA110Y-9A ($130).
G-Shock DW-5610Y-9: (USA: DW5610Y-9, $110. Japan: DW-5610Y-9JF, 14,300 yen, all Japan prices include tax.)
Dimensions: 48.9 x 43.8 x 13.5 mm, Weight: 52 grams, Approx. Battery Life: 2 Years, EL Backlight
Series: DW-5600
The "5610" (rather than "5600") means that this model has a dual-molded bezel with two resin colors on a single bezel piece.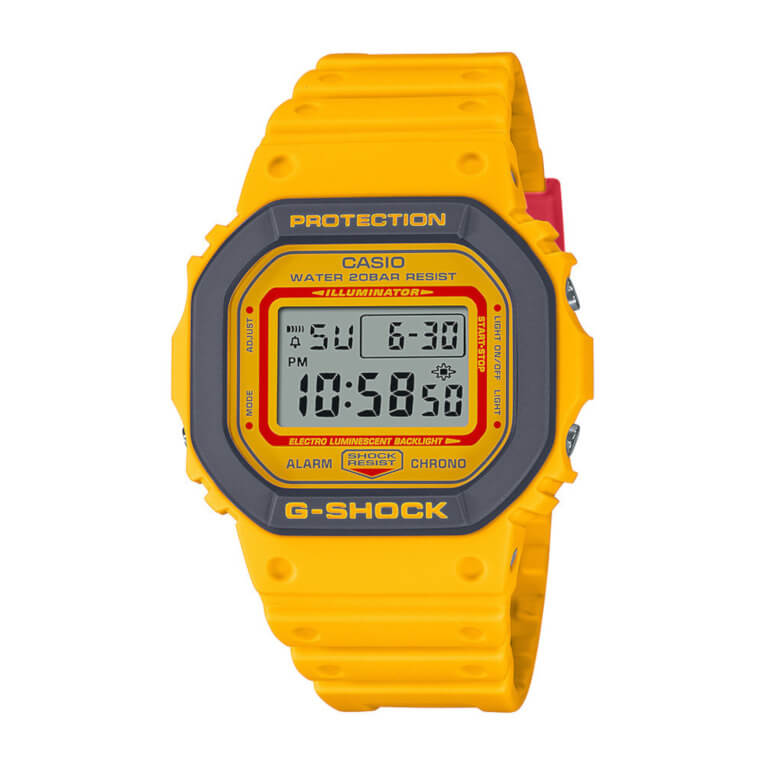 Buy DW5610Y-9
Casio
G-Shock DW-6900Y-9: (USA: DW6900Y-9, $99. Japan: DW-6900Y-9JF, 13,200 yen.)
Dimensions: 53.2 x 50.0 x 18.7 mm, Weight: 67 grams, Approx. Battery Life: 2 Years, EL Backlight
Series: DW-6900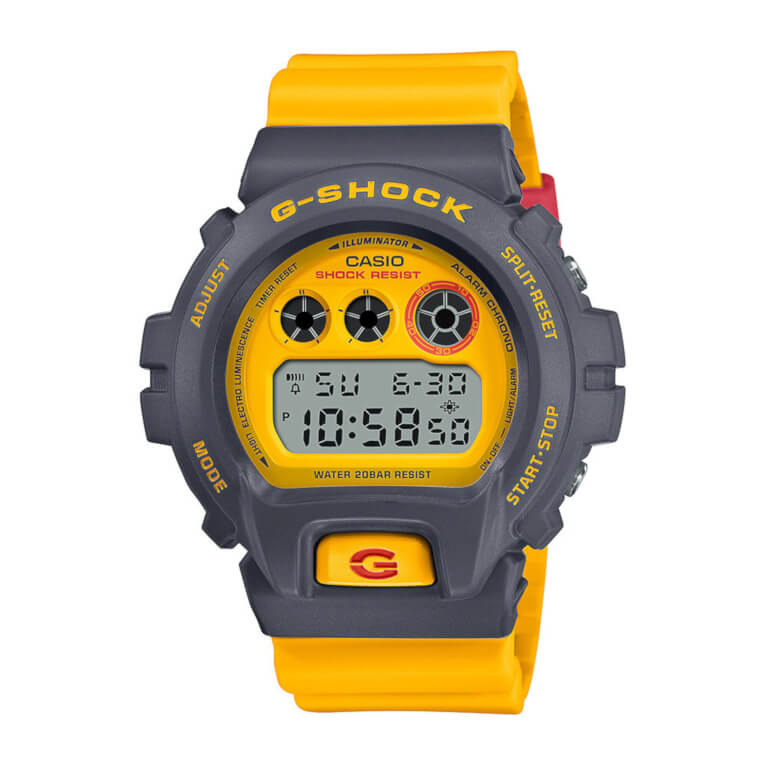 Buy DW6900Y-9
Casio Amazon eBay
G-Shock GMD-S6900Y-9: (Japan: GMD-S6900Y-9JF, 13,200 yen)
Dimensions: 48.8 x 46.0 x 14.9 mm, Weight: 49 grams, Approx. Battery Life: 5 Years, EL Backlight
Series: GMD-S6900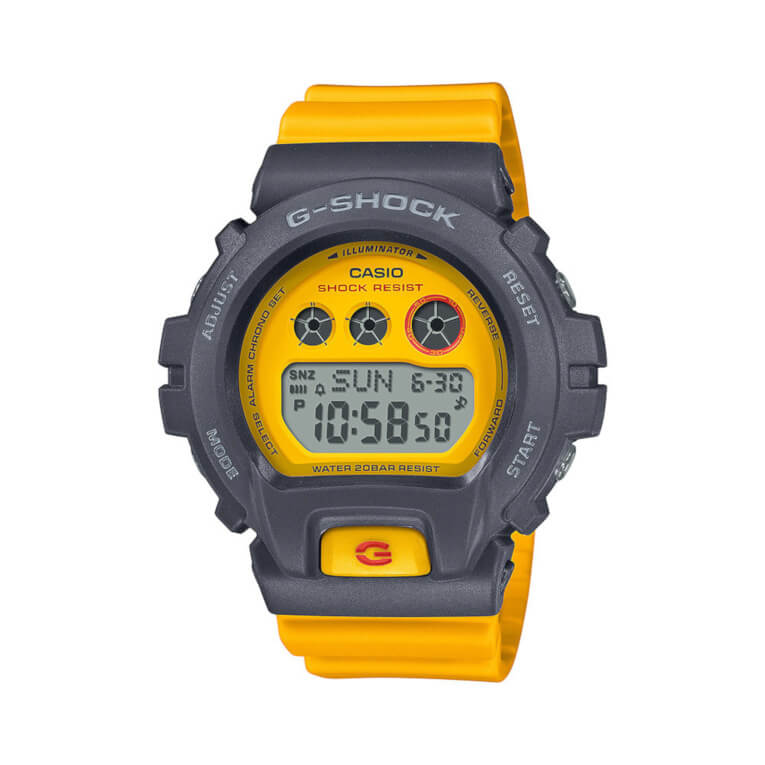 G-Shock GA-110Y-9A: (USA: GA110Y-9A, $130. Japan: GA-110Y-9AJF, 17,600 yen)
Dimensions: 55.0 x 51.2 x 16.9 mm, Weight: 72 grams, Approx. Battery Life: 2 Years, Auto LED Light
Series: GA-110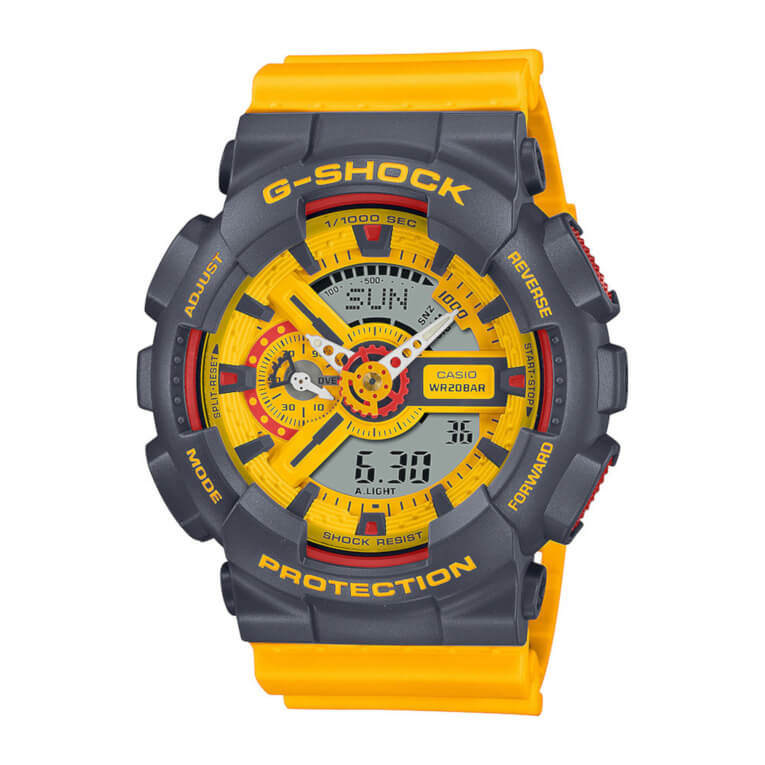 Buy GA110Y-9A
Casio Amazon eBay
G-Shock GMA-S110Y-9A: (Japan: GMA-S110Y-9AJF, 17,600 yen)
Dimensions: 49.0 x 45.9 x 15.8 mm, Weight: 56 grams, Approx. Battery Life: 2 Years, Auto LED Light
Series: GMA-S110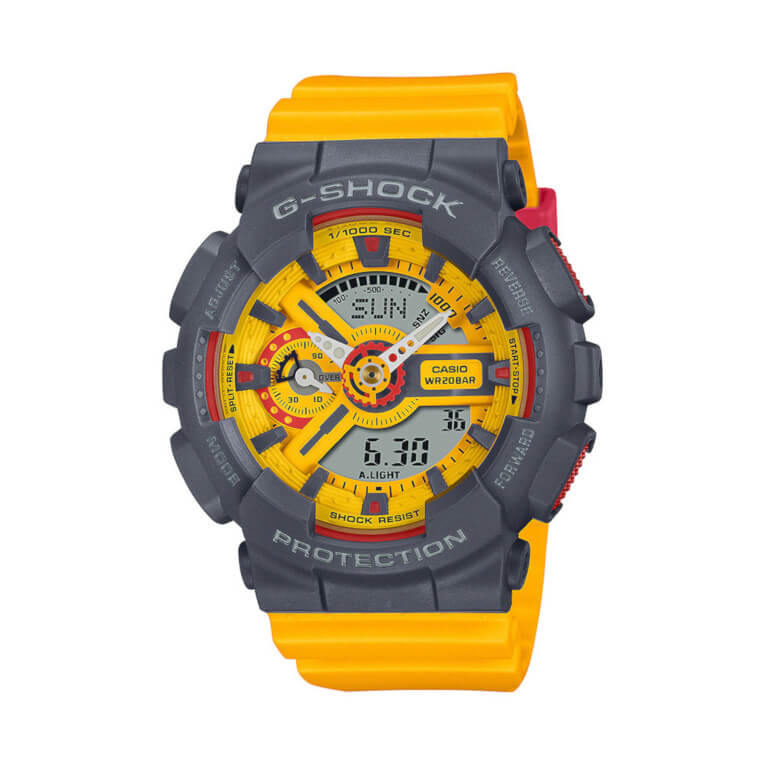 Buy GMA-S110Y-9AJF
Amazon eBay