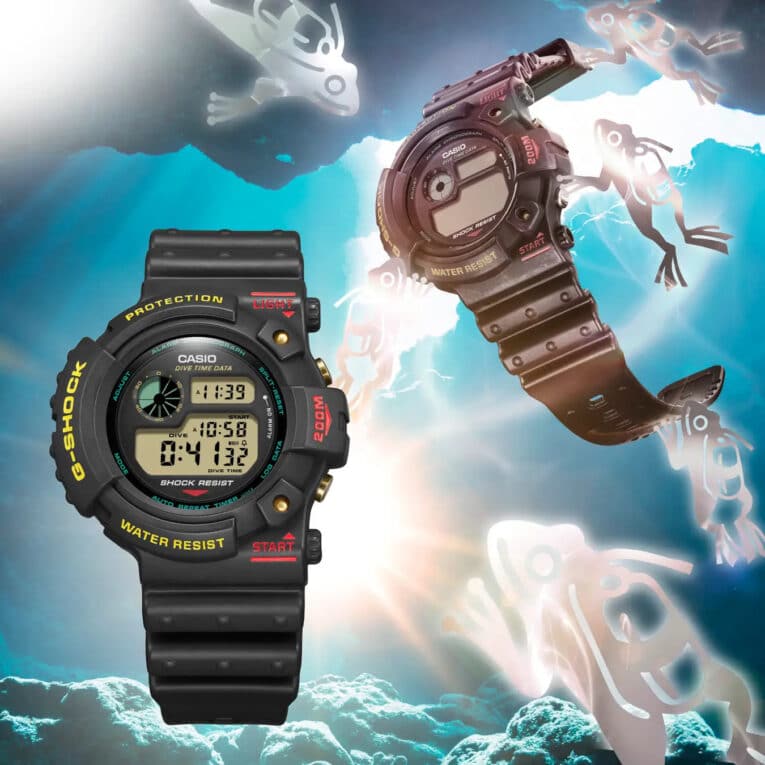 Casio is now offering a limited time restoration service for first generation G-Shock Frogman DW-6300 watches in Japan. The service replaces the bezel, band, and battery. The replacement bezel and band will be the color of the DW-6300-1A for all models sent in. The service also includes replacements for screws, spring bars, and the o-ring. Dirt removal and button squeaks are addressed, but completely recovery is not guaranteed. If problems are found that cannot be repaired, Casio will obtain the customer's consent before starting work, and there is the option to stop the restoration service in such cases. The watch will also be given an air pressure water resistance test, but 200-meter water resistance is not guaranteed or covered by warranty.
The service has a tax-included price of 24,200 yen, plus a shipping fee. The reception period runs from August 29, 202,3 to November 30, 2023. This service requires a Casio ID and is available only to residents of Japan, but the previous restoration service for G-Shock 5000 series watches was also made available in Taiwan and the United States after Japan. As with the 5000 series service, the watch will be returned in a special box designed for the occasion.
(Applicable models include DW-6300-1, DW-6300-1, DW-6300-9, DW-6300B-8, DW-6300B-2.)
Frogman DW-6300 Restoration Service Page at G-Shock Japan
For more information on the restoration process (in Japanese), visit here. There is also more information about the planning of this service here.