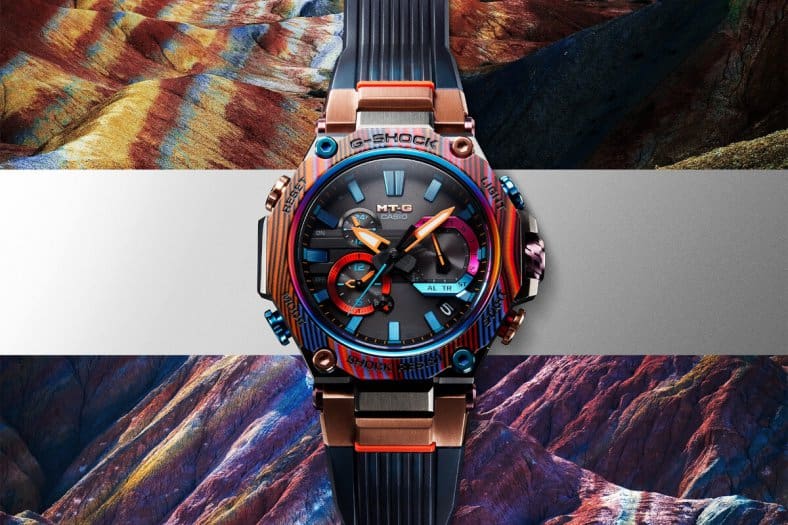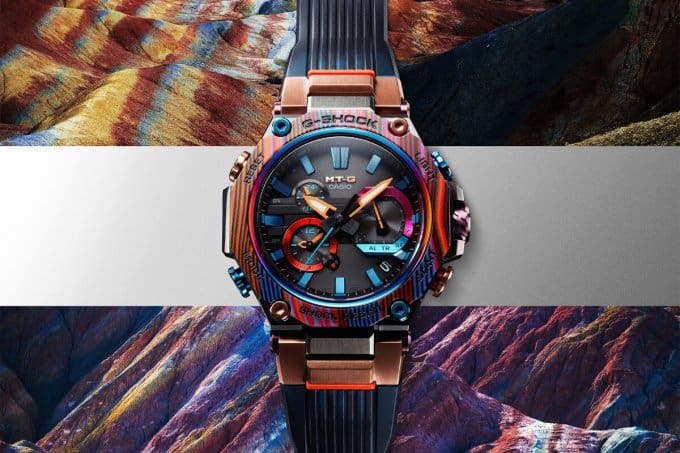 The G-Shock MTG-B2000XMG-1A is a late November release inspired by Peru's Rainbow Mountain (also known as Vinicunca). The multicolored bezel is the result of randomly laminating carbon with colored glass fibers. The rainbow design symbolizes the various stripe-like colors of Rainbow Mountain caused by the oxidation of minerals deposited by volcanic activity and tectonic movement. The manufacturing process of the multilayered pattern results in no two bezels being exactly the same. The watch also has a rainbow ion plating on the inside bezel ring and multicolor ion plating for the buttons and front screws in blue and rose gold.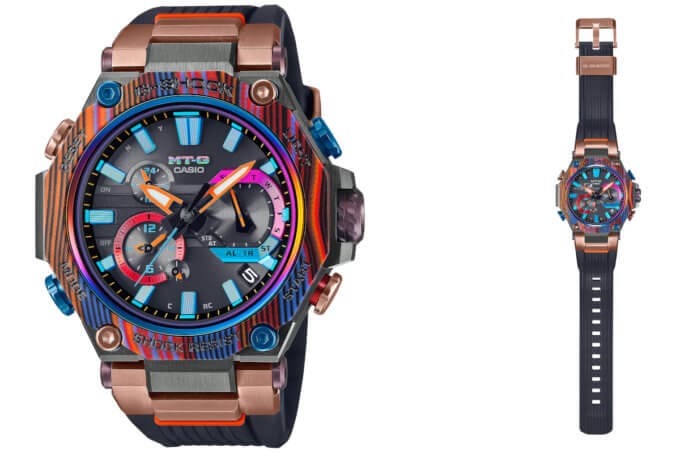 The MTG-B2000XMG-1A has a Dual Core Guard monocoque case and a stainless steel frame. The watch also has a gray translucent resin band, which is more apparent in one of the images below. Features include Triple G Resist (protection against shock, centrifugal force, and heavy vibration), 200-meter water resistance, Tough Solar power, Multi-Band 6 auto radio wave time syncing, Bluetooth smartphone link (with easy watch setting, auto time adjustment, 300-city world time, phone finder, watch status display, and self-check function), sapphire crystal, dual time with 27 time zones and auto DST, stopwatch (1-second increments, 24 hours max), timer (24h hours max with 1-minute set units), daily alarm, power saving function, hand shift, full auto calendar with day and date display, and LED light with afterglow. The watch is designated as a limited edition on the box, and it comes with an exclusive case featuring a multilayered pattern.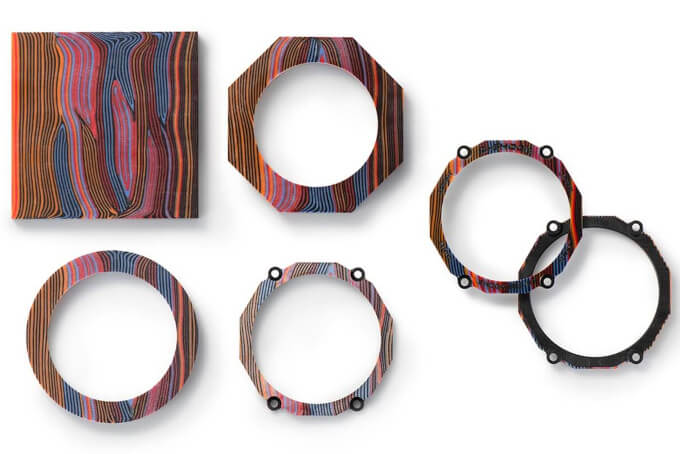 In Japan, the MTG-B2000XMG-1AJR will be released on November 27 with a tax-included price of 154,000 yen. The MTG-B2000XMG-1A was also announced for release throughout Asia, and the MTGB2000XMG1 is expected to be released later in the U.S. for $1,150.
Update: G-Shock U.K. announced the MTG-B2000XMG as coming soon with a price of £999. The MTG-B2000XMG-1A is a December 2021 release in the rest of Asia.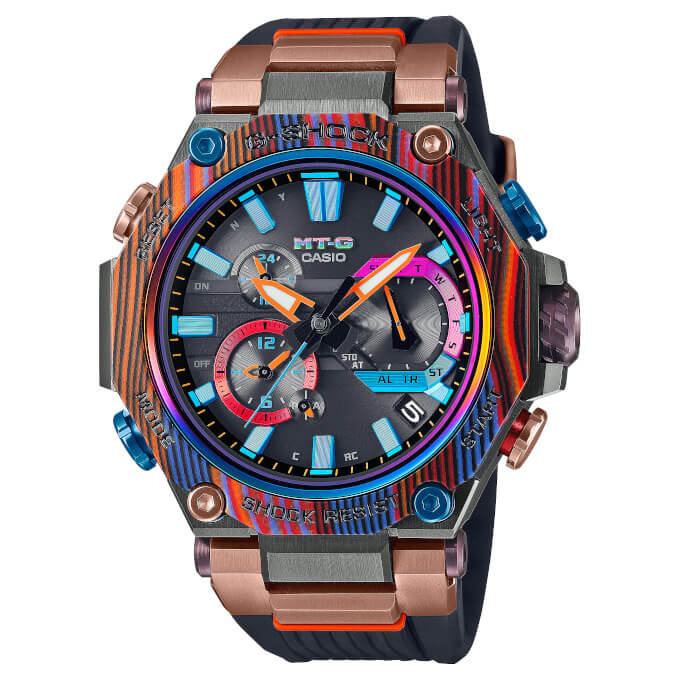 Size: 55.1 × 49.8 × 15.9 mm Weight: 121 grams
Structure: Carbon Core Guard, carbon monocoque case, resin and stainless steel bezel, resin band, sapphire crystal, screw lock crown, Neobrite
Protection: Shock Resistance, Triple G Resist, 200-meter Water Resistance Power: Tough Solar
Features: Multi-Band 6 auto time adjustment, Bluetooth smartphone link, dual time (27 time zones, home city time swap, auto DST), 1-second stopwatch (23:59'59" max, elapsed time), countdown timer (24 hours, settable in minutes), daily alarm, LED light with afterglow, full auto-calendar, hand shift
MTG-B2000XMG-1A on eBay
(Affiliate Links: We may earn a commission at Amazon, eBay, and Reeds Jewelers.)
(Click images below to enlarge)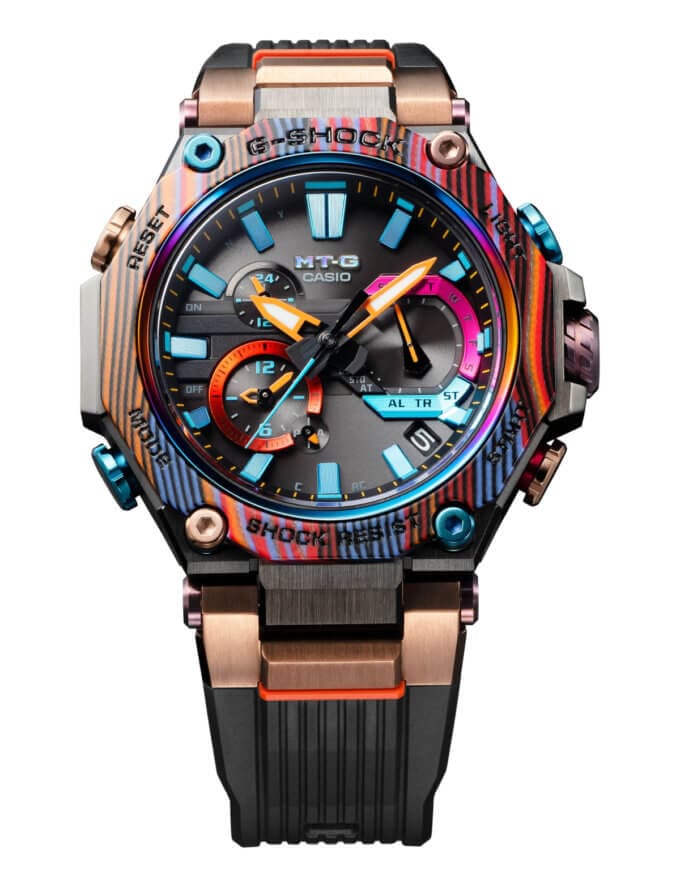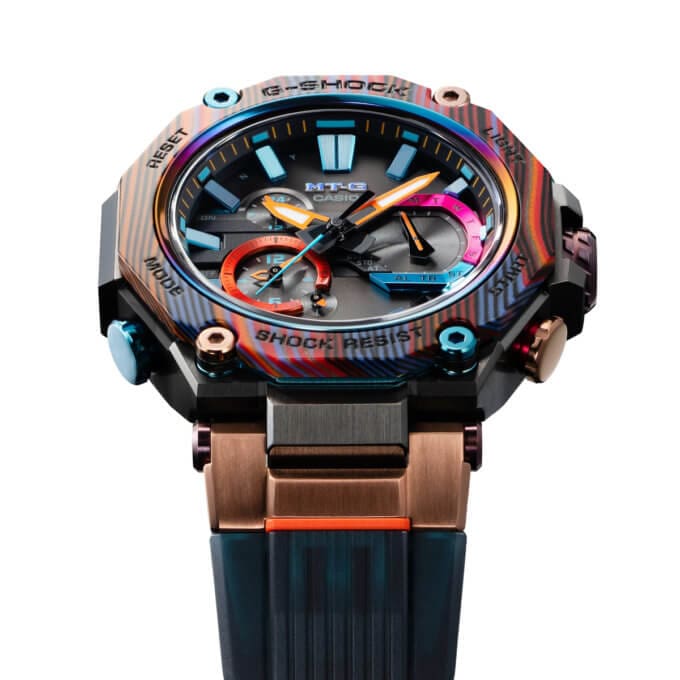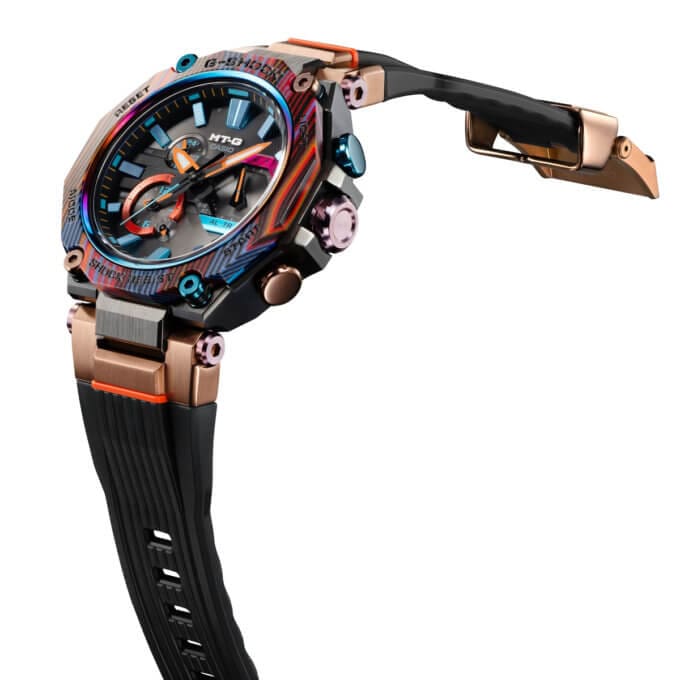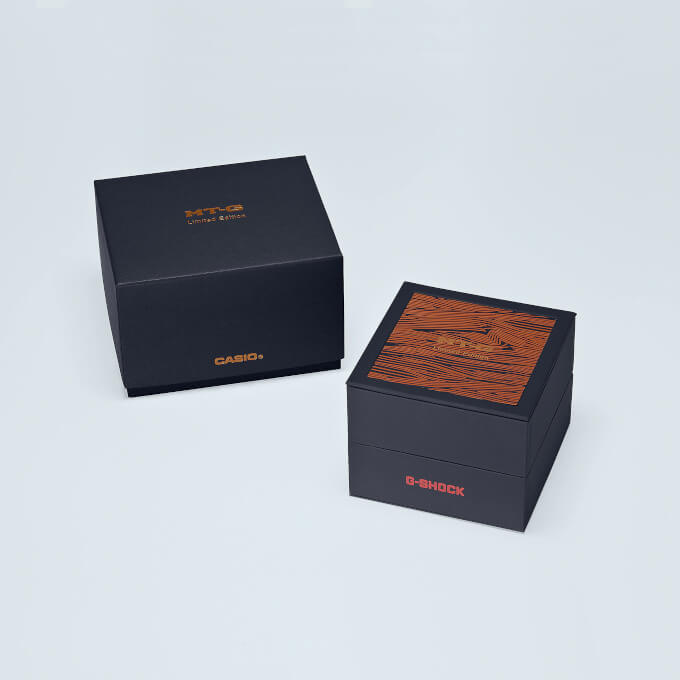 "MTG-B2000XMG-1A Unboxing" Official Promo Video: