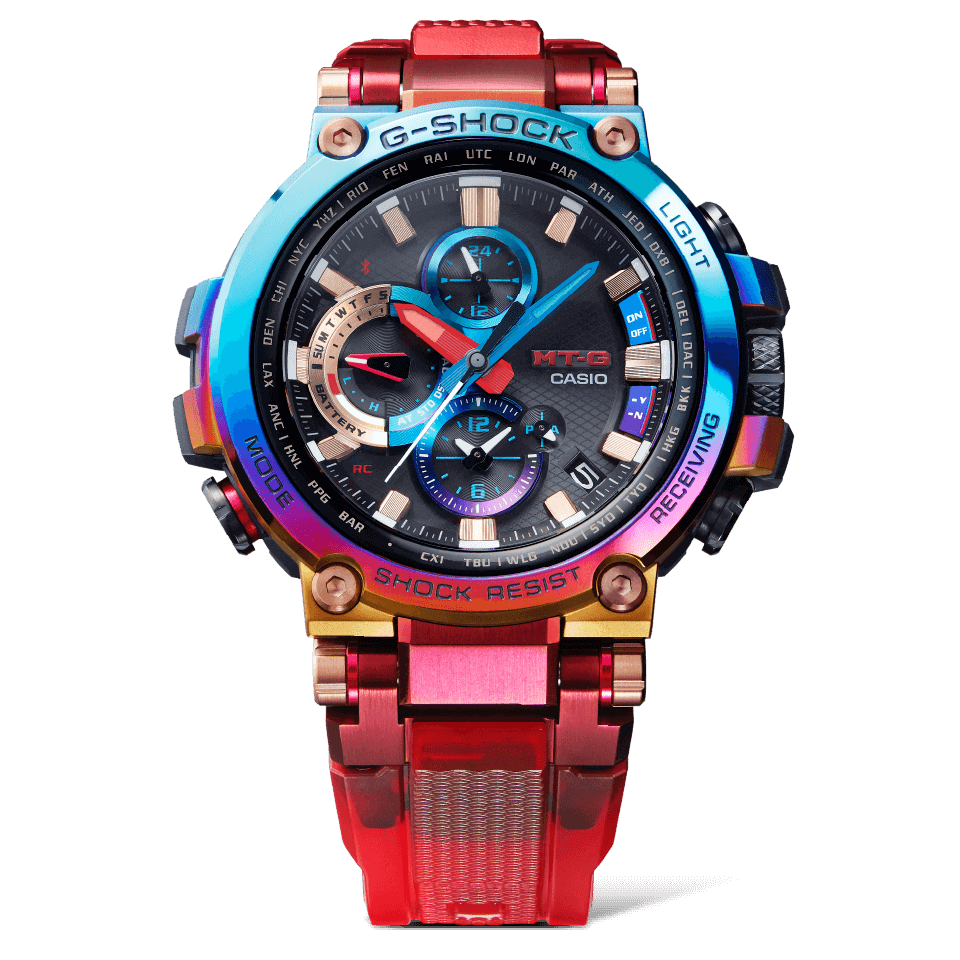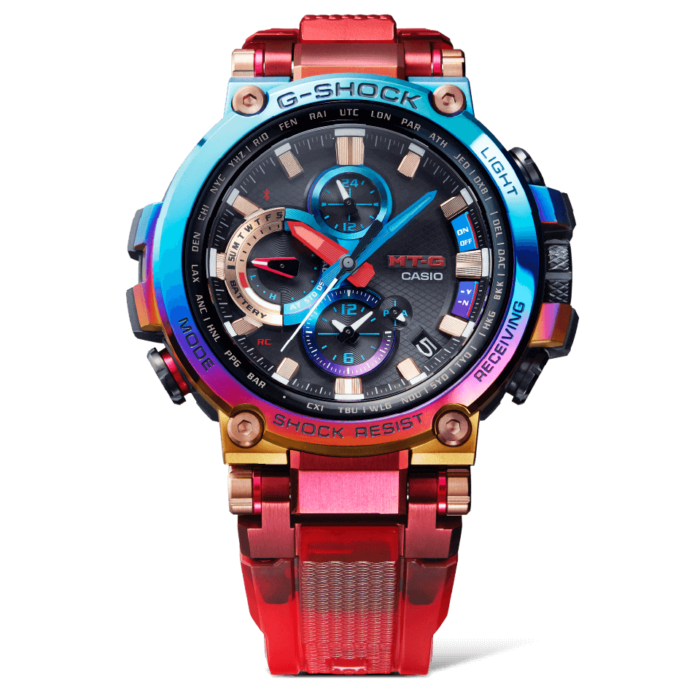 Another highlighted spring and summer release is the G-Shock MTG-B1000VL-4A, which is an MT-G (Metal-Twisted G-Shock) model inspired by the rare atmospheric phenomenon known as volcanic lightning.
The lightning caused by volcanic eruptions is represented with a rainbow ion plated bezel which produces hues of blue, purple, and gold. The rainbow IP gives each individual watch a subtle difference in coloring and a unique glow. The watch has a multi-colored dial with red, blue, and white accents. The inset dial ring has a rainbow vapor deposition finish with blue to violet gradations. The screws, buckle, and band keeper have a rose gold IP finish. The soft urethane band is red and semi-transparent to represent the magma from a volcano. The translucent band marks a first for the MT-G series. The unique color combination gives the MTG-B1000VL-4A a powerful and sporty look.
The MTG-B1000VL-4A features Tough Solar power, Multi-Band 6 radio-controlled timekeeping, Bluetooth smartphone link, and a sapphire crystal with non-reflective coating. The MTG-B1000 base is known for its relatively compact and carbon fiber reinforced case.
See Also: A rainbow IP finish was also used on the MTG-B1000RB-2A Lunar Rainbow Edition for the 20th anniversary of the MT-G series.
The rainbow IP on the MTG-B1000VL-4A reportedly has better contrast and saturation than the MTG-B1000RB-2A.
Update: G-Shock U.S. is releasing the MTGB1000VL4A in September 2020 with a list price of $1,100. The MTG-B1000VL-4A is also a September 2020 release in Asia. In Japan, the MTG-B1000VL-4AJR is an October 2020 release with a list price of 115,000 JPY before tax.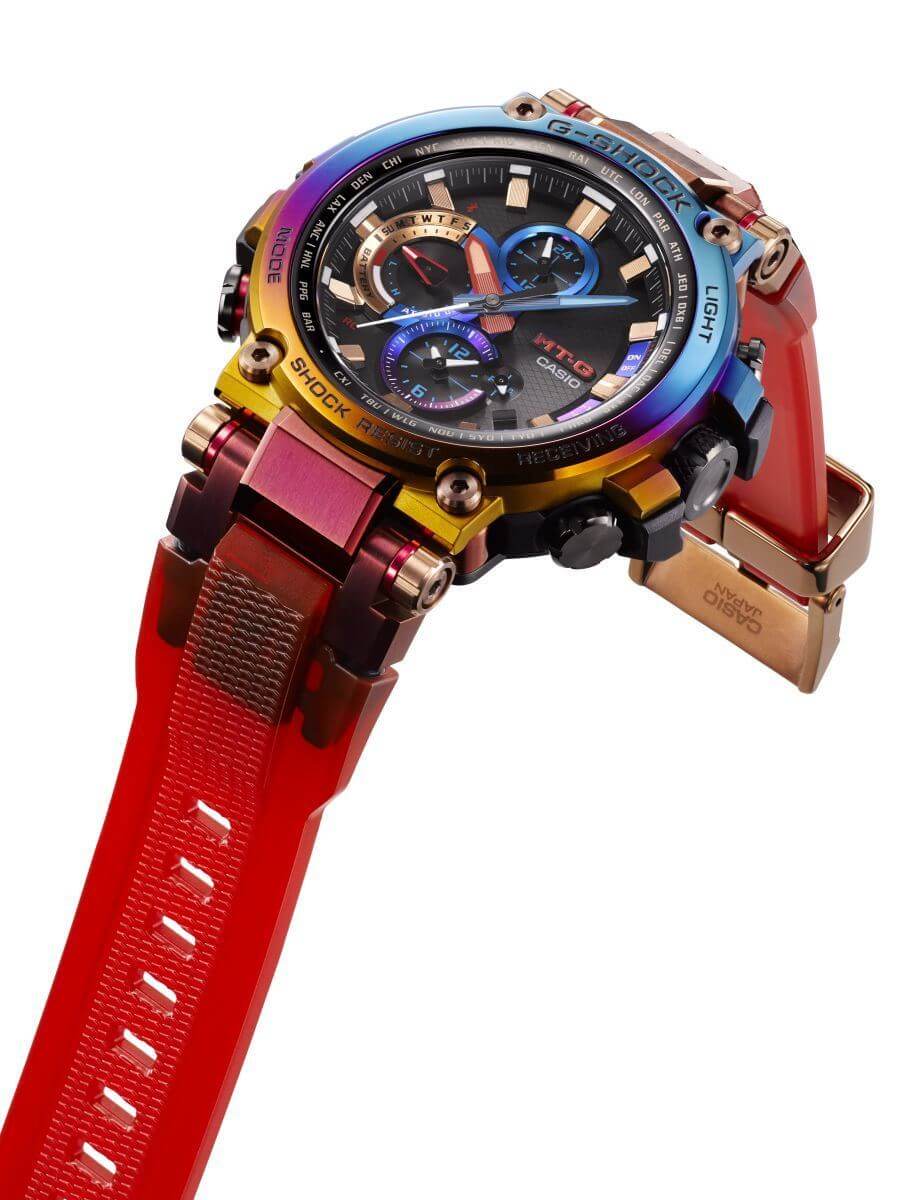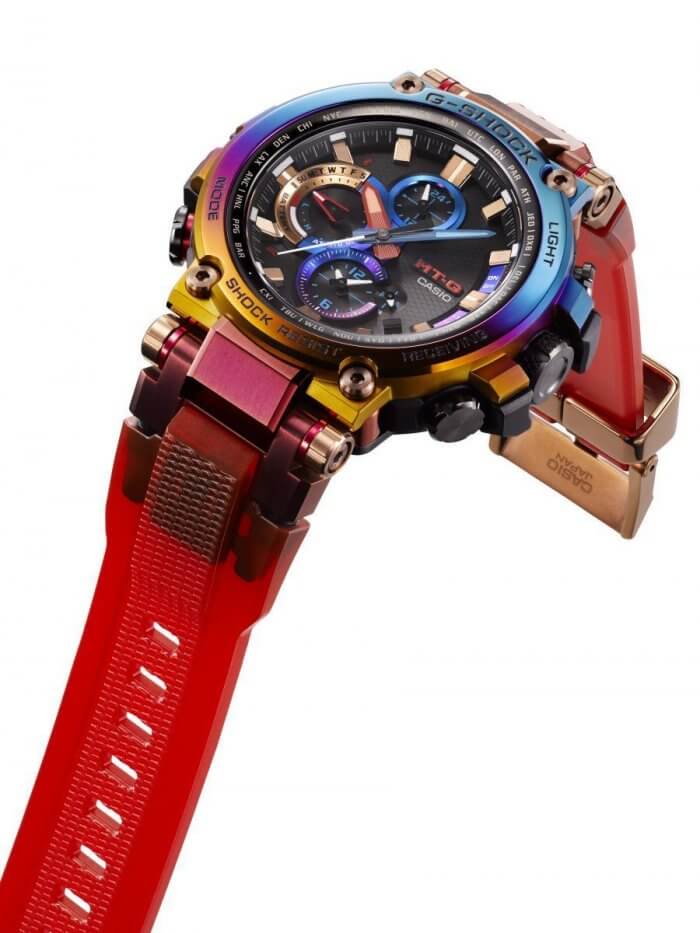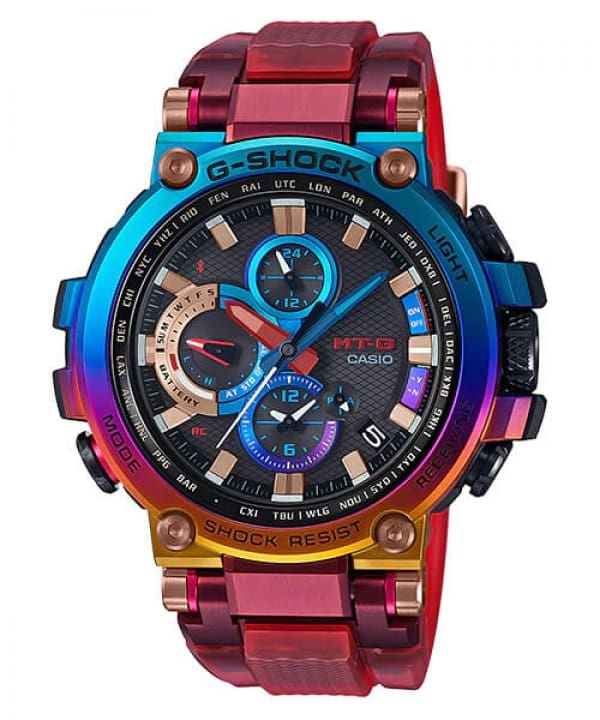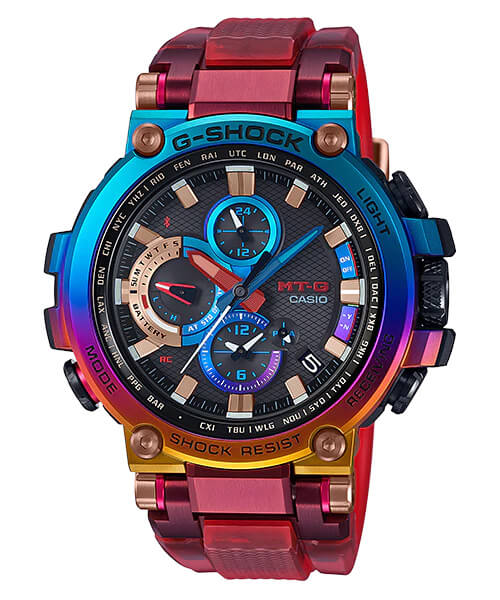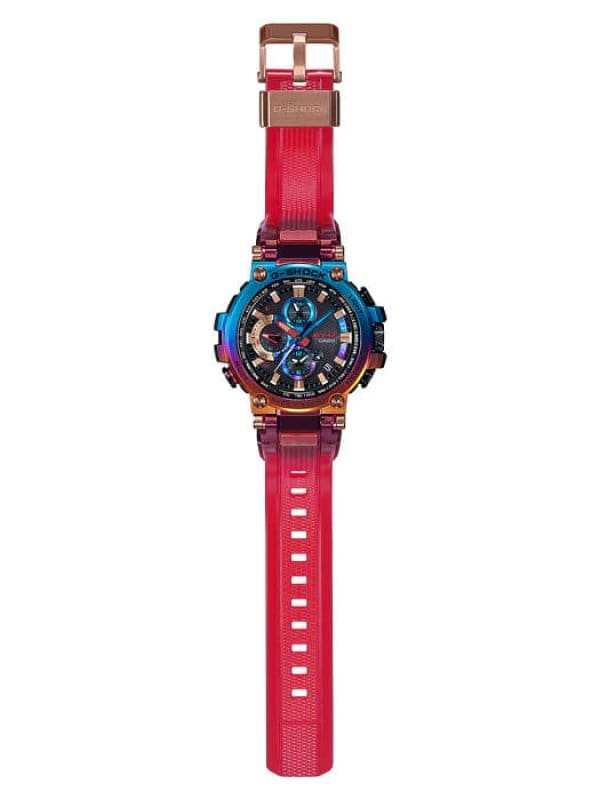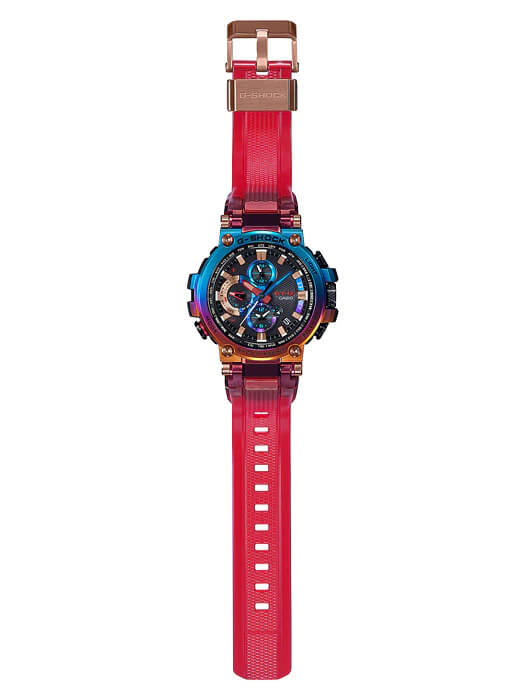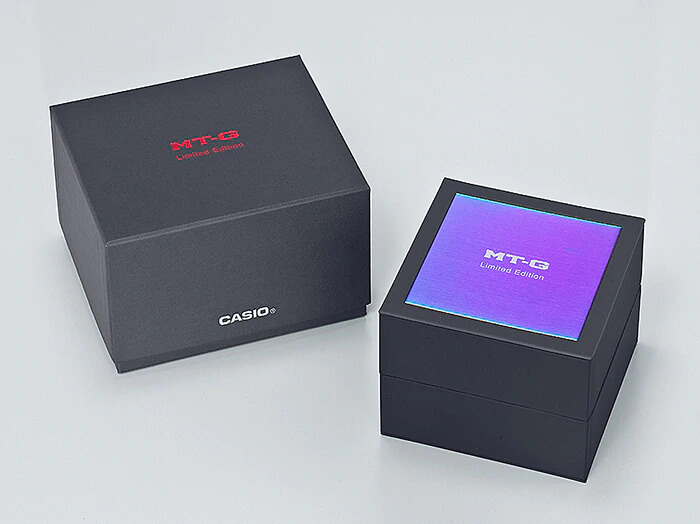 G-Shock MTG-B1000VL Promo Video:
Source: www.casio-watches.com