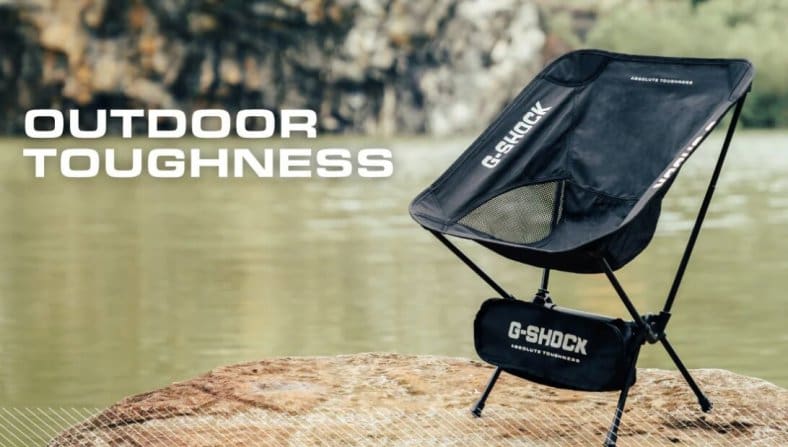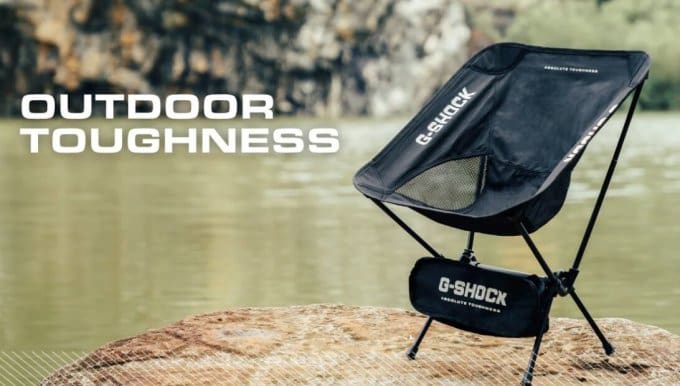 Starting September 10, G-Shock Singapore will be giving away an "Outdoor Toughness" camping chair with the purchase of a select G-Shock watch. The qualifying watches include high-end models from the GMW-B5000T, GWF-A1000, GWG-1000, MTG-B1000, and MTG-B2000 families.
The giveaway will be available online and in-store, while supplies last. For more information and shopping links, visit gshock.casio.com/sg.
Casio Singapore also launched the free Click & Collect service that allows customers to shop online and pick up the order in-store, where they can have the watch band adjusted.
(Qualifying models for the camping chair giveaway: GMW-B5000TB-1, GMW-B5000TCM-1, GMW-B5000TR-9, GWF-A1000-1A2, GWF-A1000-1A, GWF-A1000-1A4, GWF-A1000C-1A, GWF-A1000RN-8A, GWF-A1000XC-1A, GWG-1000-1A, GWG-1000-1A3, MTG-B1000-1A, MTG-B1000BD-1A, MTG-B1000D-1A, MTG-B1000TJ-1A, MTG-B1000XB-1A, MTG-B1000XBD-1A, MTG-B2000B-1A2, MTG-B2000BD-1A4, MTG-B2000BDE-1A, MTG-B2000D-1A, and MTG-B2000SKZ-1A.)