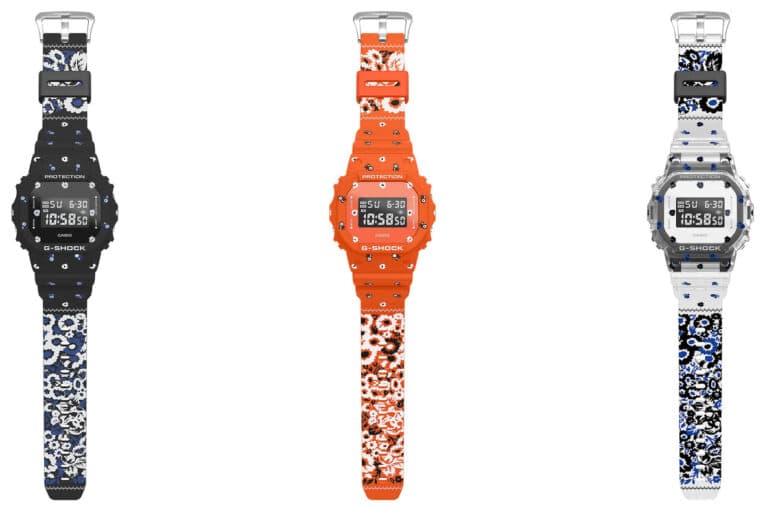 Japan's My G-Shock watch customization service will be offering new limited edition watches in collaboration with textile-based fashion brand NOMA t.d., starting August 9 (15:00).
The custom watches and parts use the "Draw Your Garden" textile pattern by co-founder Masako Noguchi featuring a hand-drawn design with a flower motif. The pattern covers the face, bezel, and band, and the watch also has a custom engraved case back and exclusive packaging. The colors include black, orange, and skeleton (translucent). The total price of one DWE-5610NM watch is 19,800 yen, and the parts can be mixed with other color options for a customized design. Like other My G-Shock watches, these models use the DWE-5610 as a base, featuring a Carbon Core Guard case, screwless bezel attachment, and a quick-release band.
Some possible combinations from mixing the limited edition NOMA t.d. parts: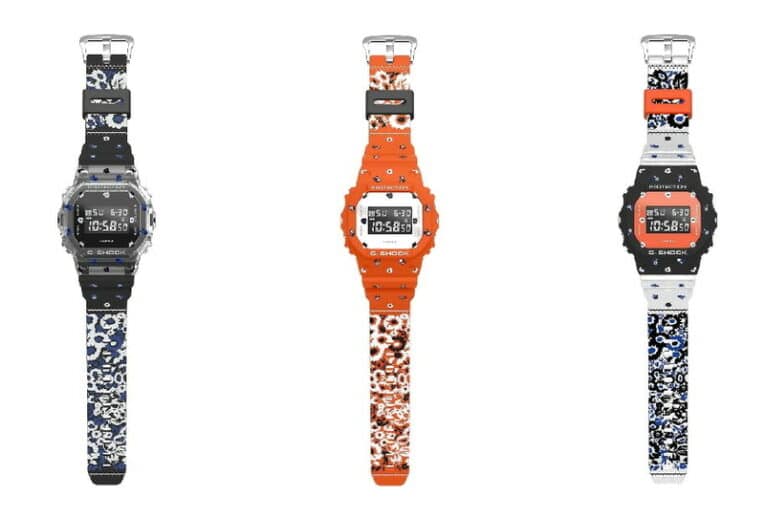 The My G-Shock service is available in Japan only. We were hopeful that it would be launched in other countries at some point, but there is no indication that it will happen anytime soon.
My G-Shock at Casio Japan (Japanese)
G-Shock DWE-5610NM Black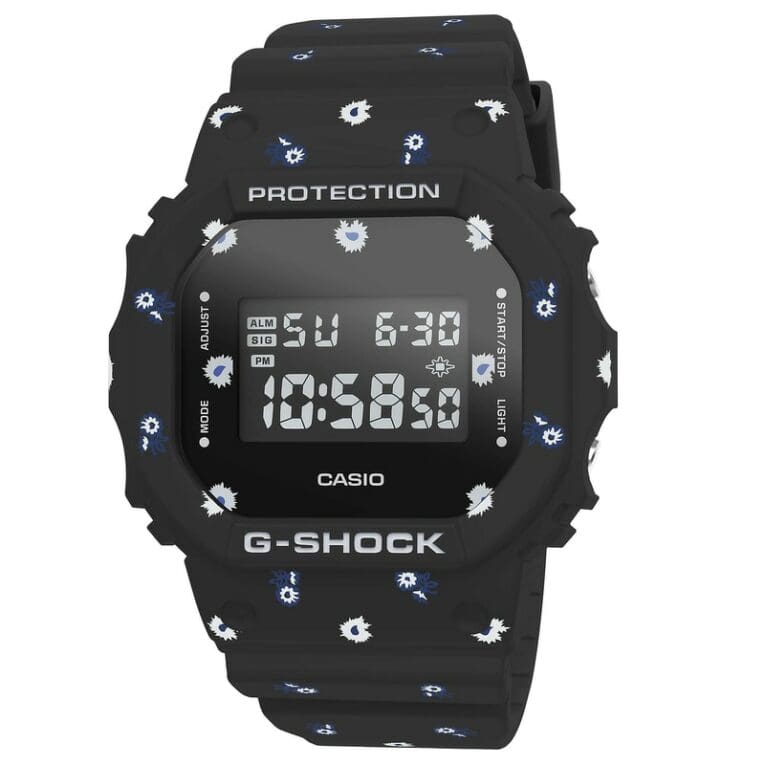 G-Shock DWE-5610NM Orange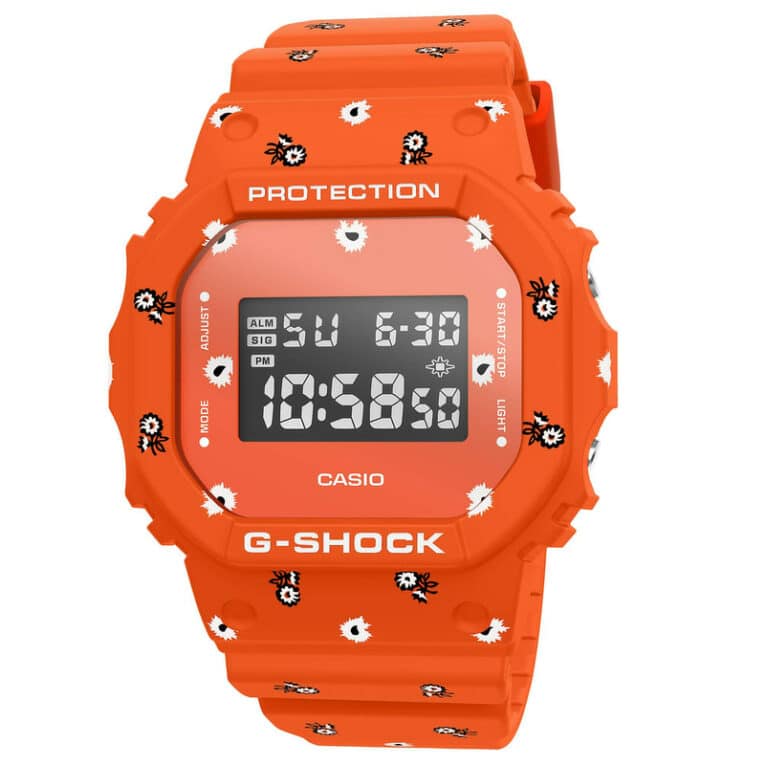 G-Shock DWE-5610NM Skeleton