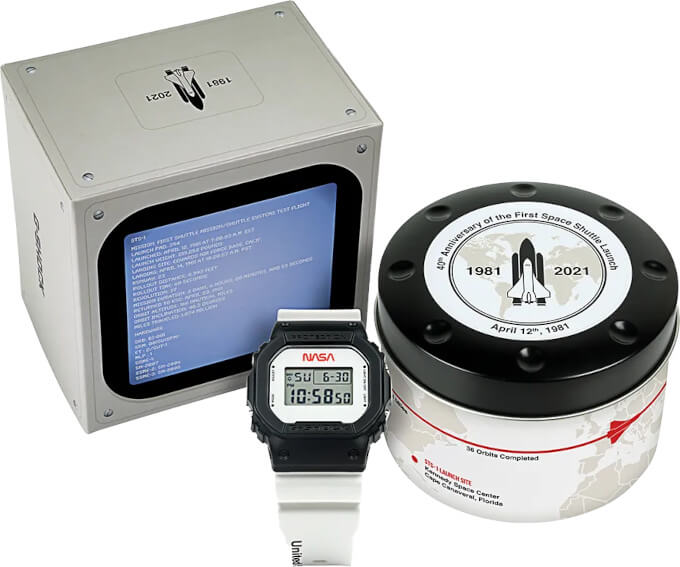 Following the success of its NASA collaboration in 2020, G-Shock is releasing another limited edition DW-5600 watch in partnership with the National Aeronautics and Space Administration. The new G-Shock DW5600NASA21 is inspired by design of the OV-102 Space Shuttle Columbia and commemorates the 40th anniversary of its first launch.
The watch has a black bezel with a minimalist white face featuring the red NASA "worm" logo. The white band has black shuttle markings and "United States" and "STS-1" labels. The stainless steel case back features an engraved image of the shuttle and "1981-2021," which also appears on the EL backlight. An American flag adorns the band keeper, and the watch comes in a commemorative case and box.
The DW5600NASA21 has a retail price of $140. Pre-orders at gshock.com/dw5600readytolaunch will begin on April 12, 2021, at 7:00:03 a.m. Eastern Time. The 7:00:03 time is in tribute to the exact launch time of the OV-102 STS-1 mission that took place on April 12, 1981.
(The 2020 NASA collaboration watch sold out very quickly, and given that there is more advance notice this time, this one could sell out even faster. Hopefully, Casio made more of these than the first one, but the production amount is not known.)
Update: The watch sold out online as expected. Casio stated that it will also be sold at the G-Shock Soho Store in New York and at select retailers, but we do not know who those retailers are, or when they will begin selling the watch.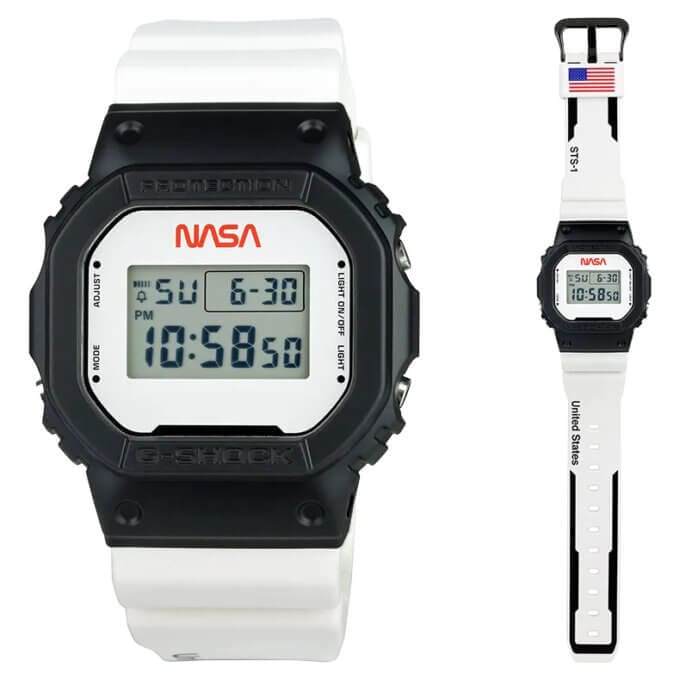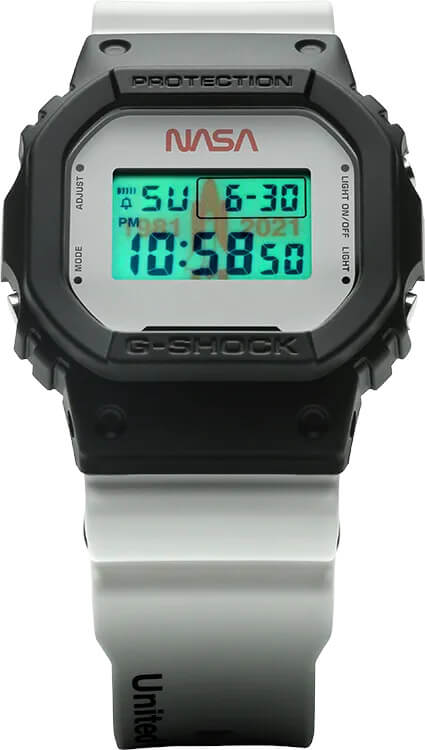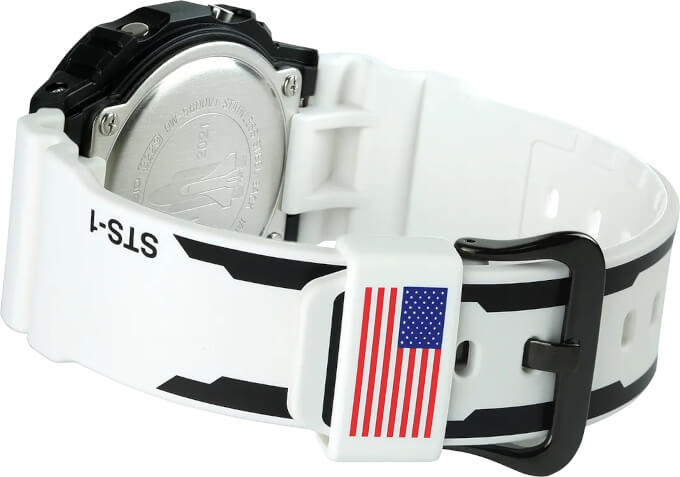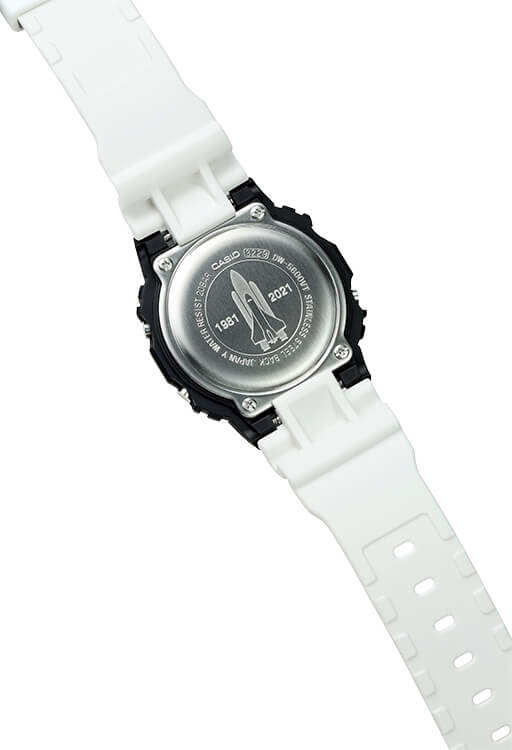 NASA x G-Shock DW5600NASA21-1 Promo Video: