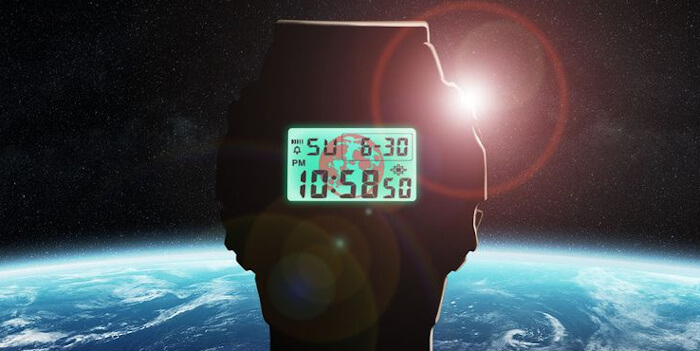 Gshock.com released the limited edition DW5600NASA20-7CR collaboration with the U.S. National Aeronautics and Space Administration (NASA). An image on the homepage shows a silhouette of the watch in space with a graphic of the moon displayed on the activated EL backlight, and the watch can be purchased on the product page, where more photos are available. (Shipping is limited to the United States, and it's not known if the watch will get a wider release.)
This NASA logo is known as the "worm" logo that replaced the original "meatball" logo from 1975 to 1992. It fell out of favor and was largely replaced by the original logo after that, but it is now set to make an appearance on the SpaceX Falcon 9 scheduled to launch on May 27, 2020. The rocket will launch the Crew Dragon spacecraft's first test flight with astronauts to the International Space Station, as part of the Demo-2 mission. NASA says it's possible that the worm logo will make an appearance again in the future.
According to Casio, the watch honors "decades of space exploration and groundbreaking discoveries." The watch is all white with a bright red NASA logo on the face. The moon is engraved on the stainless steel case back. An American flag appears on the band keeper. "National Aeronautics and Space Administration" is printed vertically on the lower band, and the watch comes in exclusive packaging.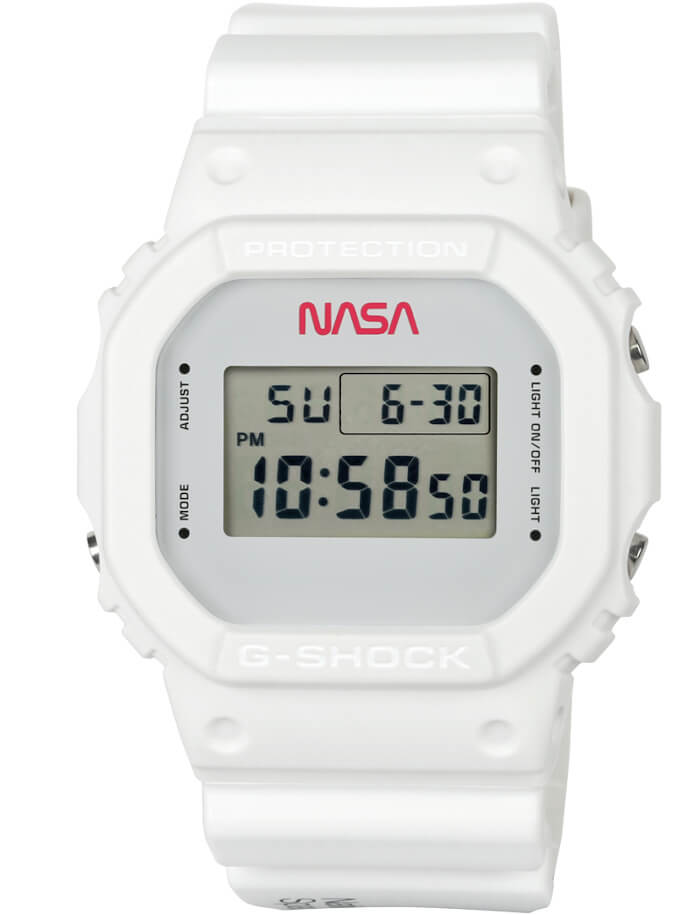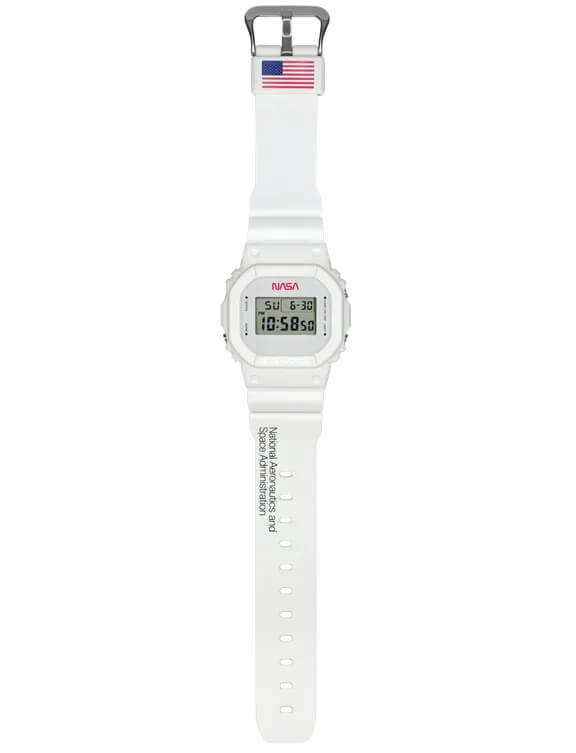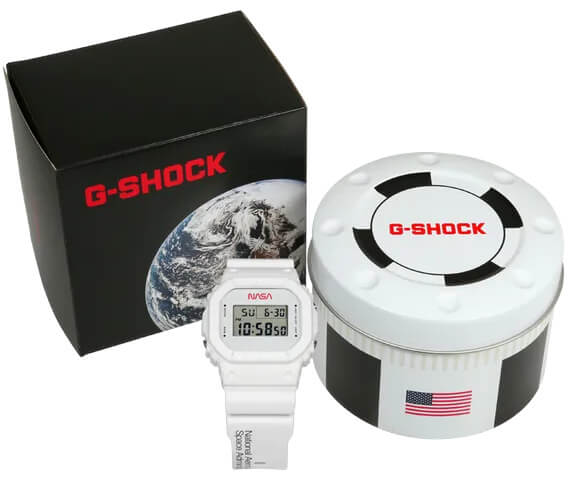 G-Shock "All Systems Go" DW5600NASA20 Promo Video:
G-Shock watches have a distinguished history with NASA…
The DW-5600 was officially certified by NASA for space flight. Space-certified G-Shock models included the DW-5600C, DW-5600E, DW-5900, DW-6900, and G-9000. The DW-5600 was a popular watch with astronauts during the Space Shuttle era, as it helped them to follow their schedule of tasks, and functions like the stopwatch and countdown timer were useful for timing mission events and running experiments. The DW-5600 is on display at the "Moving Beyond Earth" exhibition at the National Air and Space Museum in Washington, DC, where it is described by NASA as "crew preferred."