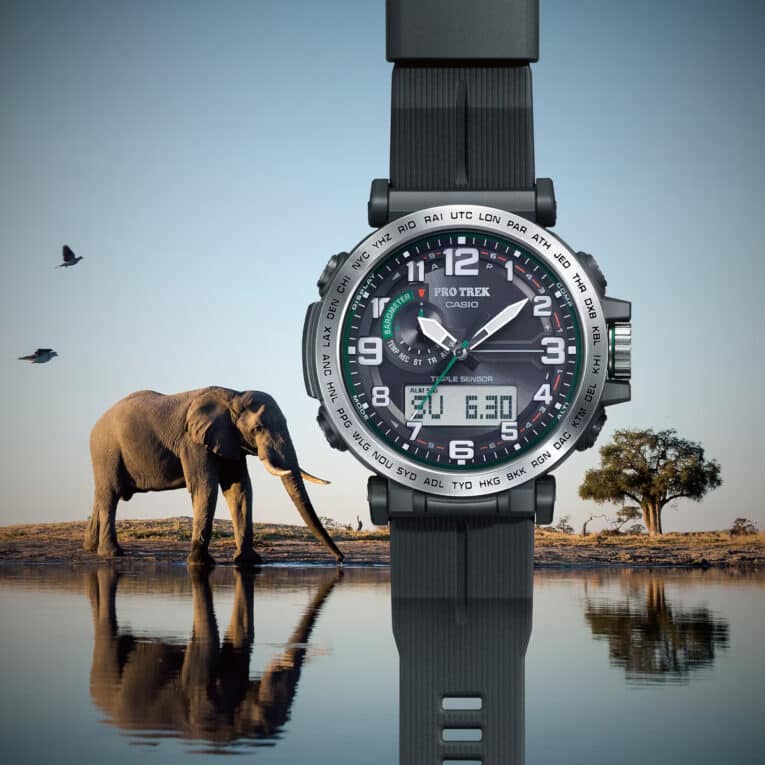 Following the release of the limited edition PRG-601PE-5 Pendleton collaboration, Casio announced the Pro Trek PRG-601-1, a standard release model.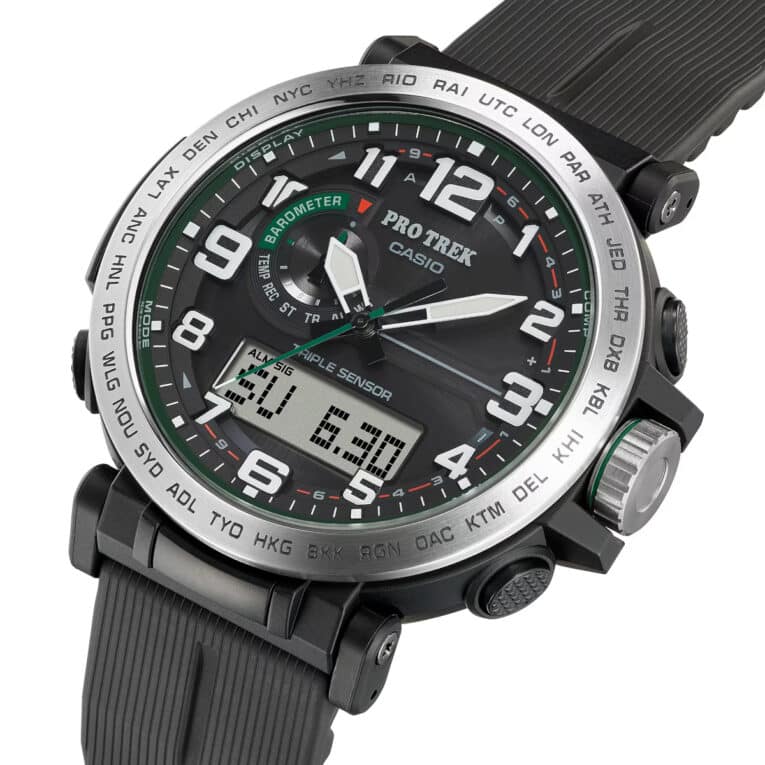 The PRG-601 features cosmetic and material updates to the PRG-600, and along with Tough Solar power and the Triple Sensor (pressure with altimeter and barometer, compass, thermometer), it has the same functions. The dial design is slightly different with full numeric markers for the hours and no 24-hour markers, and the PRG-601 uses the same module as the PRG-600 (5497). Like the PRG-600, the PRG-601 has a stainless steel bezel, and it has a tapered appearance rather than the flat appearance of the PRG-600 bezel. The resin case and soft urethane band (instead of a silicone band) are made from bio-based resins, and instead of a stainless steel back, the case back is also made of bio-based resins. This results in a lighter weight of 59 grams versus 78 grams for the PRG-600, but the PRG-601 is 1.4-mm thicker at 14.8 millimeters. The green dial ring and accents emphasize a connection to the outdoors and nature.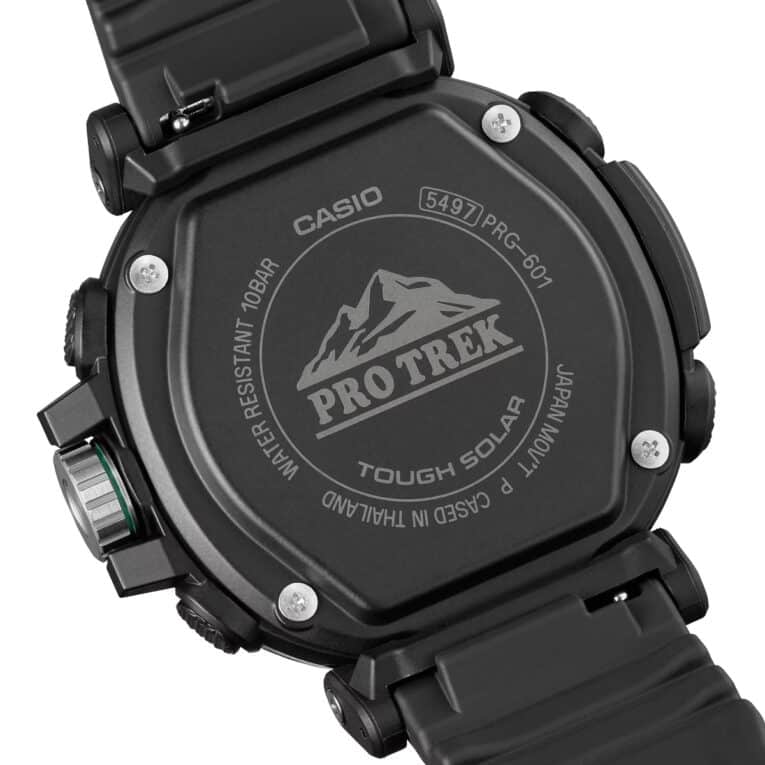 Other features include 100-meter water resistance, low-temperature resistance (-10C/14F), hand shift feature (to read the LCD display), world time with 29 cities, 1/100-second stopwatch, countdown timer, 5 daily alarms, and full auto double LED light with LCD backlight.
The PRG-601-1 was announced for Asia so far and is expected to be released soon. It's not yet known if it will be released in the U.S., but it seems likely, as some PRG-600 and PRG-650 models were released in the U.S. (and are regularly discounted at Amazon).
Update: Casio America released the PRG601-1 for $300.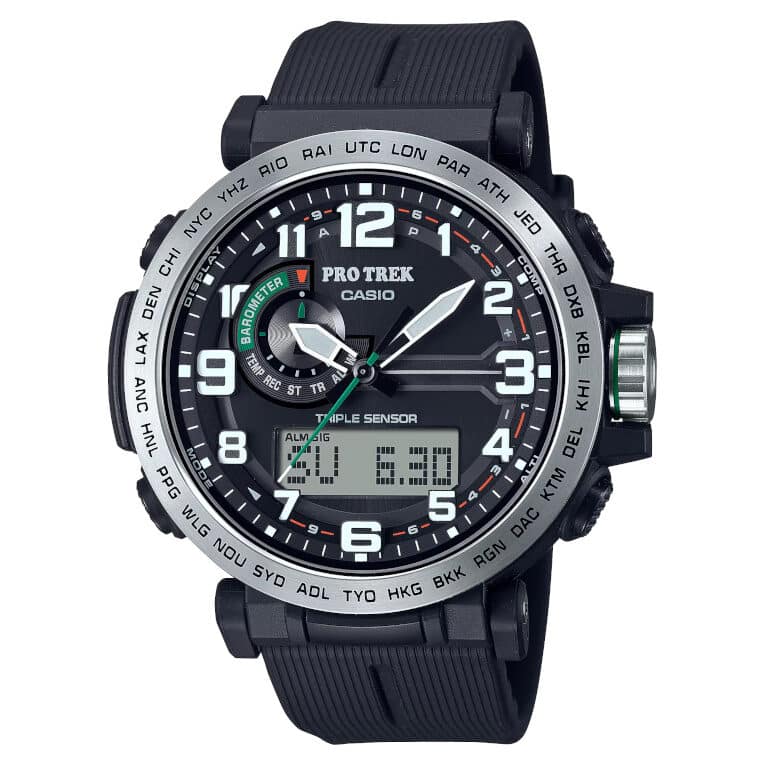 Buy PRG601-1
Casio