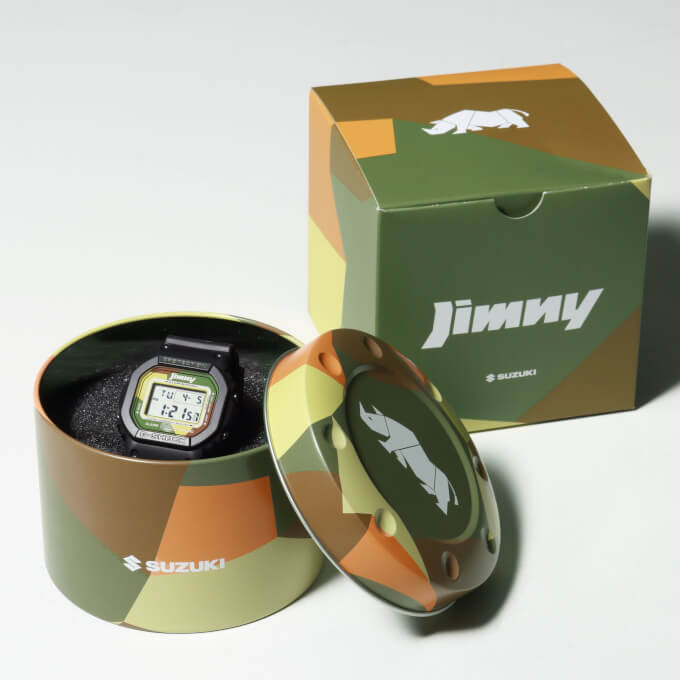 Suzuki brand product collection seller Auto Rimessa will be selling the Suzuki Jimny x G-Shock DW-5600 collaboration watch at its S-Mall online store. The watch was announced on Twitter and is limited to 1,000, but it has not appeared at autorimessa.com yet. The latest Twitter post from @Auto_Rimessa_ says that more information will be revealed later. (Shipping is available to Japan only.)
The black watch comes in exclusive packaging and has a multi-color camo-like face, Jimny logos on the face and case back, and the rhinoceros logo on the EL backlight.
The Jimny is a four-wheel drive compact SUV that was launched in 1970. It was sold in America from 1986 to 1995 as the Suzuki Samurai, and is still sold as the Jimny in other parts of the world.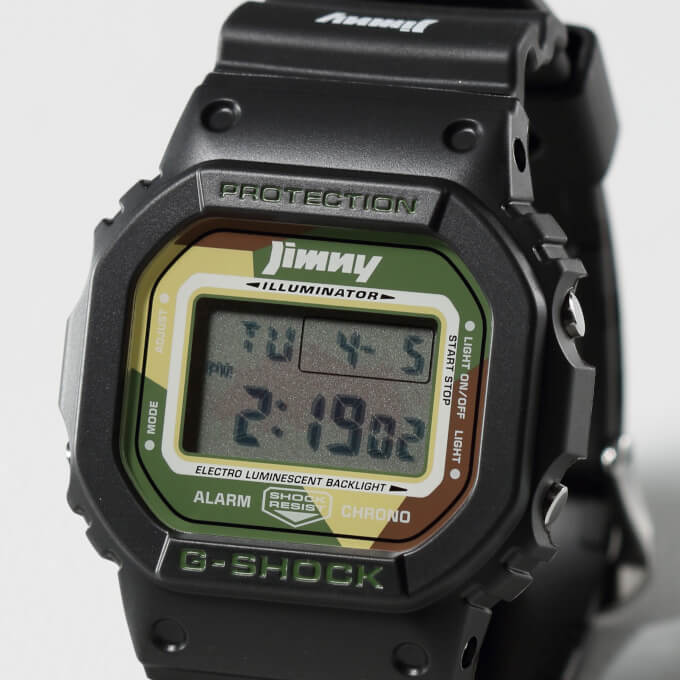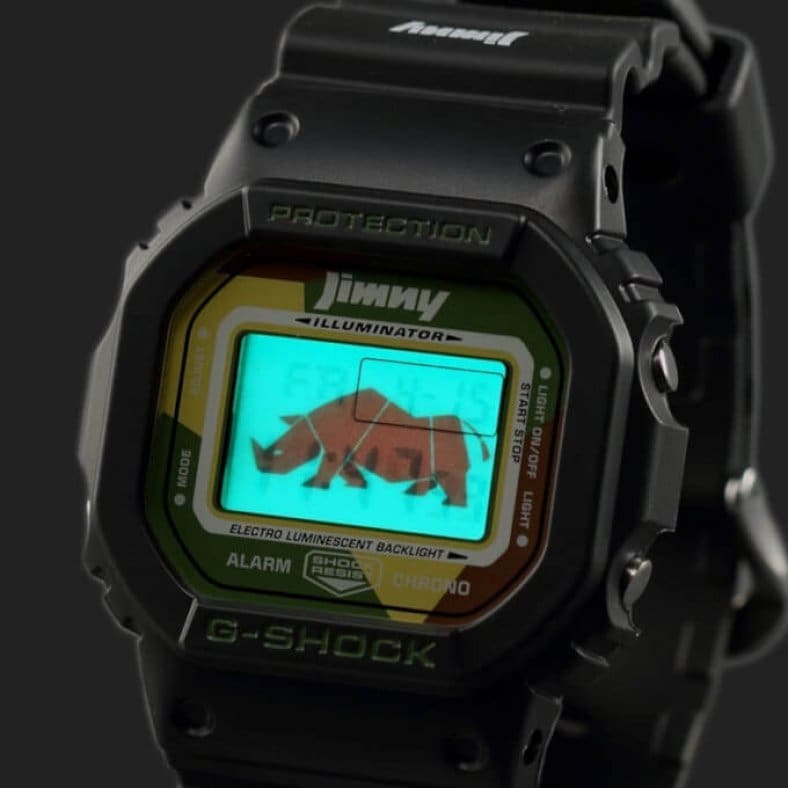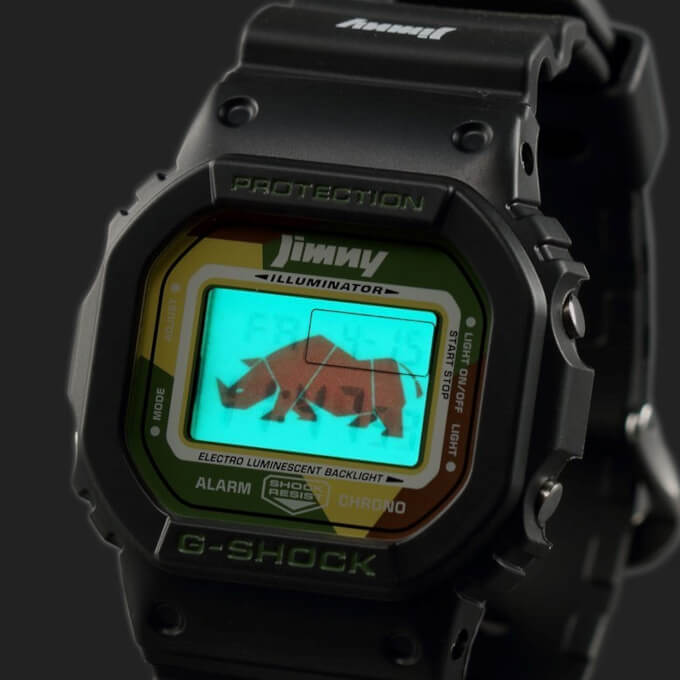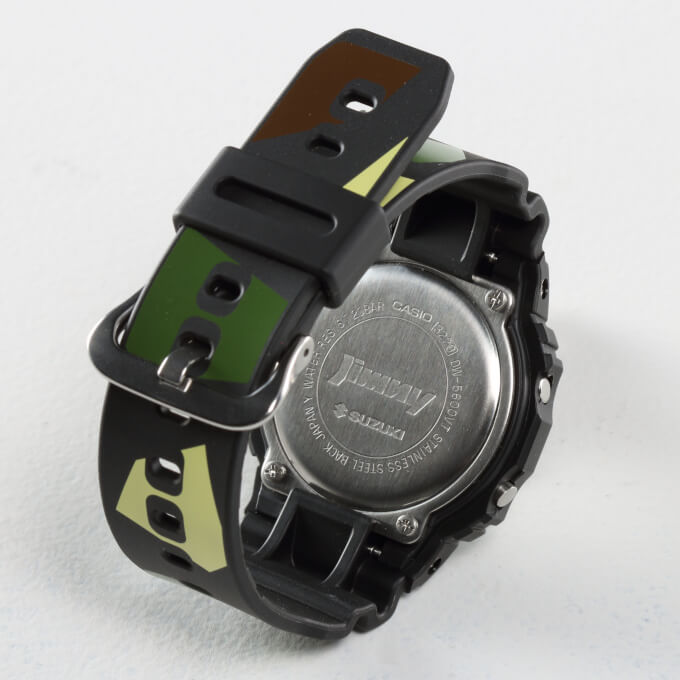 Suzuki Jimny x G-Shock DW-5600 on eBay