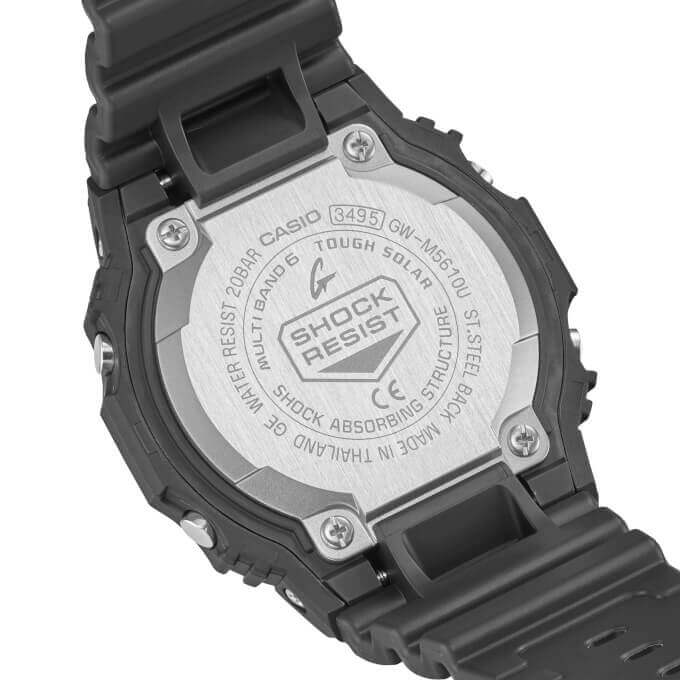 Casio America and other retailers are selling the updated GW-M5610U-1 under the GWM5610-1 name.
It's been known for a while that major retailers like Amazon and Walmart have been selling the updated G-Shock GW-M5610U-1 under their GWM5610-1 product pages. We assumed the same was happening at the Casio America website but didn't have confirmation until now. We specifically asked Casio's customer support about this and were told that "the GW-M5610-1 is no longer available but the GW-M5610U-1 is," and that they are in the process of updating the product photos to show the GW-M5610U on the GWM5610-1 page. The GWM5610-1 listing at Casio America shows the specifications of the GW-M5610U with a price of $150. The GW-M5610-1 was known to be discontinued and replaced by the GW-M5610U-1 in Japan and Europe, but the situation in America was less clear, as retailers continued to use the GWM5610-1 name. (It's possible that some retailers may still be selling the older GWM5610-1.)
The GW-M5610U-1 offers several enhancements over the older model, including an LED light with adjustable afterglow, current time display in stopwatch and timer, timer settable in seconds, adjustable date format and day of week language, quick return to timekeeping mode, home city and world time city swap, 5 world times, and 2 additional time zones.
G-Shock GWM5610-1 at Casio.com