Legendary boxing brand Everlast is teaming up with Casio to release the limited edition G-Shock GBA-800EL-4A. This custom version of the Bluetooth-connected step-tracking G-SQUAD watch features the boxing brand's traditional glove colors of red, white, and black. An Everlast logo appears on the dial, lower band, and the stainless steel case back. The slogan "Choice of Champions" appears in red on the LCD display when the LED light is activated. The watch comes in exclusive co-branded packaging including a red and white tin case.
The GBA-800 is an appropriate base model for this sports-based collaboration as it has special fitness features like a pedometer with daily step tracking, interval training timers (with up to 5 individual timers repeatable up to 20 times), and a stopwatch with up to 10 target times and a 200 lap record memory. Step tracking data is automatically or manually sent to the smartphone app which displays steps taken, calories burned, and a daily-weekly-monthly step count graph broken down by five metabolic equivalent (MET) levels. Using the smartphone's GPS, the app can also display precise map locations of where the steps were taken along with the calories burned and MET levels. The Bluetooth mobile link also provides functions such as automatic time adjustment, world time for approximately 300 cities, and time swapping. The GBA-800EL is a lightweight and mid-size G-Shock that is suitable for training and sports.
Everlast was founded in 1910 in New York City and has sponsored some of the most famous and decorated boxers in history including Jack Dempsey, Roberto Duran, Joe Frazier, Marvin Hagler, Larry Holmes, Sugar Ray Leonard, and Muhammad Ali. Everlast now also produces and licenses MMA and fitness equipment and currently sponsors interim UFC lightweight champion Dustin Poirier and WBC heavyweight champion Deontay Wilder.
The Everlast x G-Shock GBA-800EL-4A will be released in June 2019 in Japan with a retail price of 19,500 JPY plus tax. No word yet on a worldwide release but it seems very likely as these promotional photos appear to be produced by Casio (which is usually not the case with Japan-only collaborations).
Update: Casio officially announced the GBA-800EL for Asia. The GBA-800EL-4AJR is a June 2019 release in Japan and the GBA-800EL-4A is also expected for the rest of Asia.
Update 2: Casio America announced the GBA800EL-4A for a July 2019 release with a list price of $160 USD.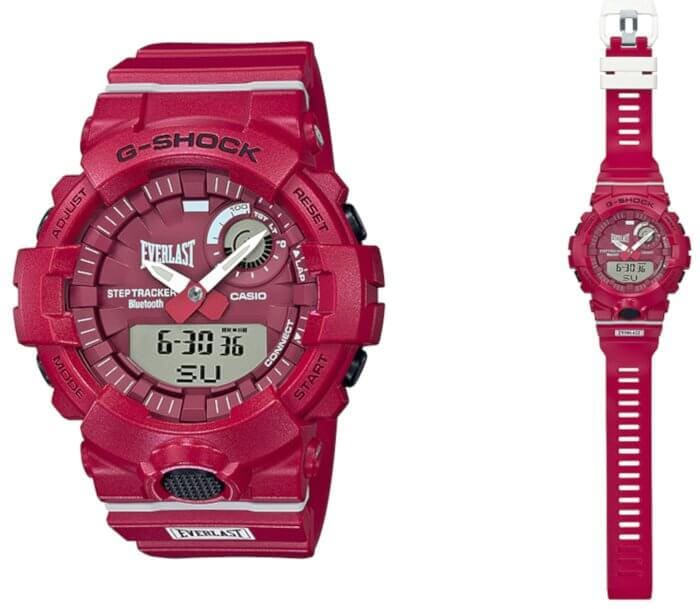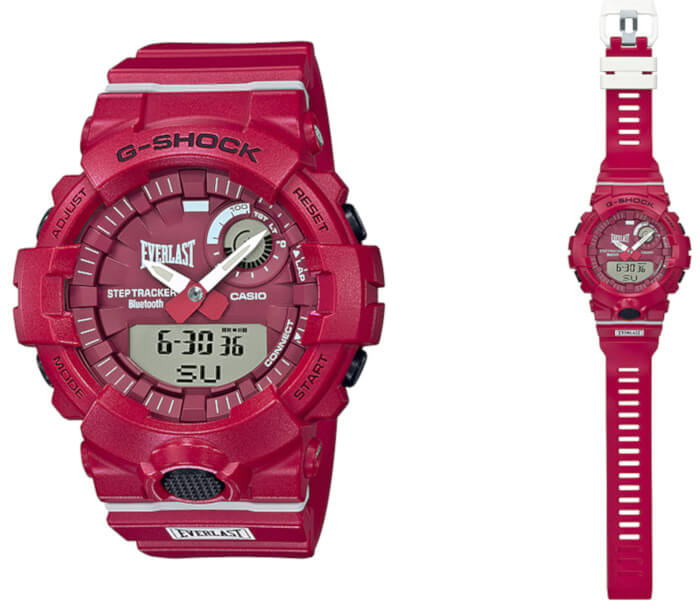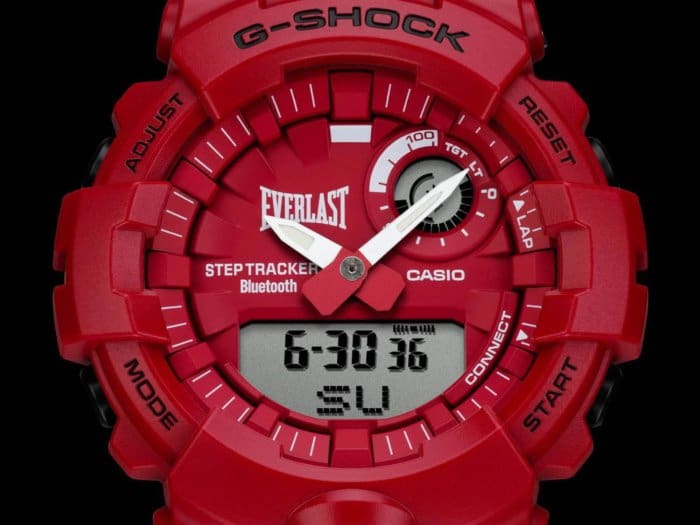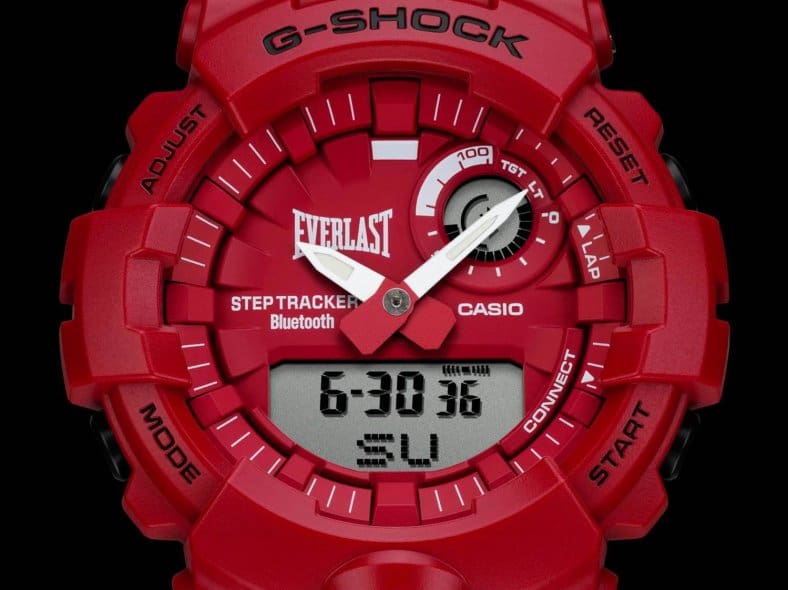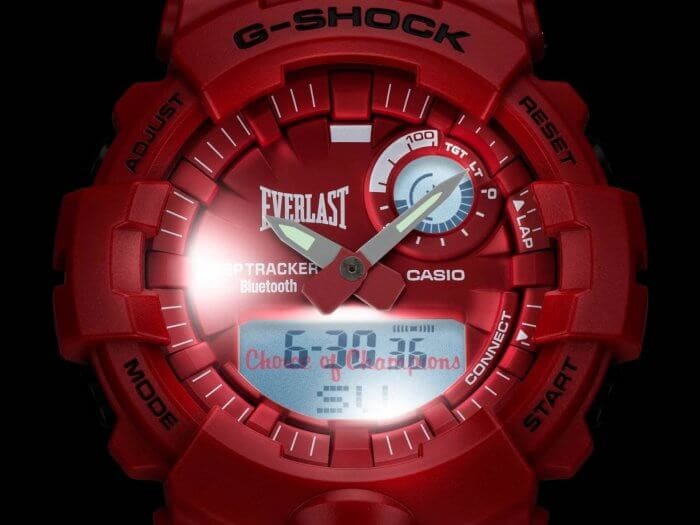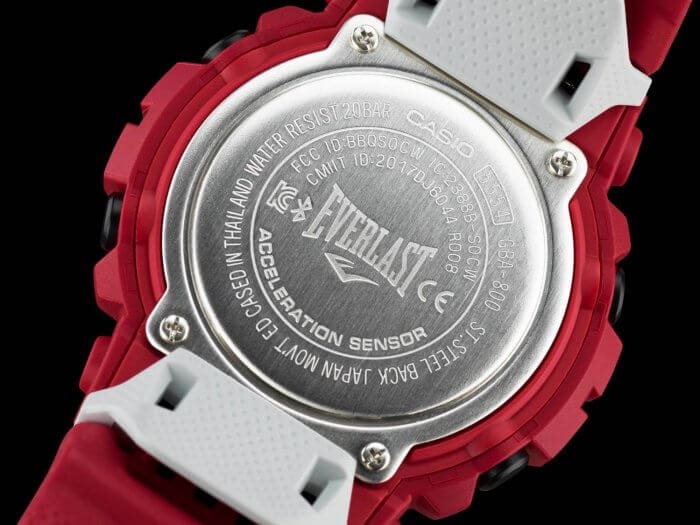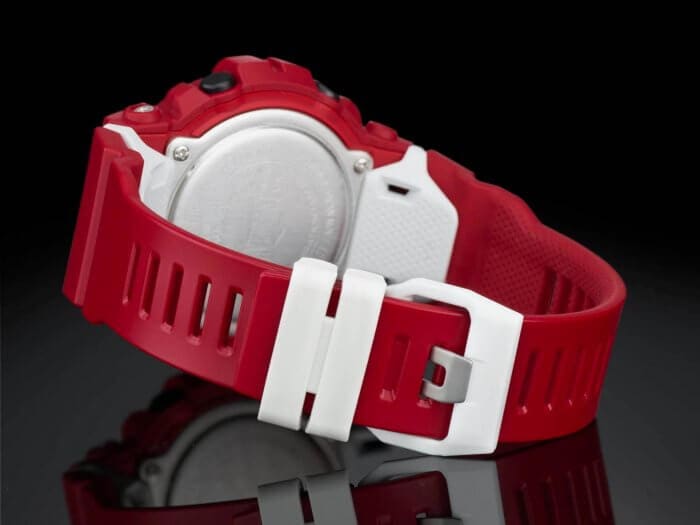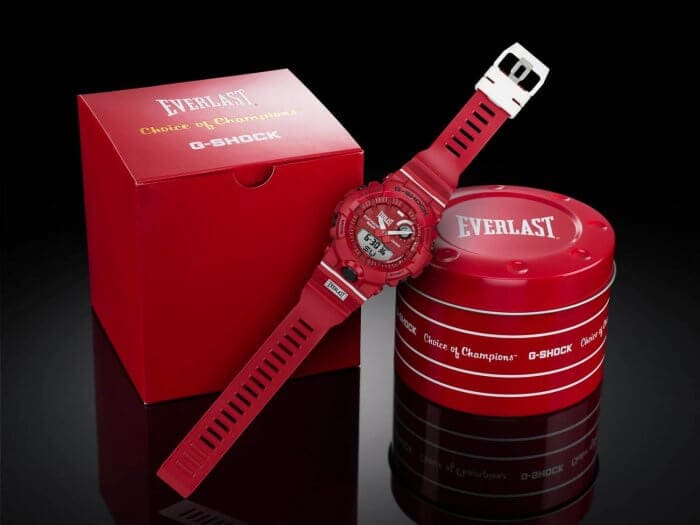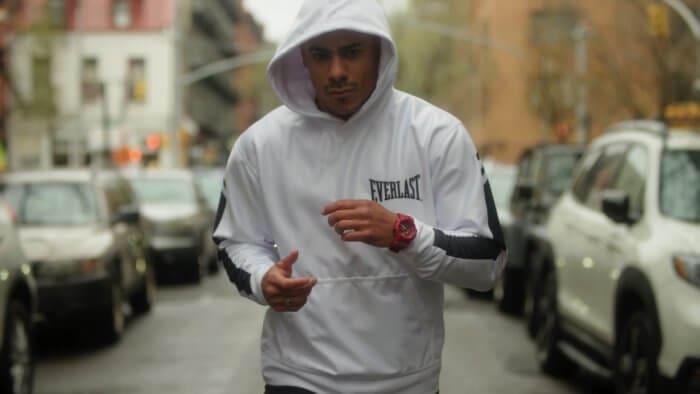 Everlast x G-SHOCK G-SQUAD Collaboration Promo Video:
Photos via fashion-press.net and Kevin Dizon