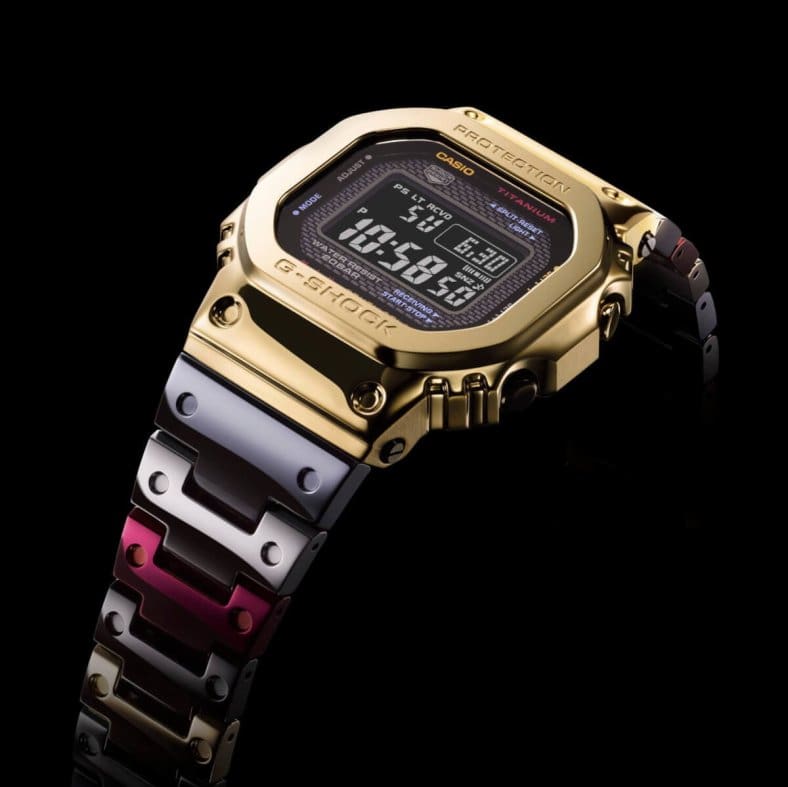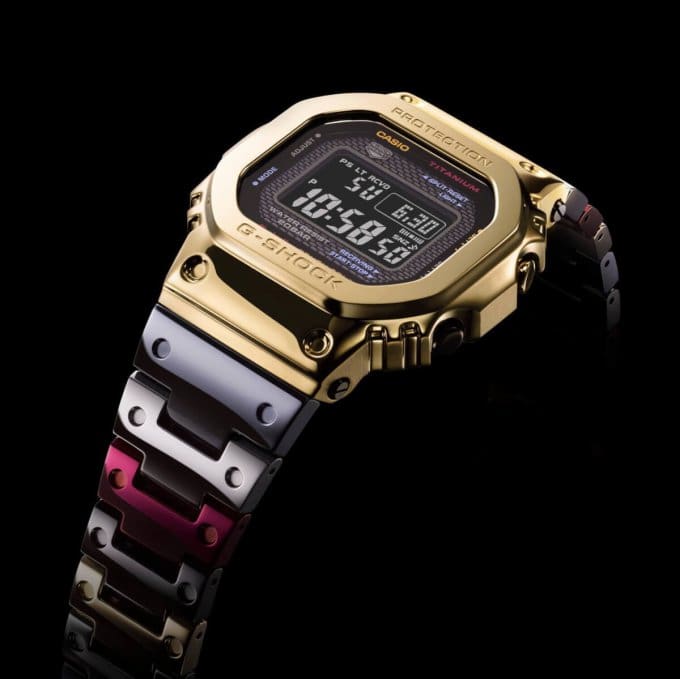 G-Shock is releasing the full metal GMW-B5000TR-9 in April 2021, featuring the titanium alloy brand TranTixxii. This all-new titanium alloy is the result of a six-year development with Nippon Steel Corporation. The alloy is twice as hard as pure titanium and offers the same lightweight, anticorrosive, and hypoallergenic properties. The hardness of this alloy also allows for a mirror finish comparable to stainless steel to be applied, and this is the first titanium G-Shock with a mirror finish.
This is also the first GMW-B5000 model with a multicolor ion plating. The titanium case has a gold IP, and the titanium band segments are ion-plated in various colors like red, light gray, dark gray, and gold. The watch also has multicolor labels on the face.
Internally, the GMW-B5000TR has the same features as other GMW-B5000 models such as Tough Solar power, Multi-Band 6 automatic radio-sync time adjustment, and Bluetooth smartphone link. The watch weighs 104 grams, which is slightly lighter than the 110 grams of the previous titanium models and significantly lighter than the 167 grams of full stainless steel GMW-B5000 models.
In Japan, the GMW-B5000TR-9 will be released on April 23, 2021, with a price of 175,000 JPY plus tax. The GMW-B5000TR-9 was also announced for the Asia region. An exclusive multicolor case is included.
Update: Casio America is releasing the GMWB5000TR-9 in May for $1,700.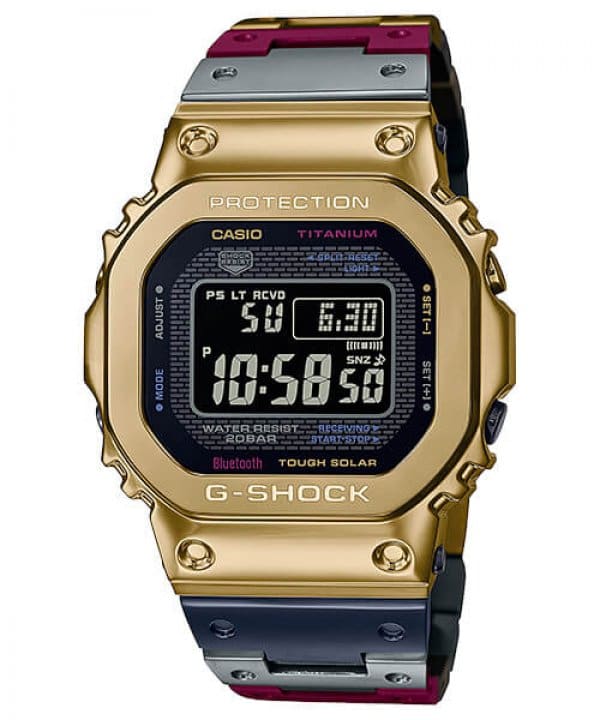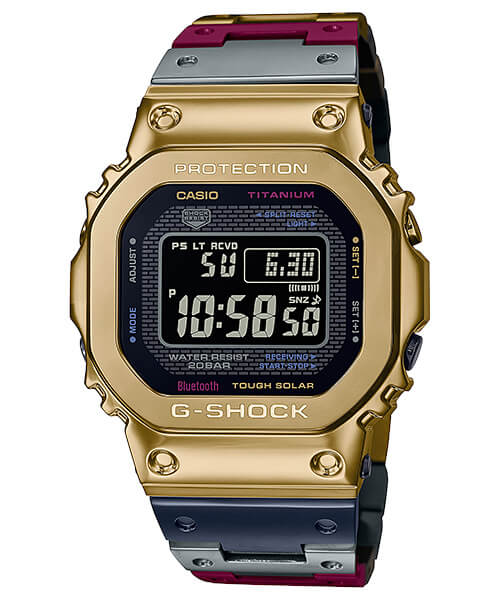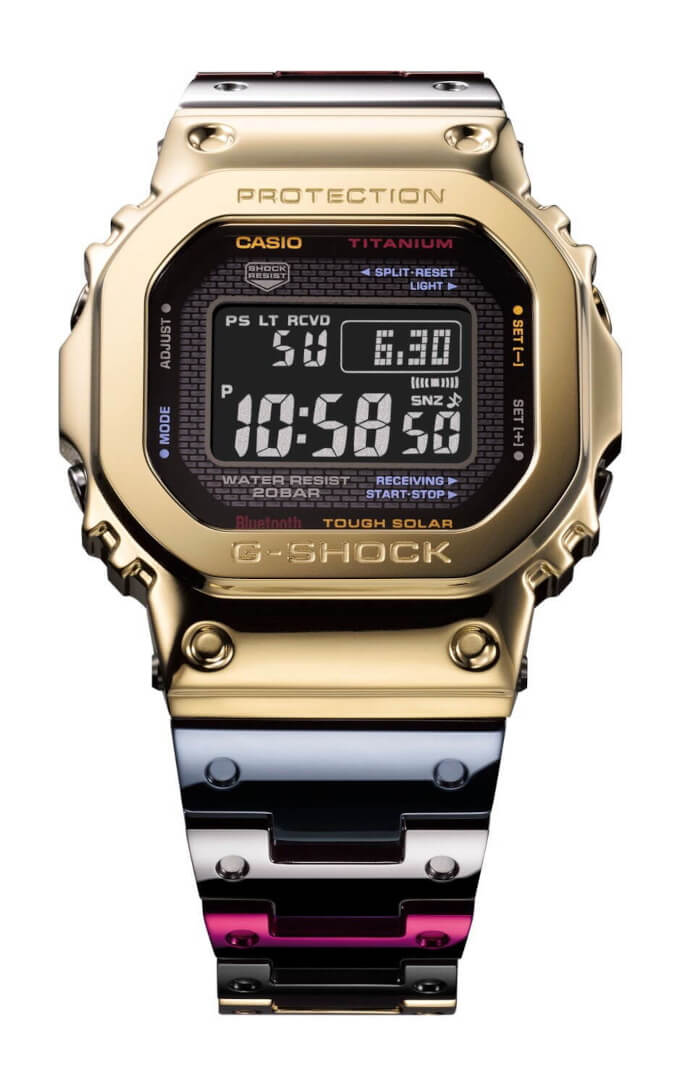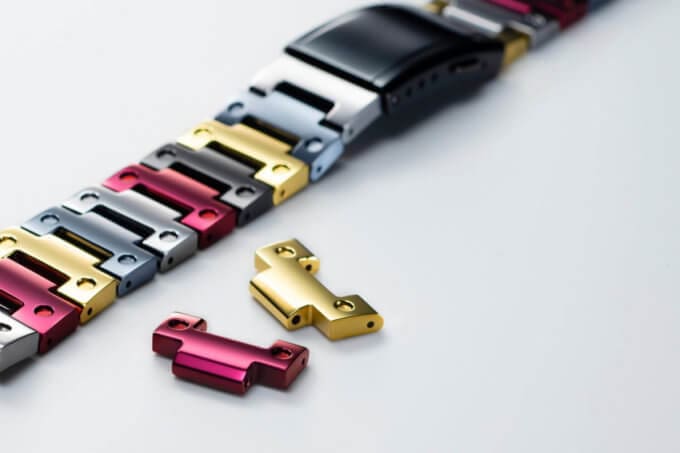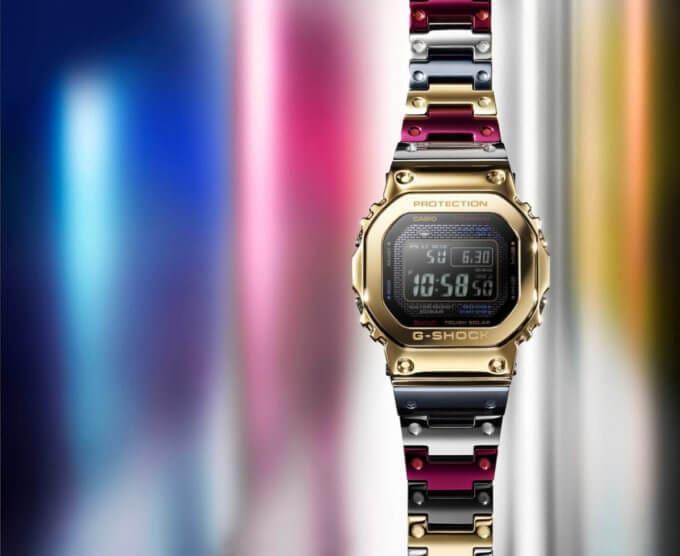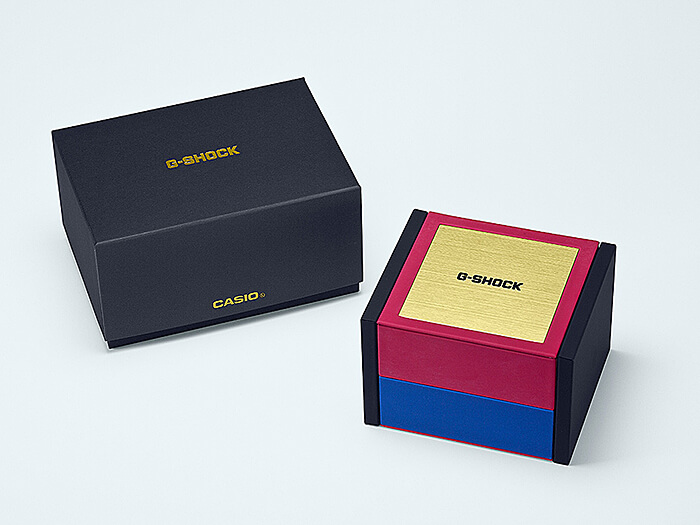 G-Shock GMW-B5000TR Promo Video: