The gray G-Shock GA2100CA-8A featuring a subtle camouflage pattern on the dial is currently available for $49.99 at the BrandsMart USA website (link below). That is nearly 50% off the MSRP of $99. (You need to put the item in your shopping cart to see the price, unless you are a member. Shipping is available to the continental U.S. only.)
This model was recently on sale at casio.com/us for $79.20 and is now sold out there. According to G-Shock Japan, this model has ended production. It is still available from many other American retailers, but this might be the last chance to get it from an authorized dealer at a price like this.
We contacted BrandsMart USA support and were told that they are an authorized reseller with watches covered by a Casio warranty, despite not appearing in the Casio store locator.
GA2100CA-8A at brandsmartusa.com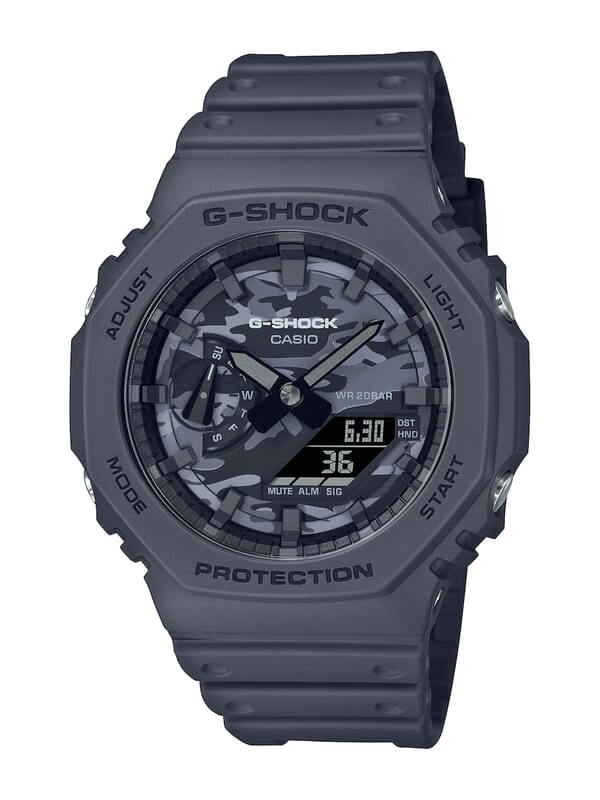 Thanks to Isaac for the tip.