Casio is introducing the all-new Pro Trek PRW-50 series in June 2019. The PRW-50 is very much like the PRW-60 that was released in select countries, offering the same functions (Tough Solar, Multi-Band 6, Triple Sensor) as the extra-large PRW-6100 in a smaller case designed for climbers.
The PRW-50 is the same size (50.5 x 47.2 x 13.3 millimeters) as the PRW-60 and has the same functions including 100-meter water resistance and full auto dual LED lights with the Neon Illuminator black light. Other notable features include an STN LCD display, (barometer) pressure trend information alarm, low temperature specification (-10°C/14°F), compass needle position automatic correction, and a needle retraction function when using the LCD for altitude, air pressure, and temperature measurements.
Differences from the PRW-60 are cosmetic and include numbered markers, slimmer hands, and a prominently textured bezel edge. The overall design appears to be a more conventional style. Like the PRW-60, the bands are easily removable using the quick-release slide levers.
In Japan, the debut Pro Trek PRW-50 models will have a price range of 54,000-64,000 JPY.
Update: The PRW-50Y-1A and PRW-50Y-1B are also being released throughout Asia.
Update 2: The PRW-50T-7A and PRW-50Y-1A are now being sold in North America by Amazon.com
Pro Trek PRW-50Y-1A (Japan MSRP 54,000 JPY): Black dial, black bezel, black Duro-Soft silicone band, 70 grams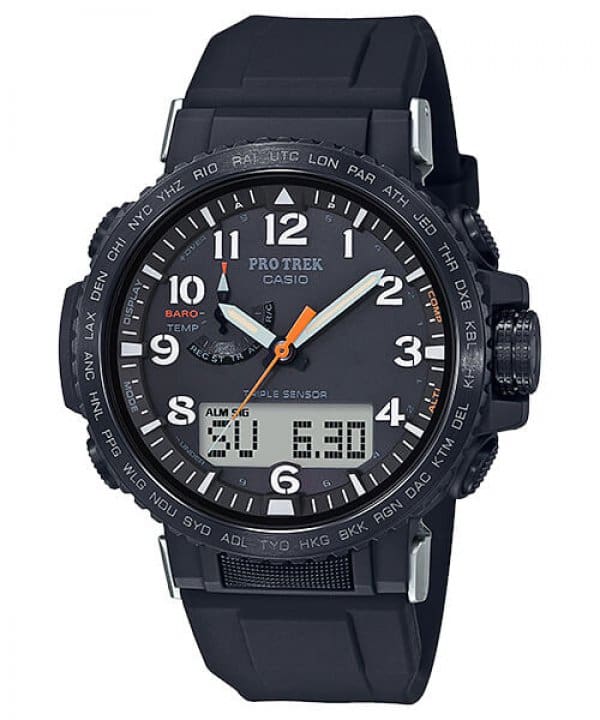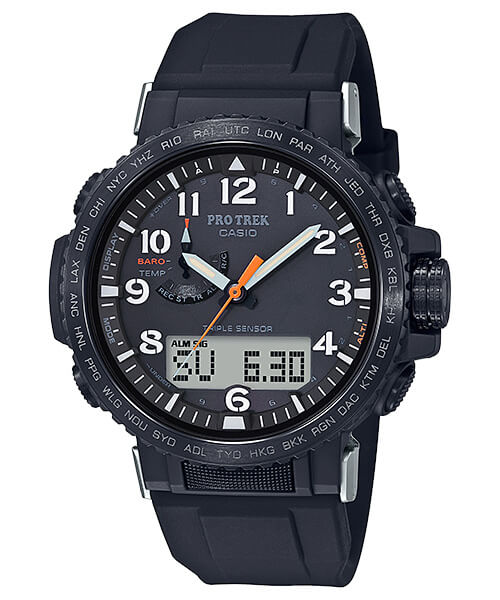 Pro Trek PRW-50Y-1B (Japan MSRP 54,000 JPY): White dial, chrome bezel, black Duro-Soft silicone band, 70 grams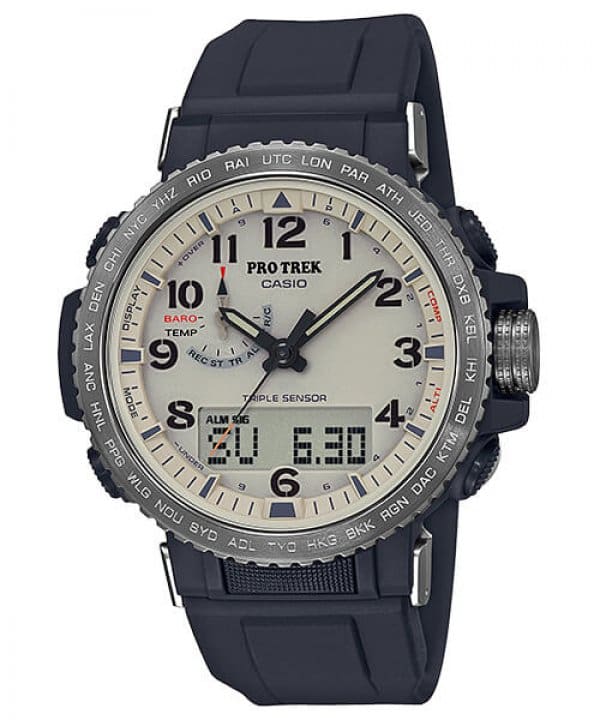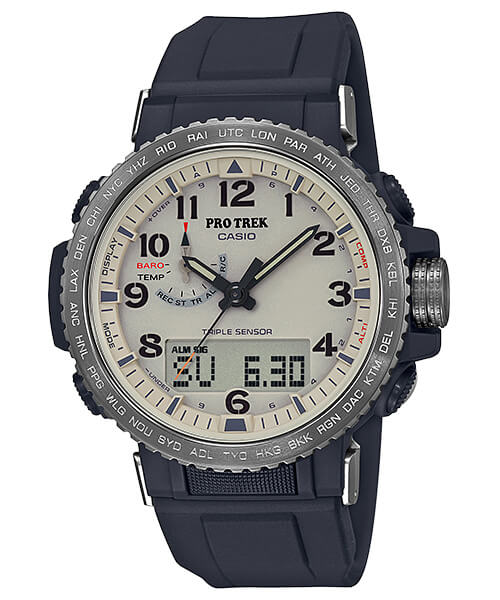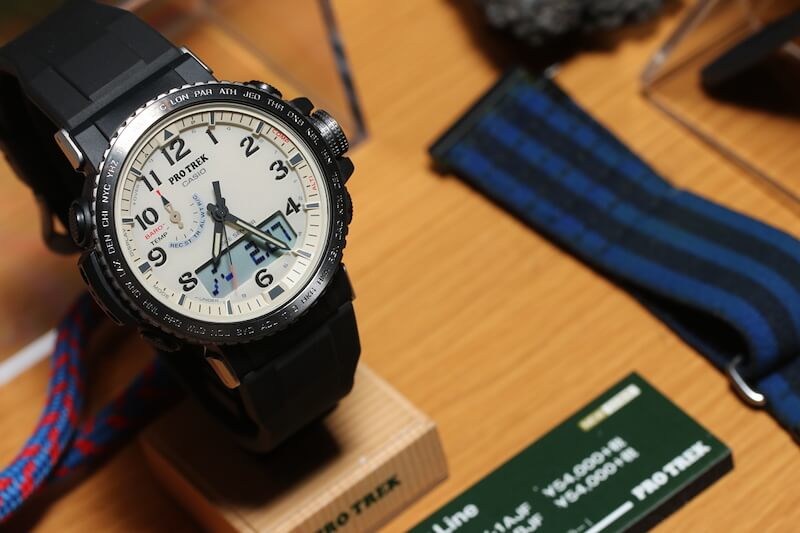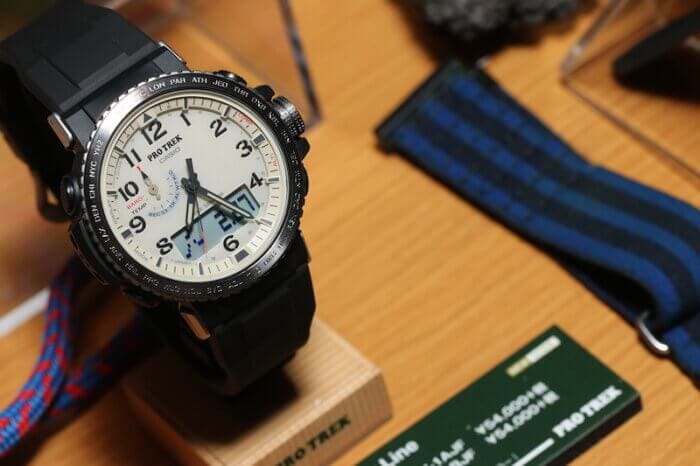 Pro Trek PRW-50T-7A (Japan MSRP 64,000 JPY): Dark gray dial, silver bezel, titanium band, 100 grams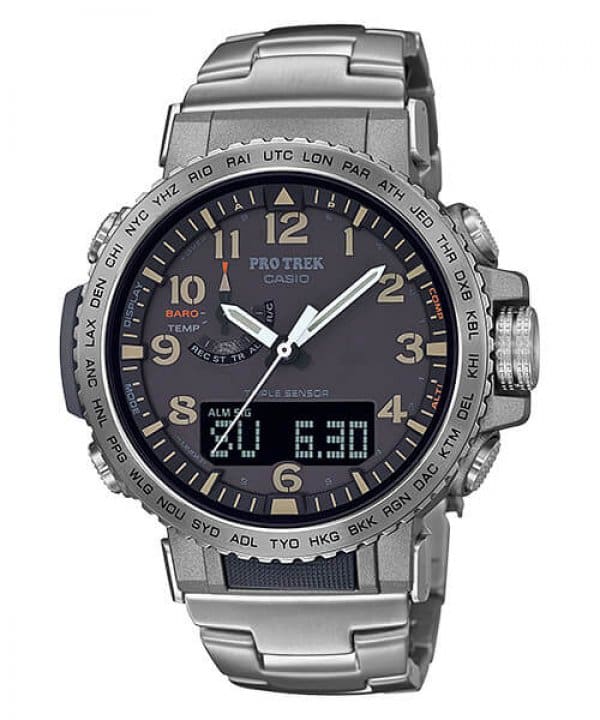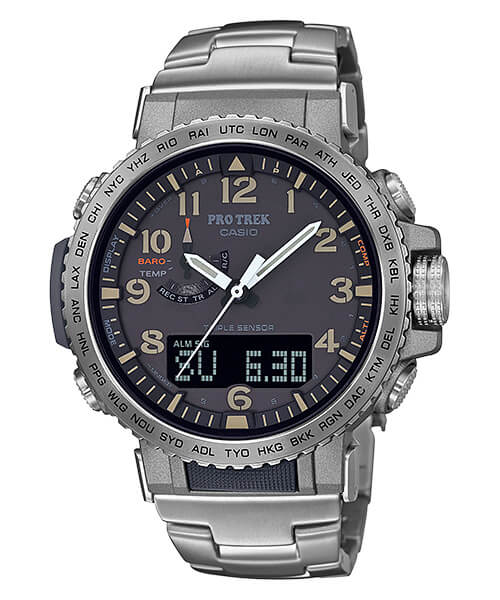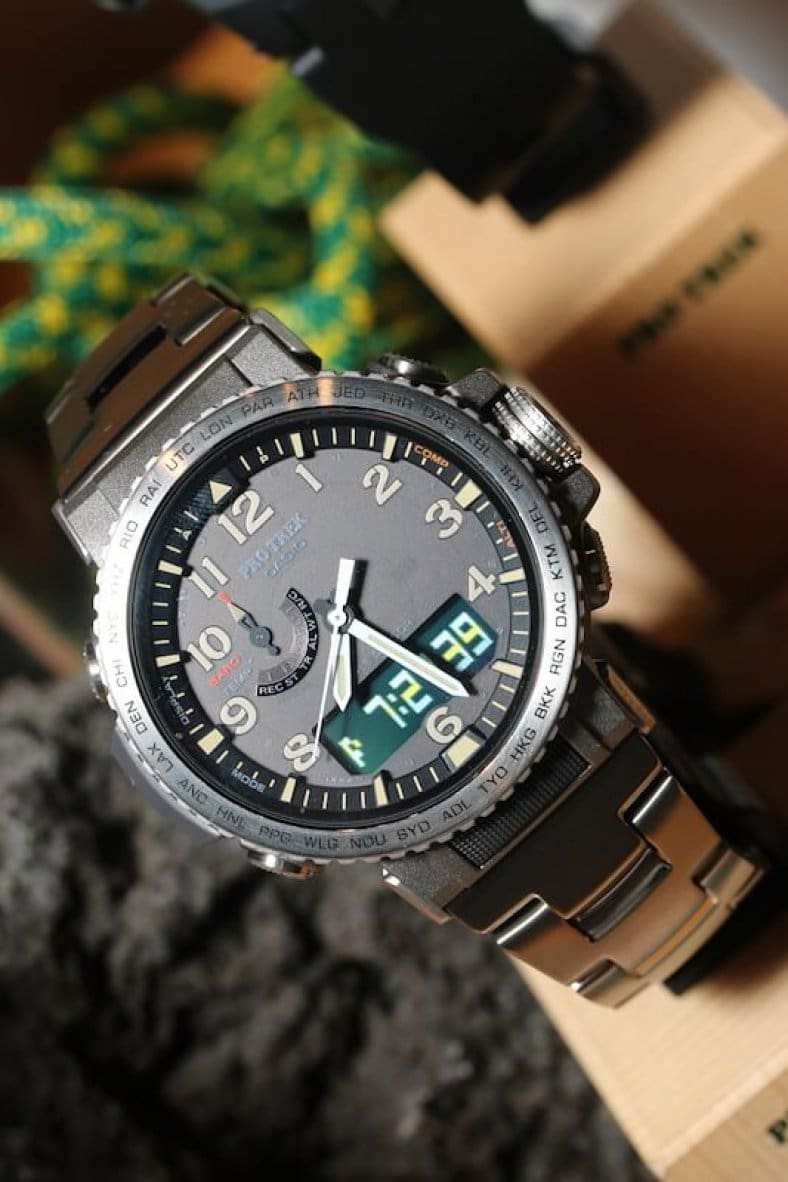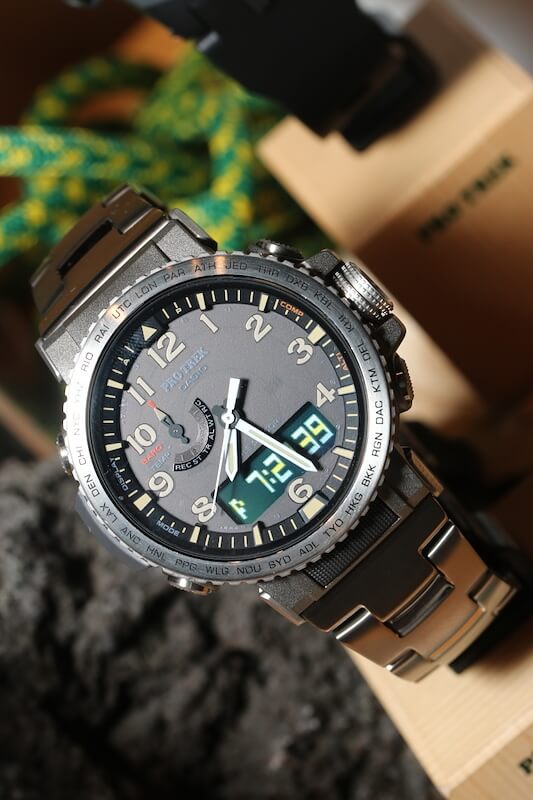 Pro Trek PRW-50YFE-2AJR (MSRP 59,000 JPY): Navy blue dial, chrome bezel, changeable black Duro-Soft silicone band and cloth field loop band to attach to equipment and clothing, 70 grams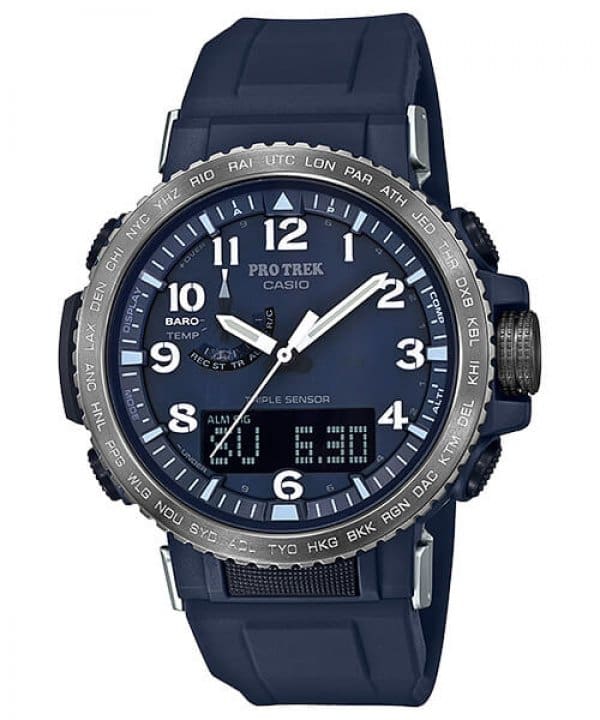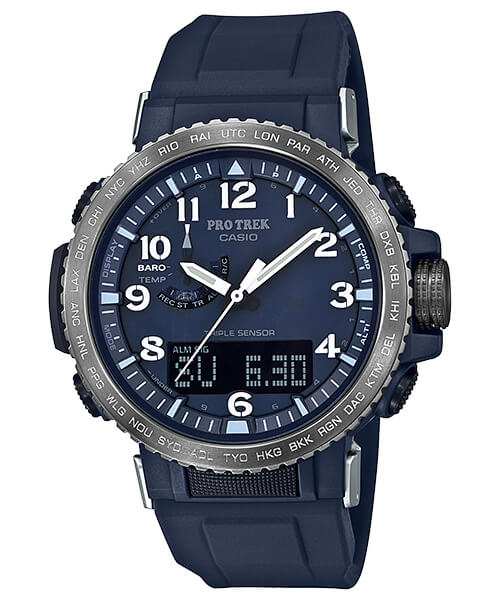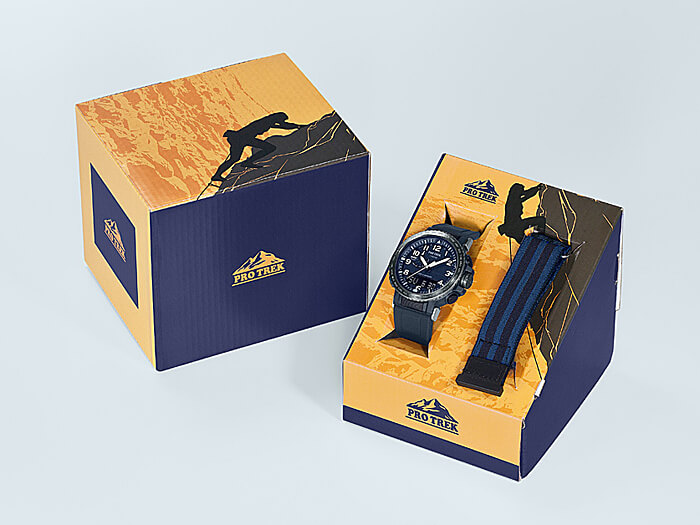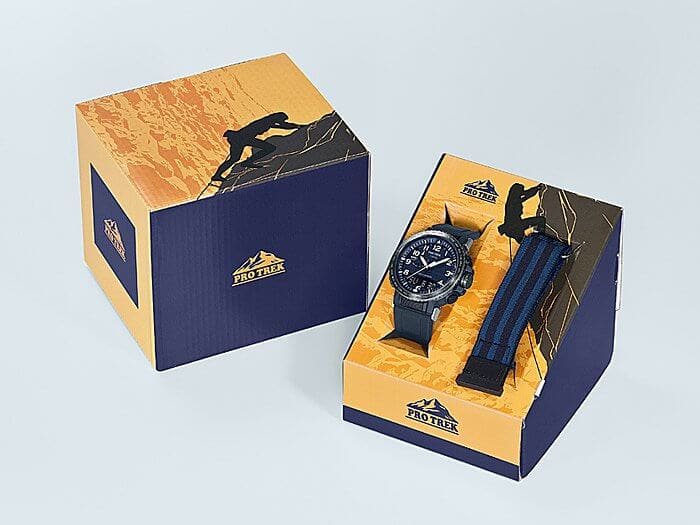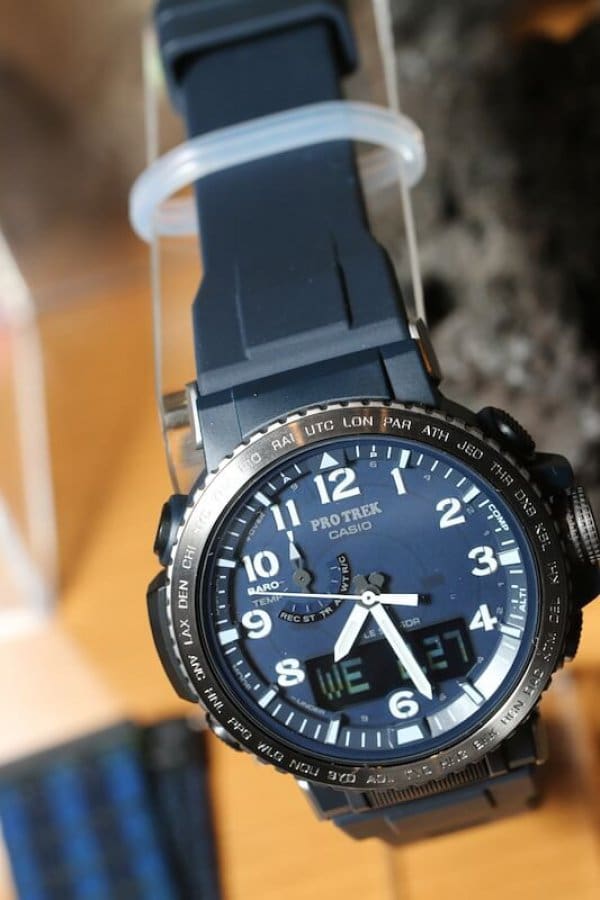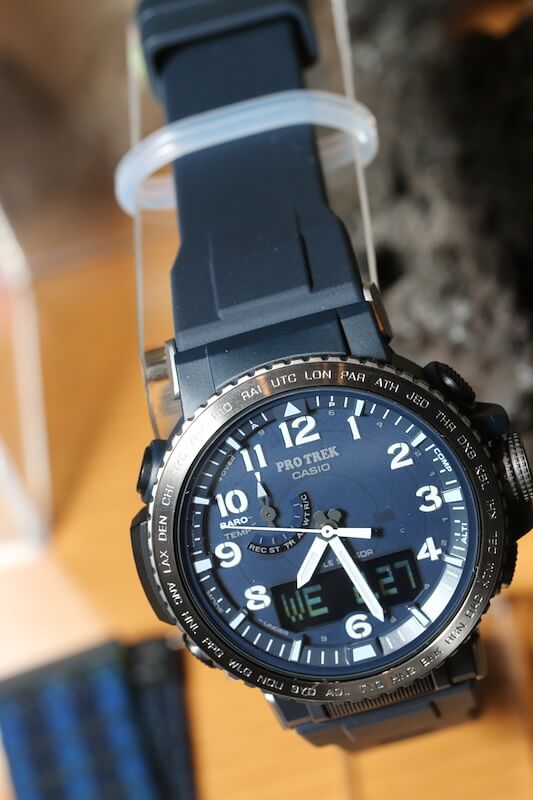 Photos via news.mynavi.jp