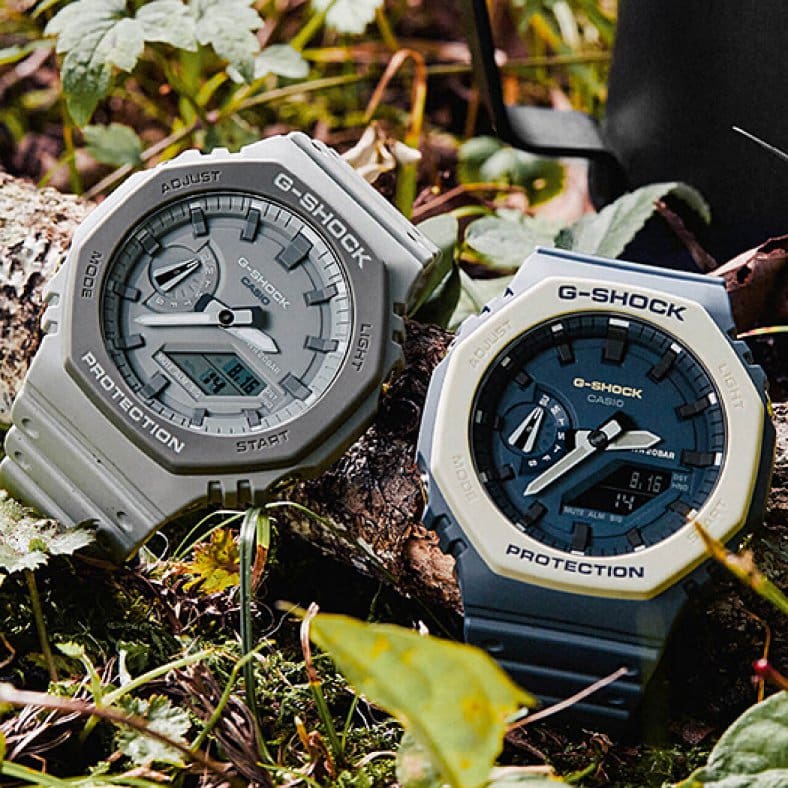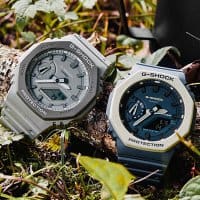 G-Shock U.S. is now selling the GA2110ET-2A and GA2110ET-8A Earth Tone Color editions ($110 each), along with the DW5600WM-5 ($110), GA700WM-5A ($110), GA2000WM-1A ($130) Utility Wavy Marble editions at the official Gshock.com site. This early availability is surprising, as the U.S. and Europe usually receive new models about a month later than Japan, but it's not completely unexpected as we approach Black Friday and Christmas. (In Japan and Asia, most of these are November 2020 releases, and the GA-2110ET-2A is scheduled for December 2020.)
Update: Reeds Jewelers is now selling the GA2110ET-2A (Reeds link) and GA2110ET-8A (Reeds link).
Considering the popularity and sold out status of past models like the GA-2100-1A1 and the GA-2110SU-3A, these new GA2110ET Earth Tone models are bound to be big sellers and will probably sell out as well. (Pre-orders for the GA-2110ET-8AJF sold out in Japan.) The GA-2110 series features a dual-molded bezel that offers a different bezel color from the body. The GA2110ET-2A has an off white bezel with a navy blue body and band. The GA2110ET-8A has a dark gray bezel with a lighter gray body and band. The GA2110ET-8A is notable for being the first GA-2100 model available in the U.S. with a standard (non-inverted) LCD display.
Update: G-Shock U.K. (g-shock.co.uk) also has the GA-2110ET-2AER (£109) for sale and the GA-2110ET-8AER (£109) listed as coming soon.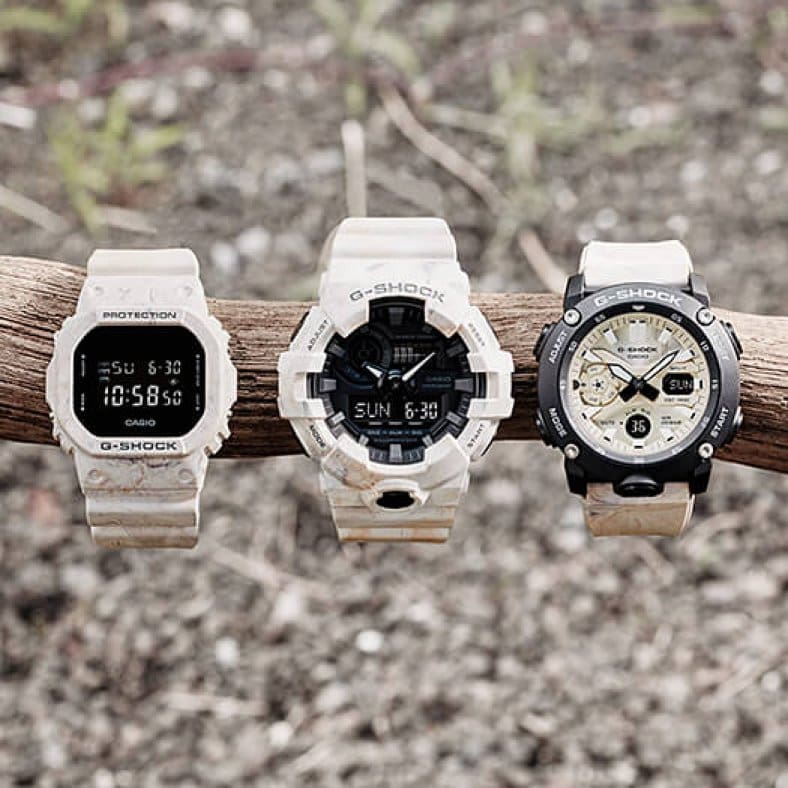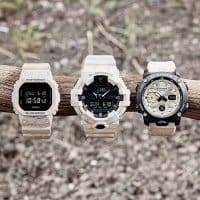 Also available are the DW5600WM-5, GA700WM-5A, GA2000WM-1A from the Utility Wavy Marble series. These watches have a mixed-molded bezel and band with a marbled look.