It's been another interesting and rewarding year for G-Shock fans, with many all-new models to choose from. Following these new releases was definitely a bright spot for us in a difficult 2020.
Here are the new G-Shock base models that made their debut in 2020.
The GMD-B800 is the all-digital counterpart to the analog-digital GMA-B800, both of which are smaller S Series versions of the GBD-800 and GBA-800. These fitness watches are equipped with a step counter and Bluetooth mobile link.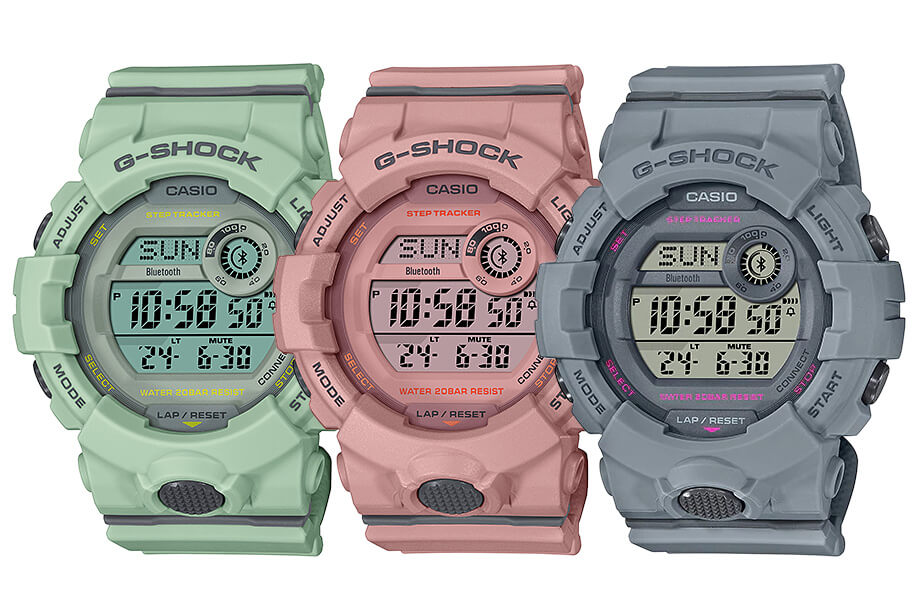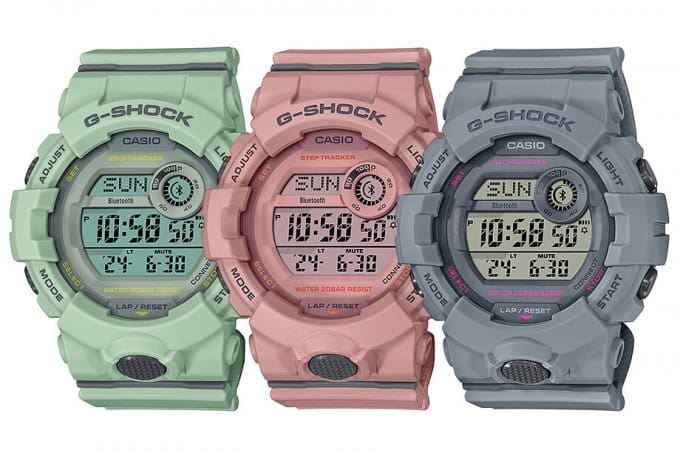 G-Shock's sister brand Baby-G released the G-MS MSG-S500, a more compact watch with a traditional full analog style and solar power. (G-MS watches are sold under G-Shock in the U.S.)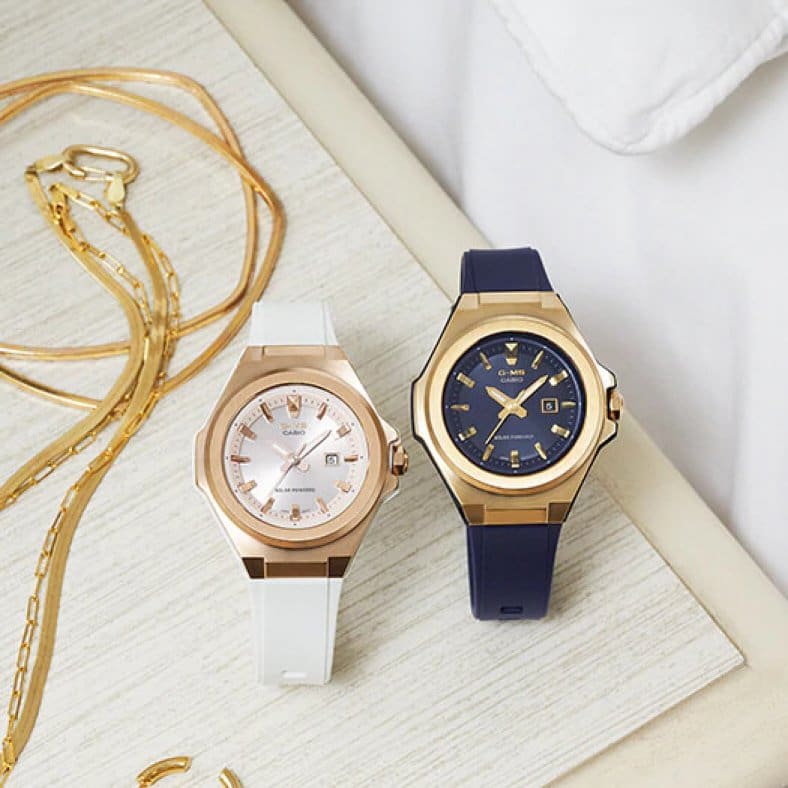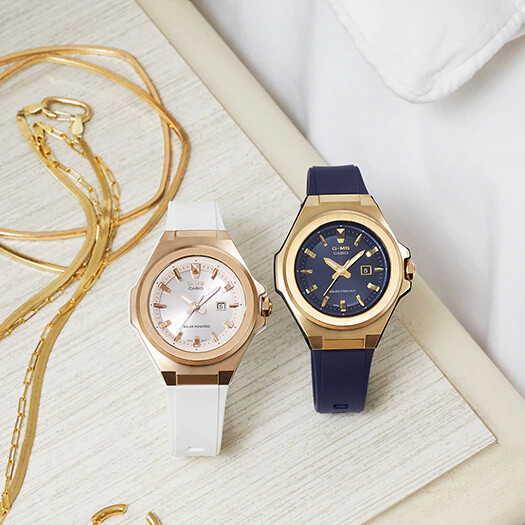 Though it's just a cosmetic upgrade, the DW-5610 features a dual molded bezel that offers different color combinations in a new and attractive style.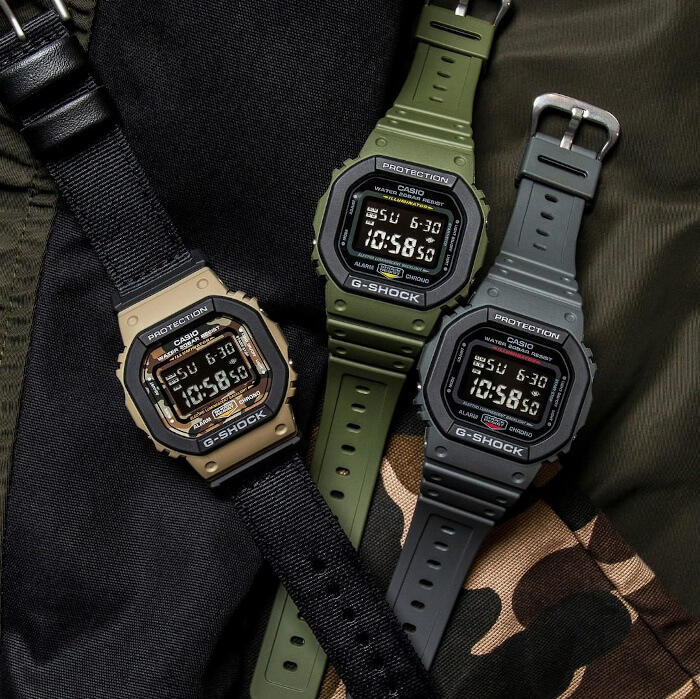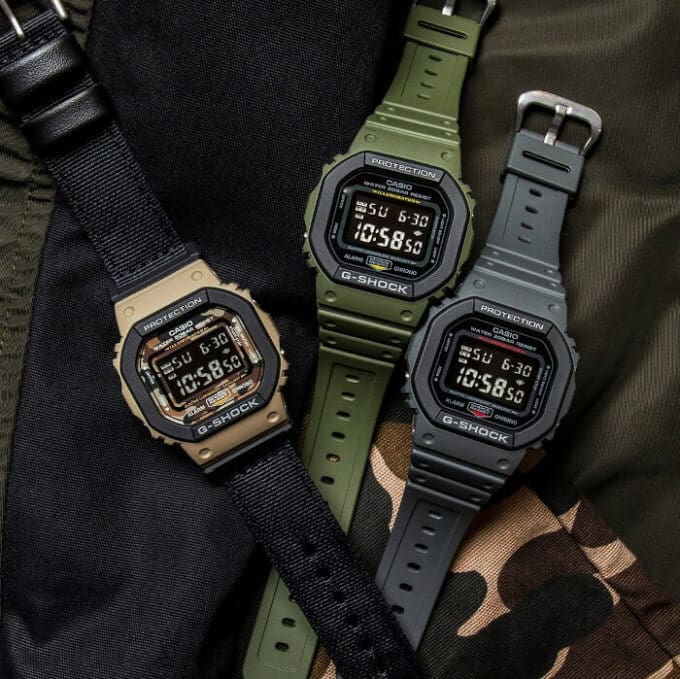 The same goes for the GA-2110. (Heads up: The new and upcoming GA-2110ET Earth Tone models will be very popular and will most likely sell out.)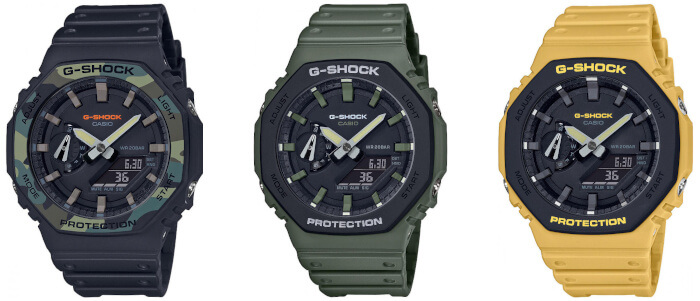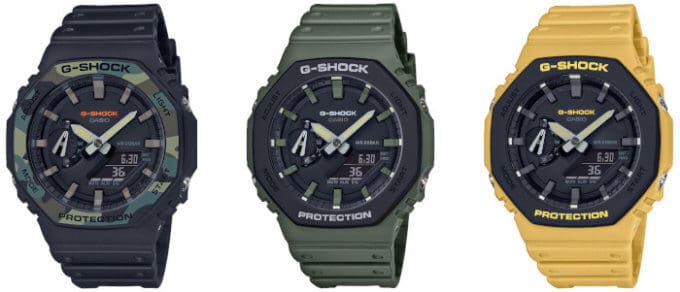 To celebrate the 25th anniversary of the iconic DW-6900, the 6900 line got the metalized stainless steel treatment with the GM-6900 series.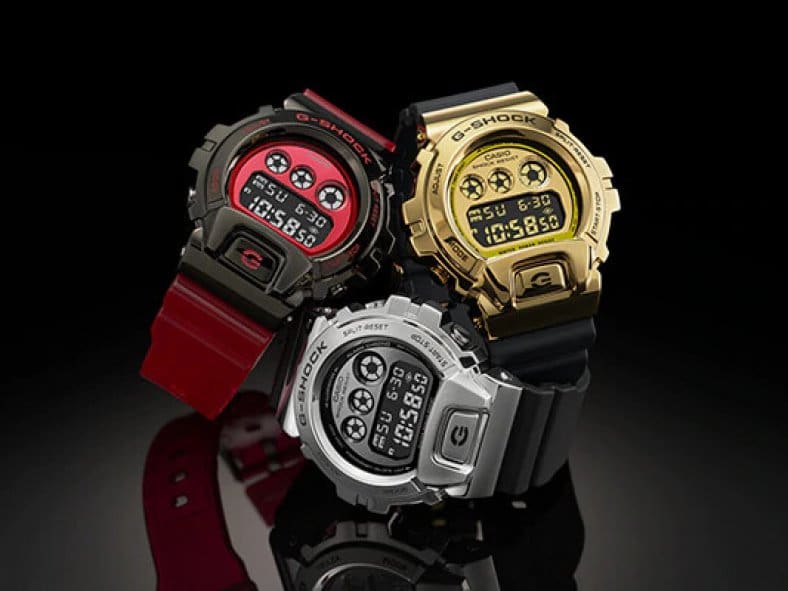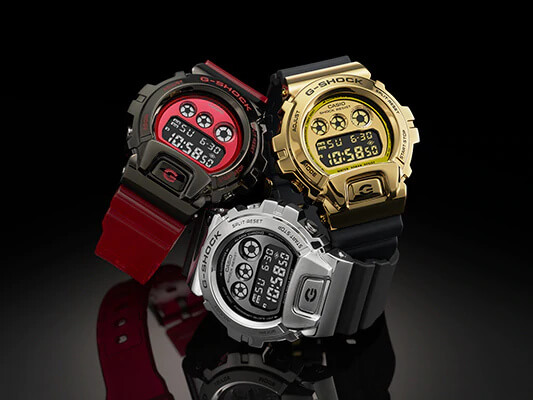 The GBD-H1000 signaled a new direction for G-Shock watches. It is a full-featured training watch for runners, featuring an optical heart rate monitor, Triple Sensor (pressure: altimeter-barometer, compass, thermometer), step counter, GPS, Bluetooth, vibration alerts, and solar charging. It is also one of the few G-Shock watches with GPS timekeeping.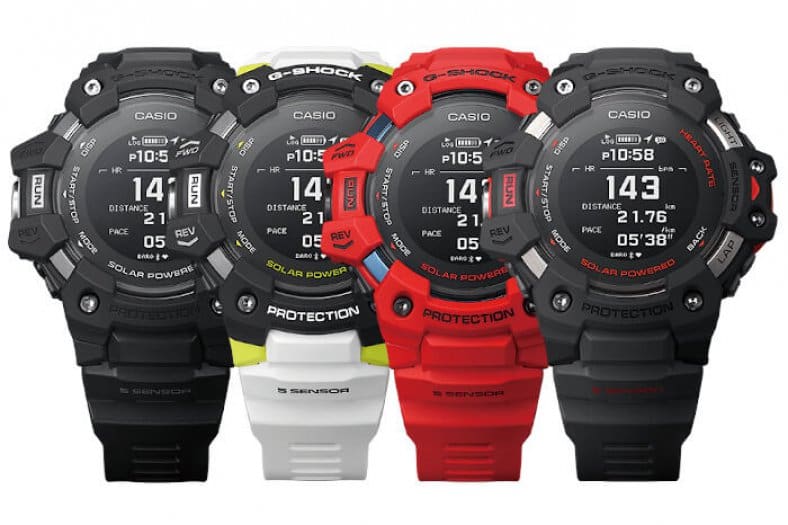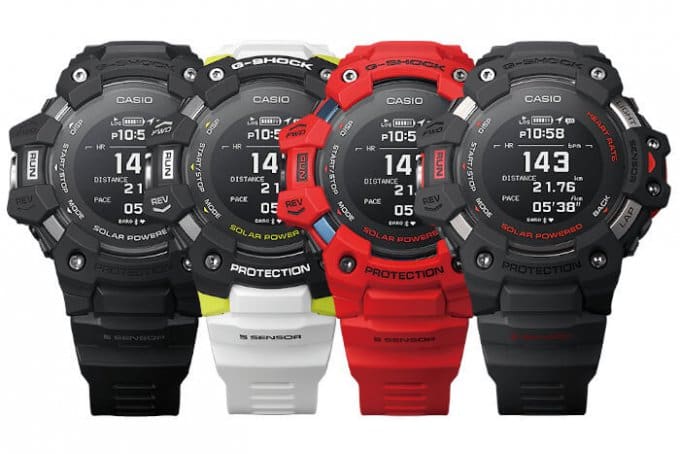 The more affordable GBD-100 shares much of the same technology as the GBD-H1000, such as the high-contrast MIP LCD display, step counter, and Bluetooth, but without the solar power (or rechargeable battery), heart rate monitor, and Triple Sensor.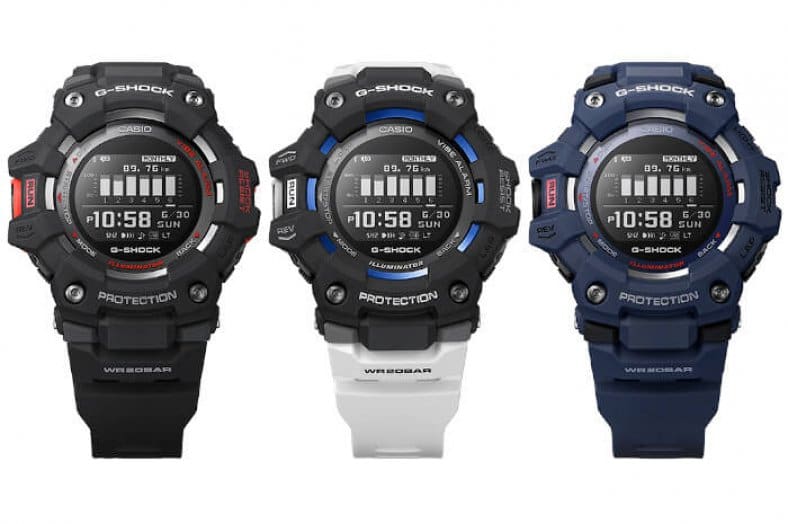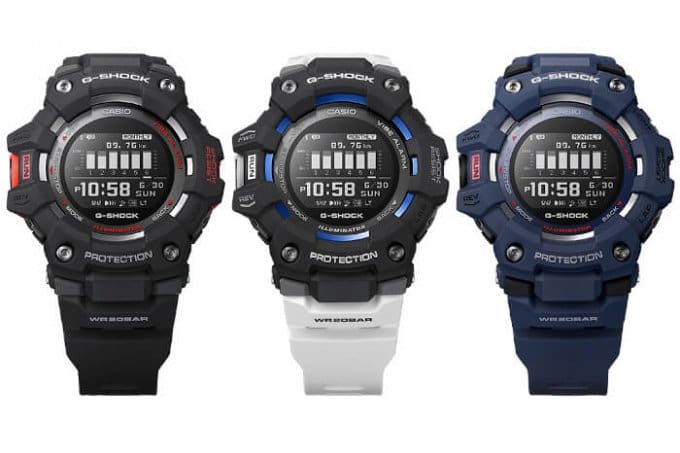 The first MRG-B2000 was launched as the MRG-B2000SH-5A Shougeki-Maru Edition, inspired by a custom made samurai helmet and featuring a titanium case with a deep-hardening treatment and AIP (arc ion plating). This luxury G-Shock watch can be yours for the tidy sum of $8,000.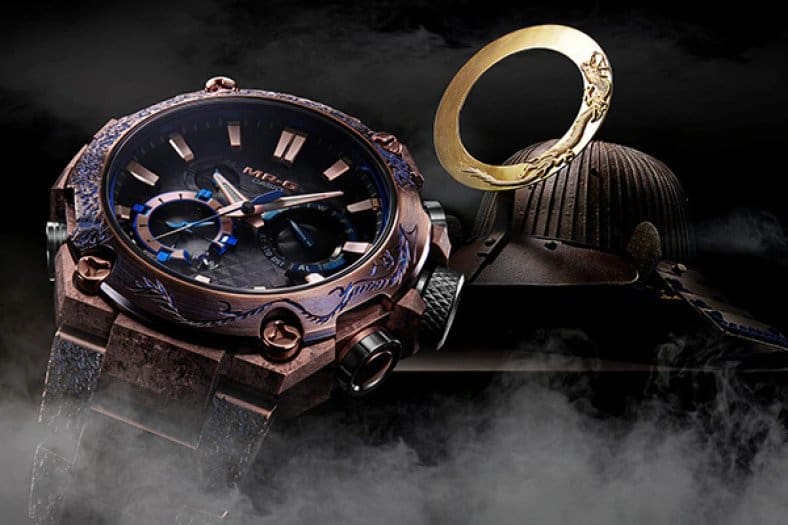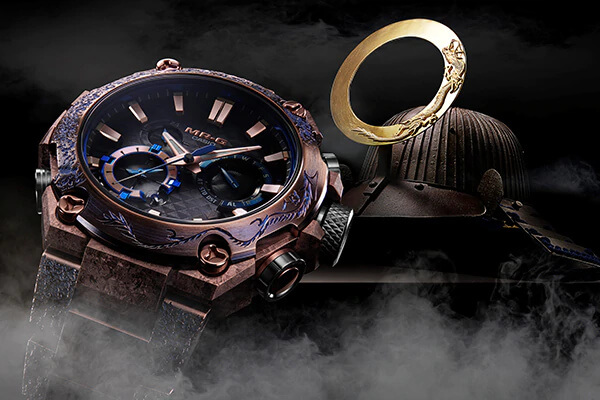 The GST-B300 returns to a more rugged style and is the first G-STEEL model with a front light button.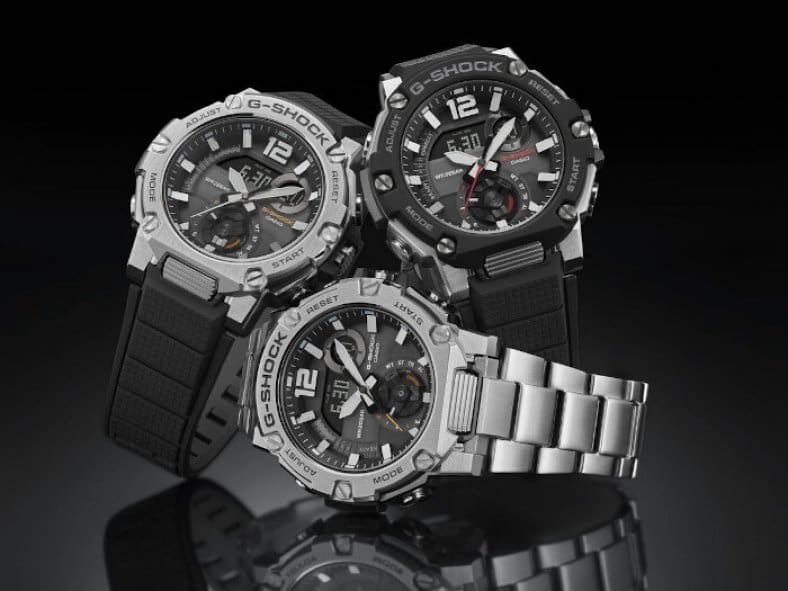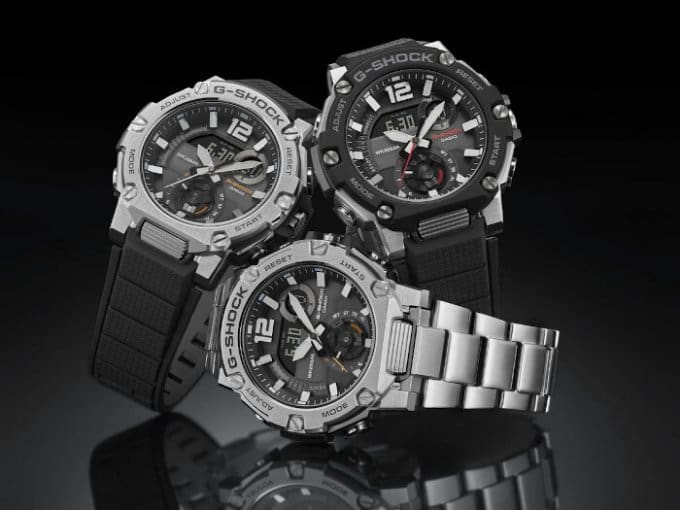 The long-running Frogman diving line got a major overhaul with a full analog display and carbon monocoque case in the GWF-A1000.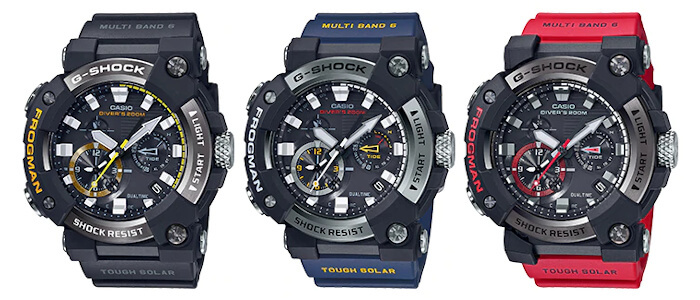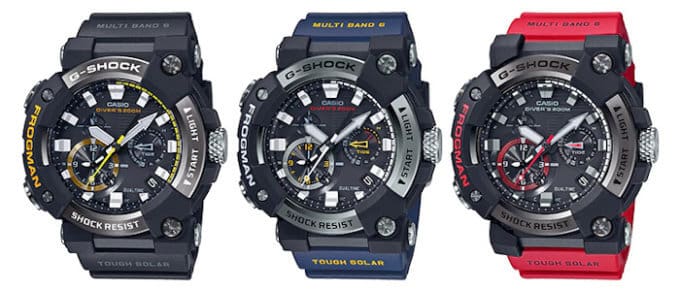 The G-LIDE GBX-100 offers a versatile MIP LCD display, advanced tide graphs and moon data, step counter, vibration alerts, and Bluetooth smartphone link. All this in squarish case with a front light button.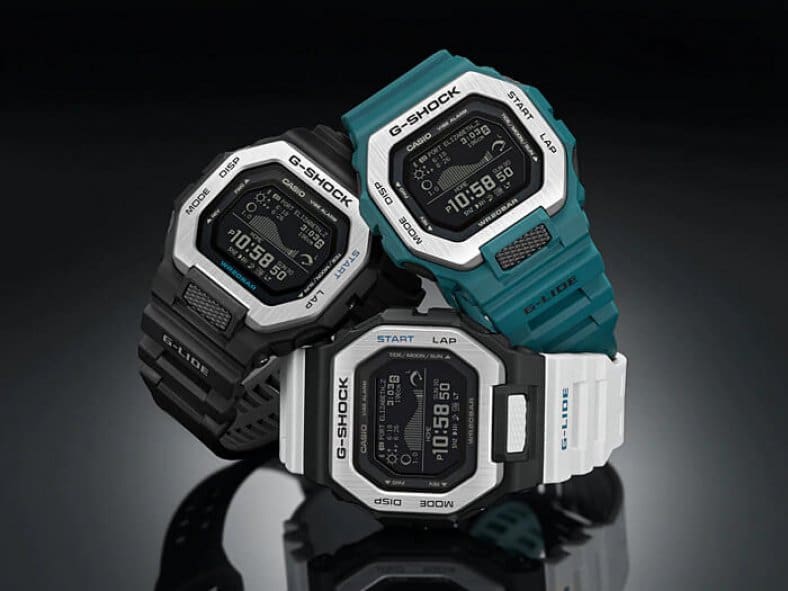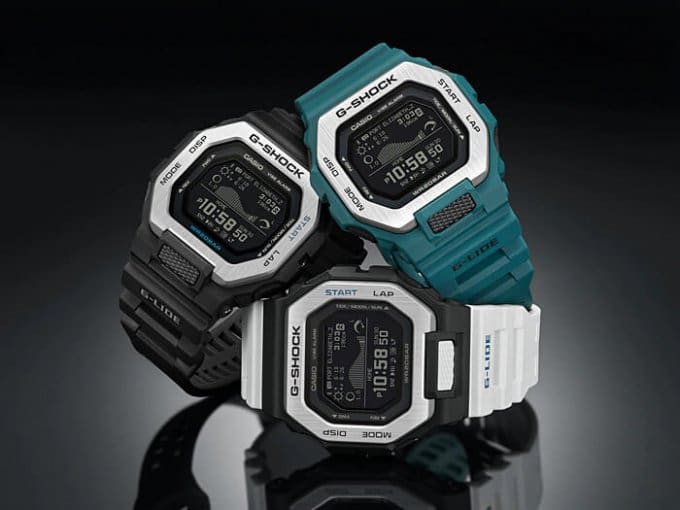 The GA-900 offers a new ultra-rugged industrial style and the best battery life (approximately 7 years) for a non-solar analog-digital G-Shock watch.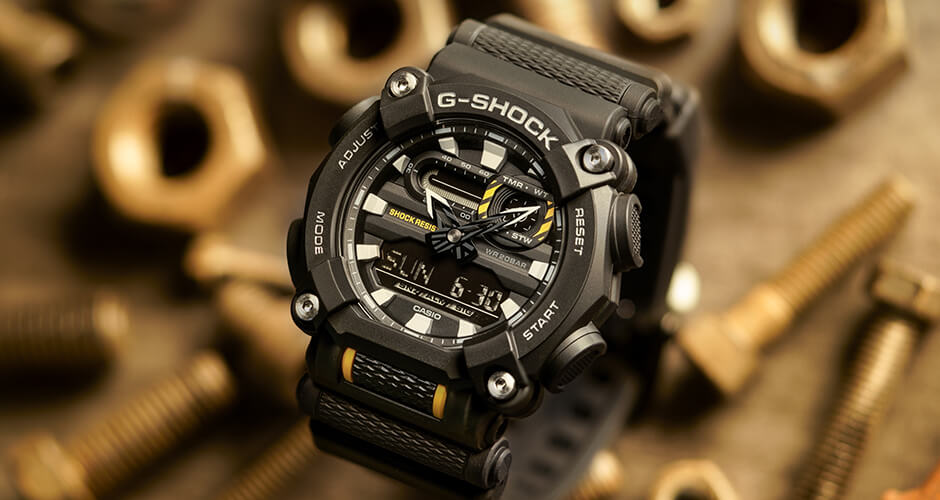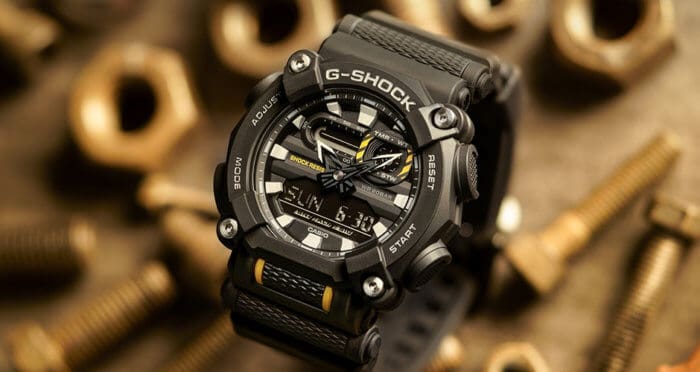 The bestselling GA-110 series also got the metal treatment with the GM-110 series.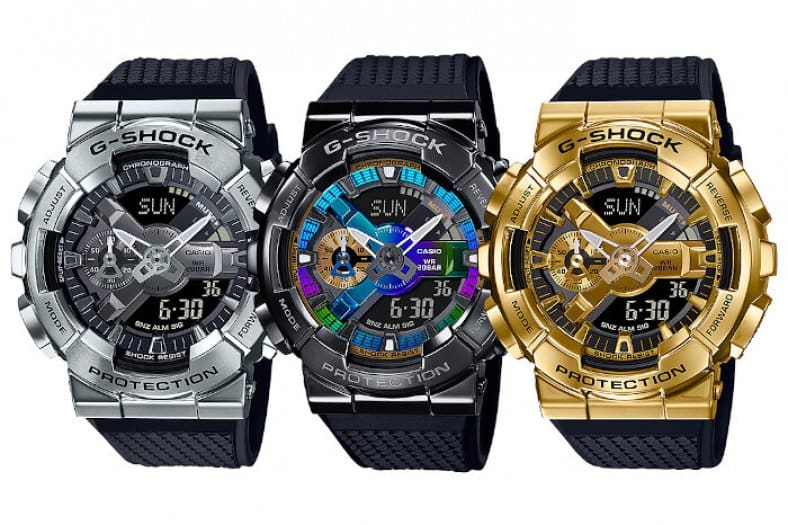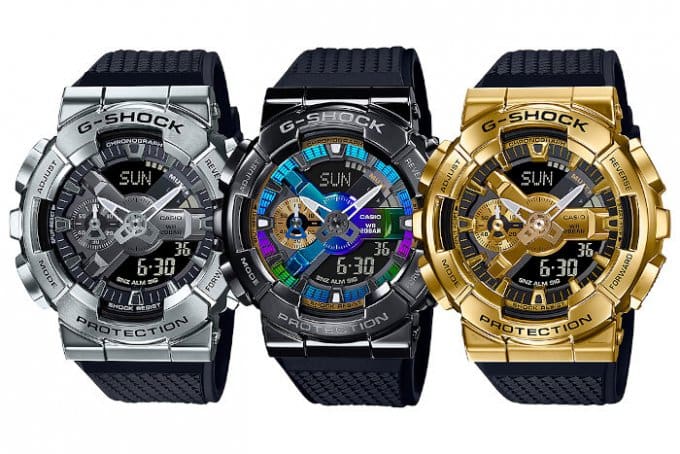 The GR-B200 is a new Gravitymaster aviation model, featuring a Quad Sensor (Triple Sensor plus step counter), carbon fiber bezel, and Bluetooth.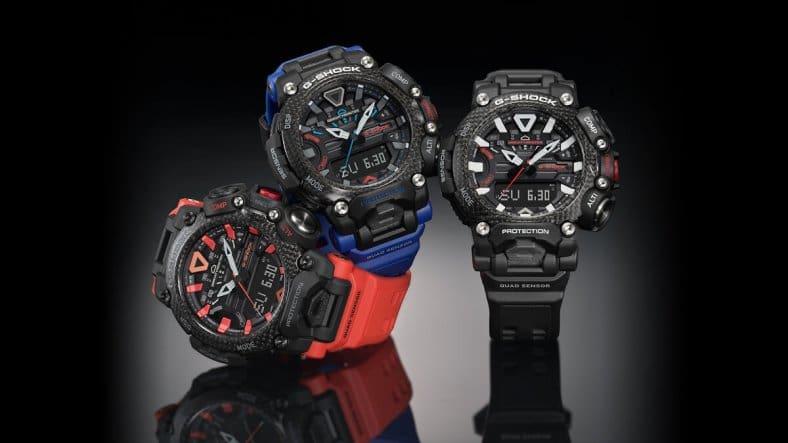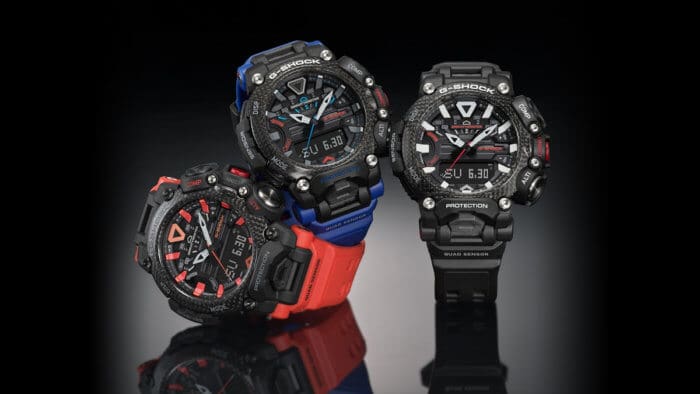 The MTG-B2000 with Triple G Resist features a 12-sided bezel, carbon monocoque case, and a more metallic exterior compared to previous MT-G models. At around $1,000, it is a luxury G-Shock within reach.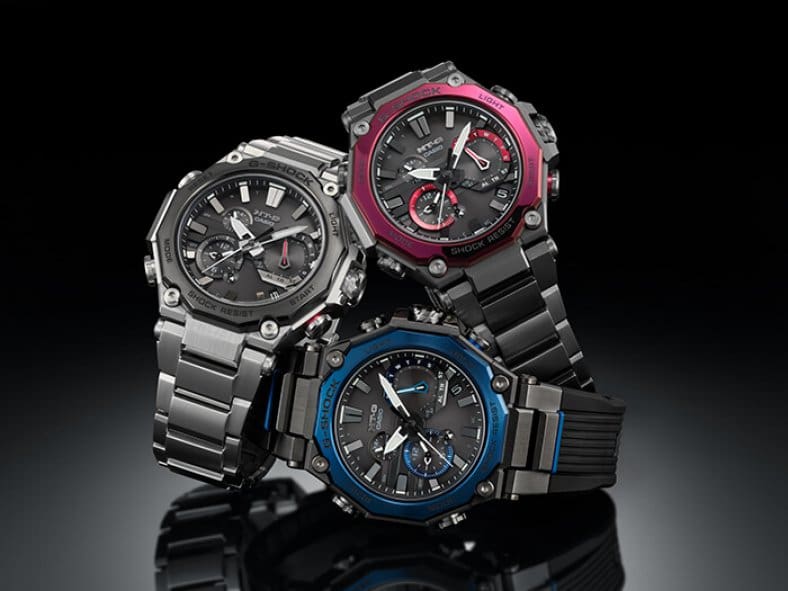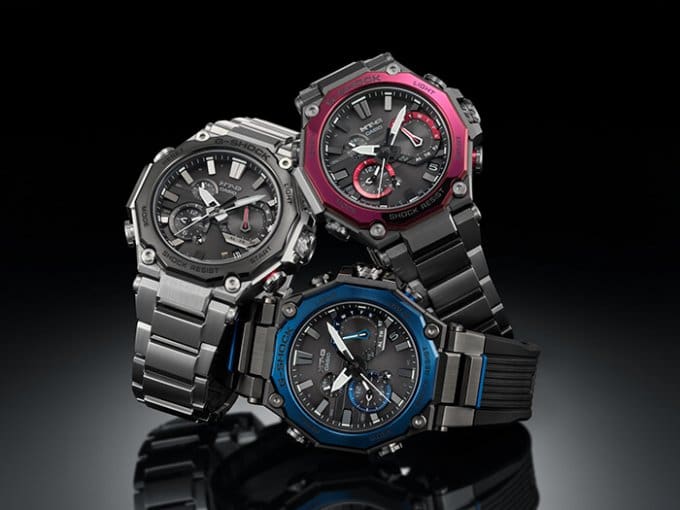 The AWM-500 series in a full metal stainless steel screw-back version of the first G-Shock with an analog or analog-digital display (AW-500, which also got its own revival in Asia this year). Unlike the original, the AWM-500 has Tough Solar power and Multi-Band 6 timekeeping. The AWM-500 series was released in November 2020 in Asia, and two of the debut models are expected to be released in the U.S. soon.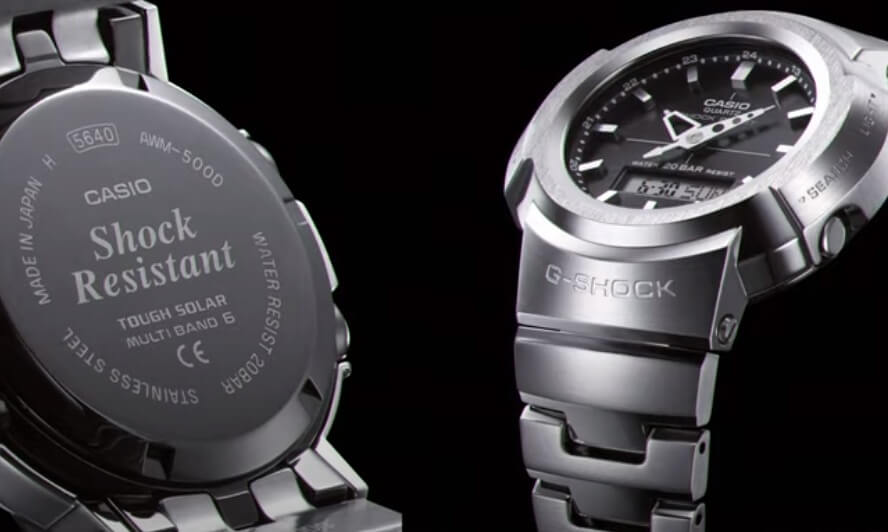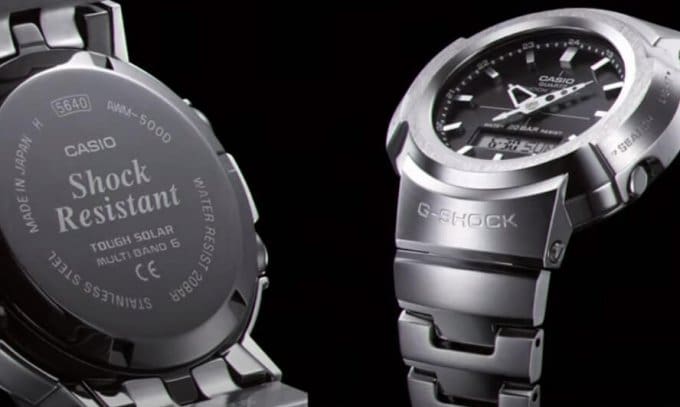 For more major releases from 2020 (including new color series) that are widely available, see our "Featured" Category.