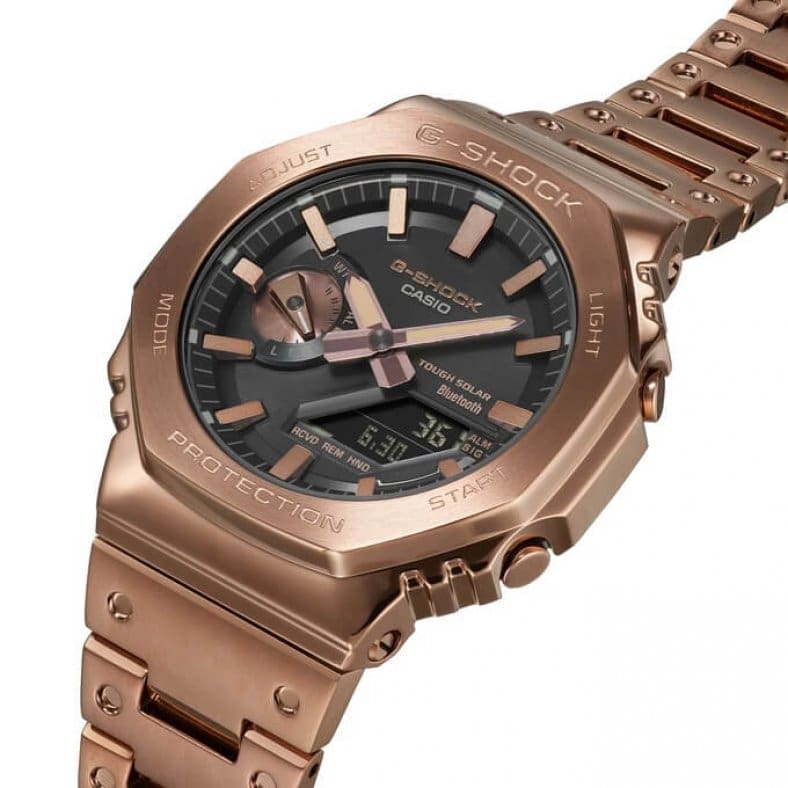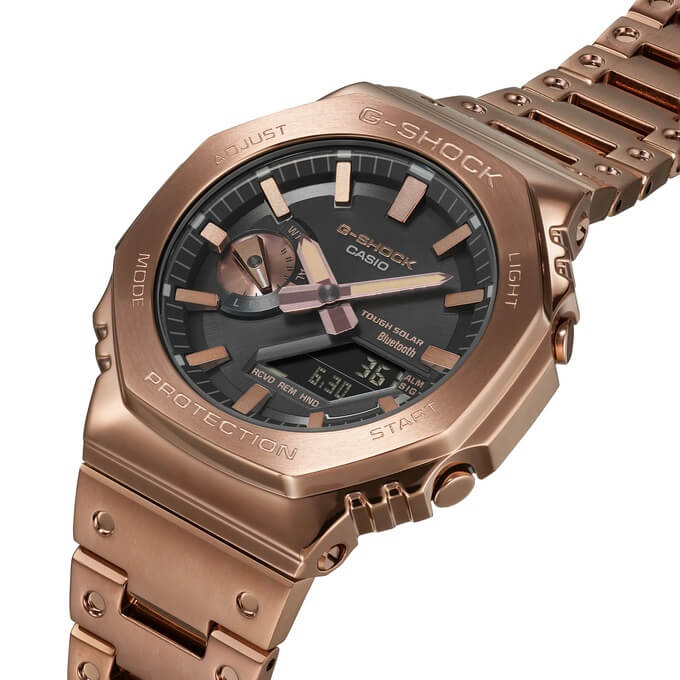 Japan-based blog Great G-Shock World reported that the full metal G-Shock GM-B2100GD-5A is likely to be a "one-shot" model, meaning that it will likely be discontinued in the not-too-distant future. According to GGW, this is according to multiple sources and activity at retail stores. We've seen many colored models of the GMW-B5000 series discontinued not long after their releases, so it's not surprising that the GM-B2100GD-5A is expected to follow the same fate, while the presumably more popular silver and black models are expected to remain active. (However, please note that a discontinuation has not been officially confirmed yet.)
The GM-B2100GD-5A is arguably the most interesting and attention-grabbing of the three, as it adds a lot of style over the more conventional models without being too flashy. As many were expecting a traditional yellow gold model (which is most likely coming later), Casio decided to defy expectations with a rose gold colorway. While it is officially described by Casio as rose gold, it is darker than other full metal rose gold models like the GMW-B5000GD-4. The "5A" color code suggests that it is more brown or copper-like than the usual pinkish rose gold. It has a more masculine look than other rose gold models, so the designation shouldn't be a deterrent for those who would normally be opposed to wearing rose gold items. If you're interested in this colorway, you might not want to wait on it for too long.
Update: G-Shock U.S. has the GMB2100GD-5A listed in the "limited" section.
Windup Watch Shop has some nice footage of the three debut GM-B2100 models.