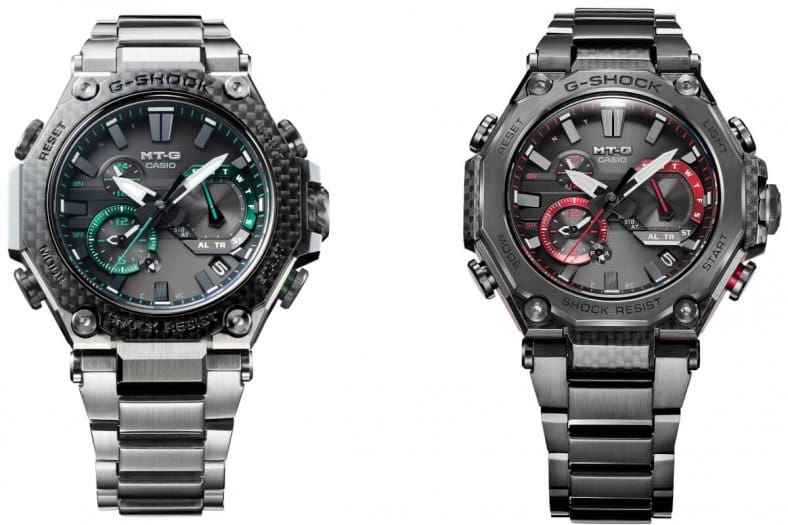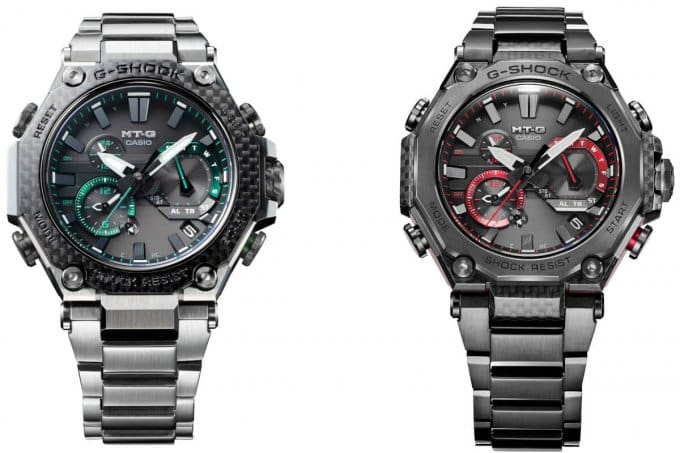 The G-Shock MTG-B2000XD-1A and MTG-B2000YBD-1A are the first MTG-B2000 models to feature carbon fiber parts on the front exterior. Both models have a stainless steel composite band with a resin interior layer.
The MTG-B2000YBD-1A (right) replaces the stainless steel of the bezel frame with multiple layers of carbon and fiberglass sheets, resulting in a frame that is 77% lighter than the stainless steel version. The total weight of the watch is 131 grams, compared to 156 grams for other MTG-B2000 models with a stainless steel band. The layered structure creates red accent lines on the side of the watch, and a distinctive carbon fiber top layer adorns the front of the frame. This top layer is also on the backside of the frame. The MTG-B2000XD-1A (left) has a bezel made of carbon fiber and fiberglass layers, with green accent lines visible on the side. The MTG-B2000XD-1A weighs 150 grams.
The MTG-B2000XD and MTG-B2000YBD feature Tough Solar power, Triple G Resist (shock, centrifugal force, vibration), 200-meter water resistance, Multi-Band 6 auto radio time sync, Bluetooth smartphone link, dual time, 1-second stopwatch (24 hours max), daily alarm, and LED light.
The MTG-B2000XD-1AJF (148,500 yen, tax-included) and MTG-B2000YBD-1AJF (159,500 yen) will be released on October 9, 2021, in Japan. Both models will also be released throughout Asia. G-Shock U.S. is expected to release the MTGB2000YBD1 for $1,200.
G-Shock MTG-B2000XD-1A
Silver with carbon fiber bezel and green accents.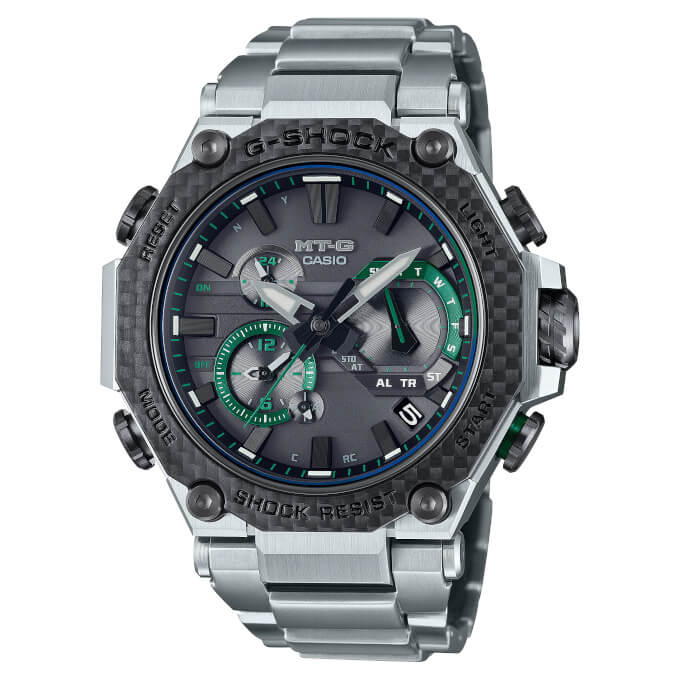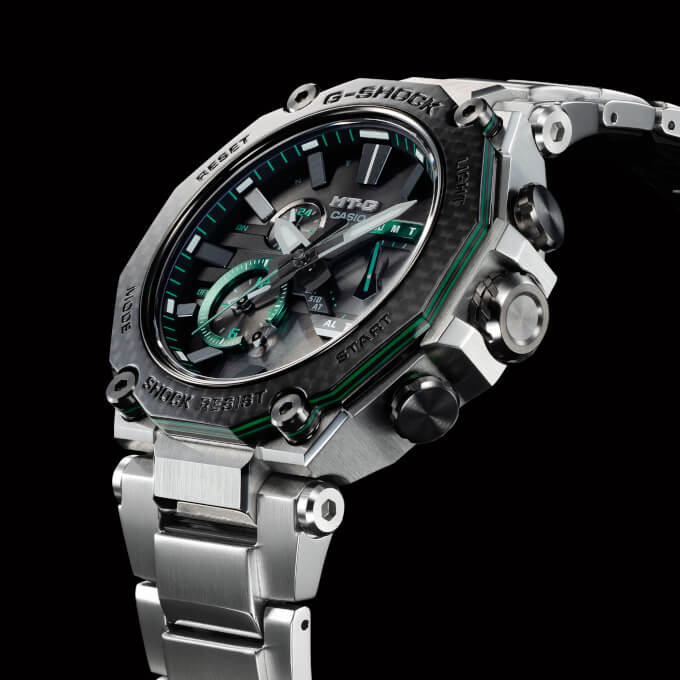 G-Shock MTG-B2000YBD-1A
Black with carbon fiber frame and red accents.