Casio is adding two new Pro Trek models to its mid-size PRW-50 and PRW-60 climbing lines: the PRW-50FC-1JF (74,000 JPY) and PRW-60YBM-1AJF (55,000 JPY).
The PRW-50FC-1 is the first PRW-50 model with a composite band made of resin and metal parts. The previously released PRW-60FC-1AJF also offers a composite band, but the PRW-50FC-1 offers a different look with a textured bezel and beige numbers on the dial. As an "FC" model, the PRW-50FC-1JF also has a sapphire crystal unlike other PRW-50 models.
The PRW-60YBM-1A comes with a nylon band made by sportswear brand MXP. This special band features the "Maxi Fresh" deodorizing technology to prevent odors. The band not only suppresses the smell of sweat but also the growth of bacteria, making it useful for those are physically active.
Both watches feature Tough Solar power, Triple Sensor Version 3 (with altimeter-barometer, compass, and thermometer), 100-meter water resistance, STN LCD display, and full dual LED lights with the Neon Illuminator black light.
Update: The PRW-50FC-1 and PRW-60YBM-1A are also October 2019 releases in the rest of Asia.
Pro Trek PRW-50FC-1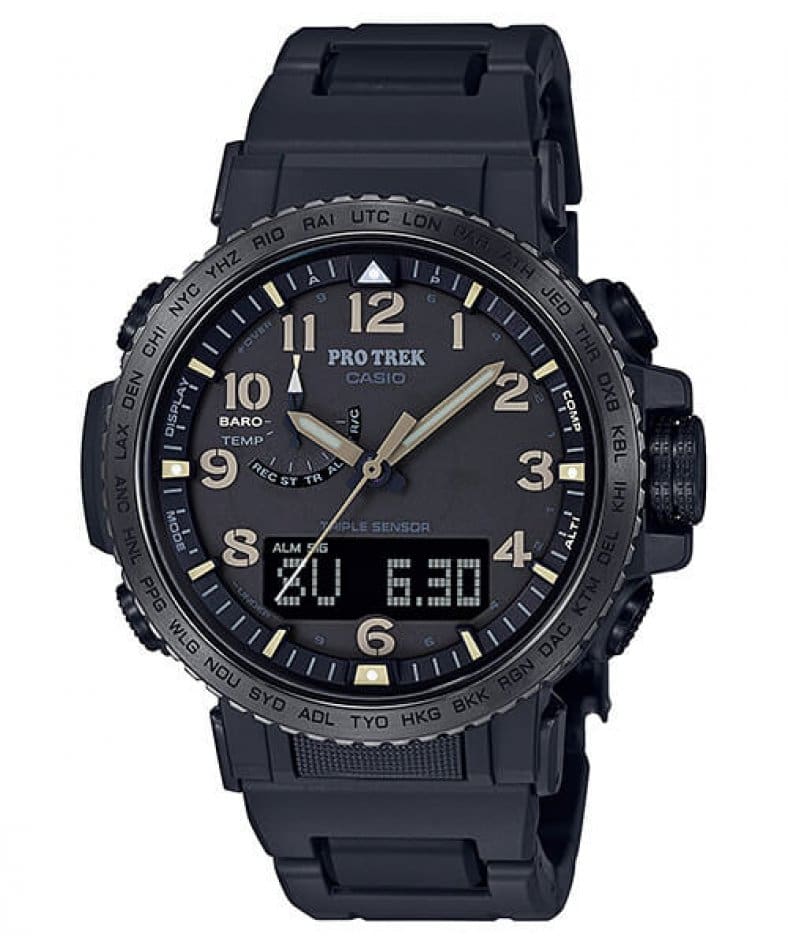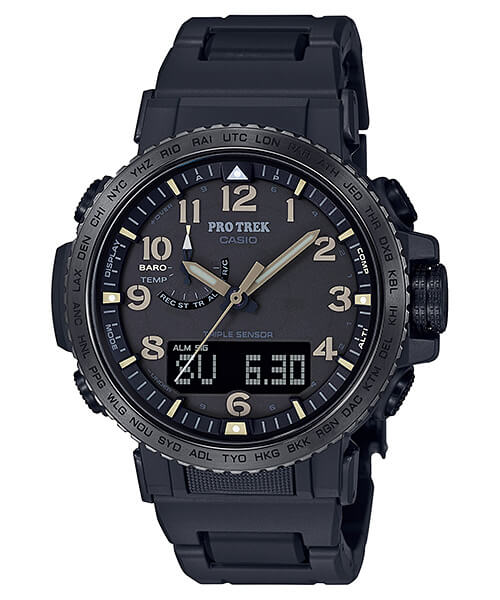 Pro Trek PRW-60YBM-1A