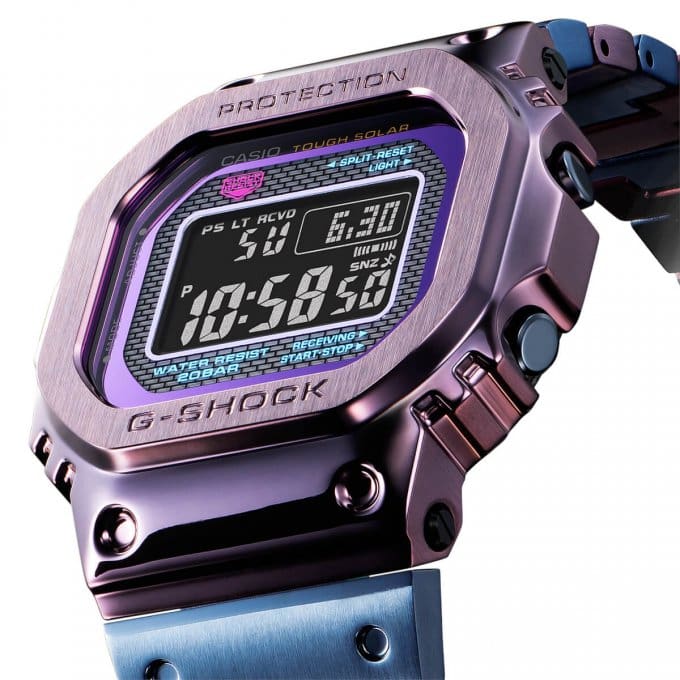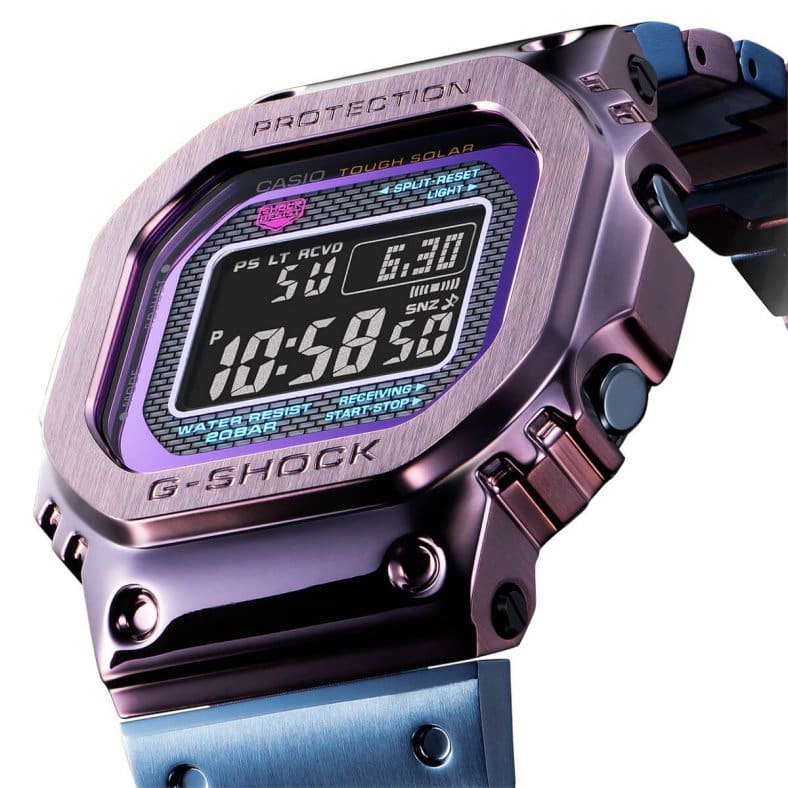 Evoking a cityscape scene of Tokyo at twilight, the G-Shock GMW-B5000PB-6 has a stainless steel bezel with a purple ion plating and band links with an alternating blue-gray and purple IP. The blue and orange labels on the face represent the lights from buildings in the city. The newly developed ion plating has a muted chroma (hue and saturation), and the surface has mirror and hairline finishes.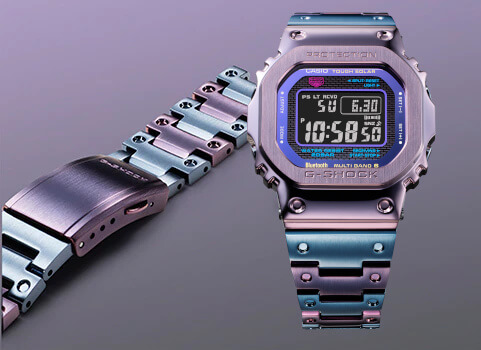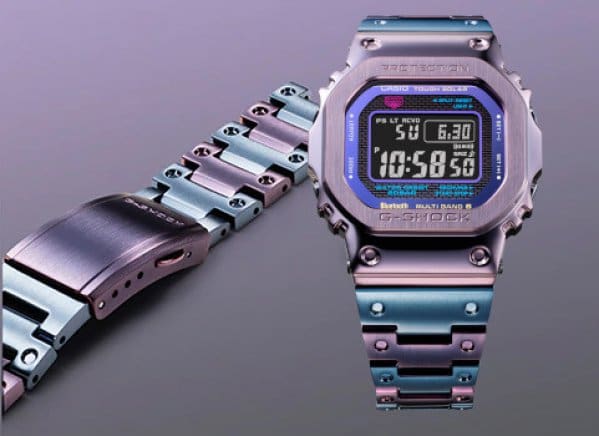 As part of the best-selling full metal GMW-B5000 series, the GMW-B5000PB-6 has a stainless steel inner case with a screw-down case back.
Major features include shock resistance, 200-meter water resistance, Tough Solar power, Multi-Band 6 automatic radio time syncing, Bluetooth smartphone link, and LED light.
In Japan, the GMW-B5000PB-6JF has a tax-included price of 82,500 yen and will be released on September 10, 2021. The GMW-B5000PB-6 was also announced for Asia and is expected to be released worldwide. Although it's not designated as a limited edition release in Japan, it would not be surprising if its production is halted not long after its release, as we have seen recently with other colorful models like the red GMW-B5000RD-4 and rose gold GMW-B5000GD-4.
Update: G-Shock U.S. is expected to release the GMWB5000PB-6 for $600. The GMW-B5000PB-6ER will also be released in the U.K. (£549) and Europe.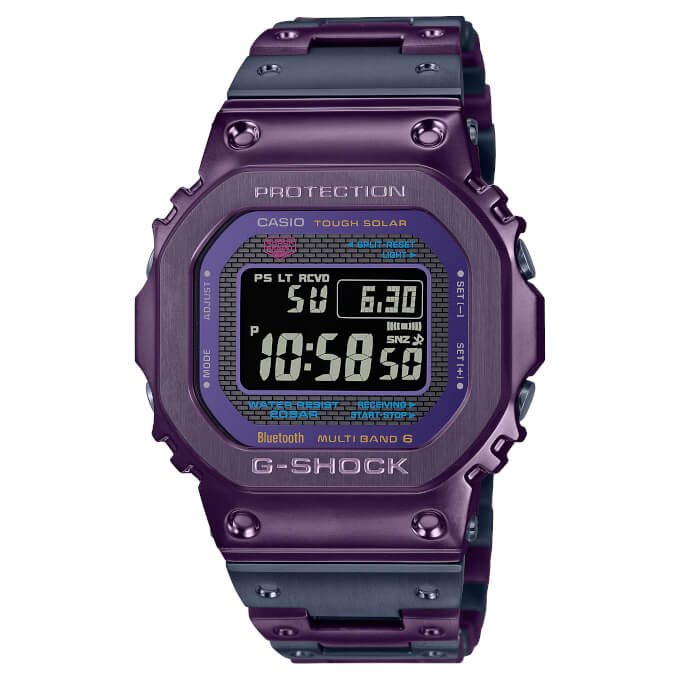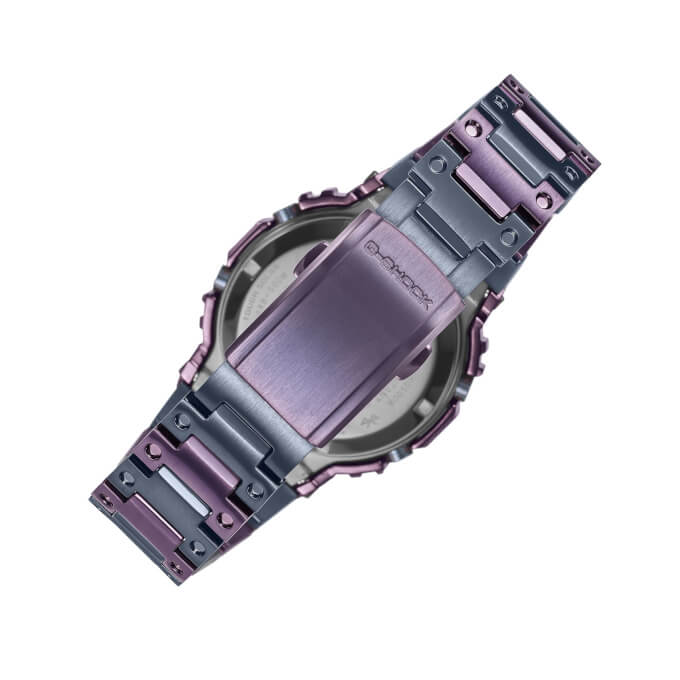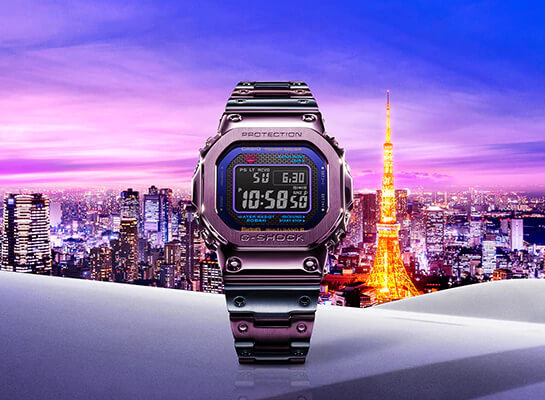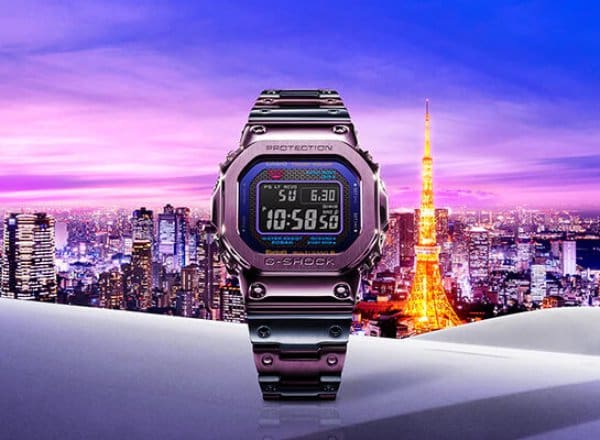 GMWB5000PB-6 Twilight Tokyo Video from G-Shock U.S.: