According to Japanese media, the following models are due for an April 2021 release in Japan. (Some of these models may get a wider release.)
GMW-B5000TR-9: Featuring the new TranTixxii titanium alloy with double hardness, mirror finish, and multicolor band.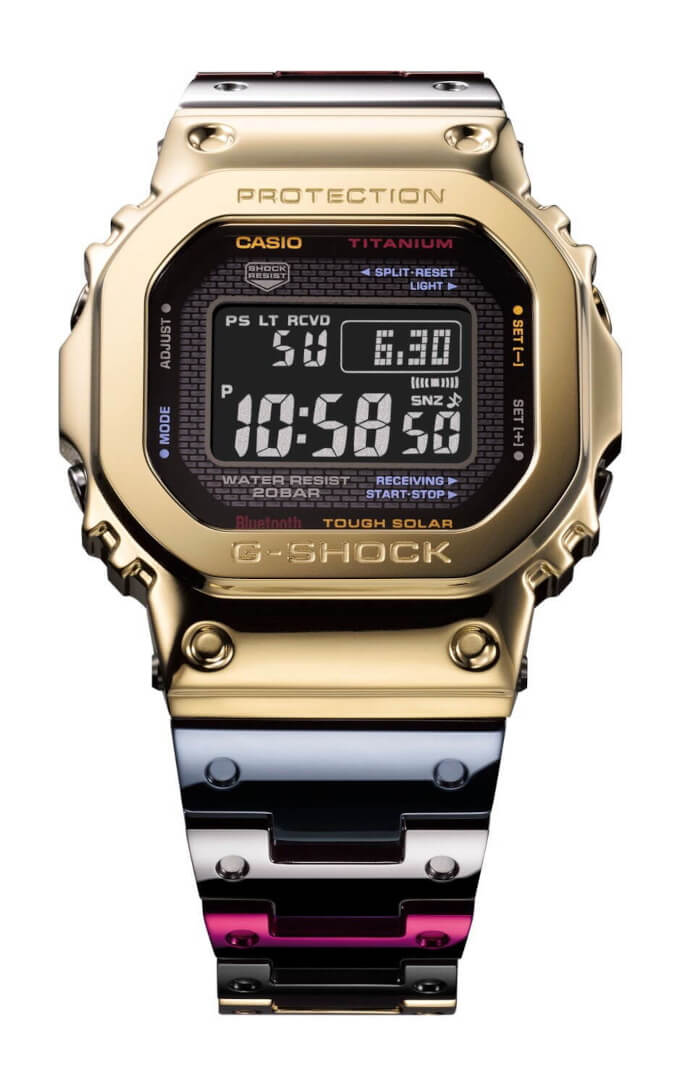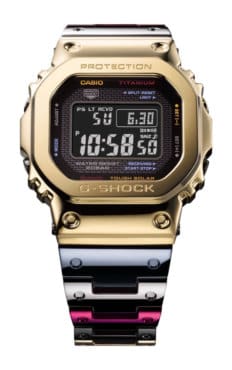 Royal Navy x G-Shock Frogman GWF-A1000RN-8A: This collaboration is inspired by the HMS Queen Elizabeth aircraft carrier and will likely be available to U.K. residents first at G-Shock.co.uk, like the previous Ministry of Defence collaborations.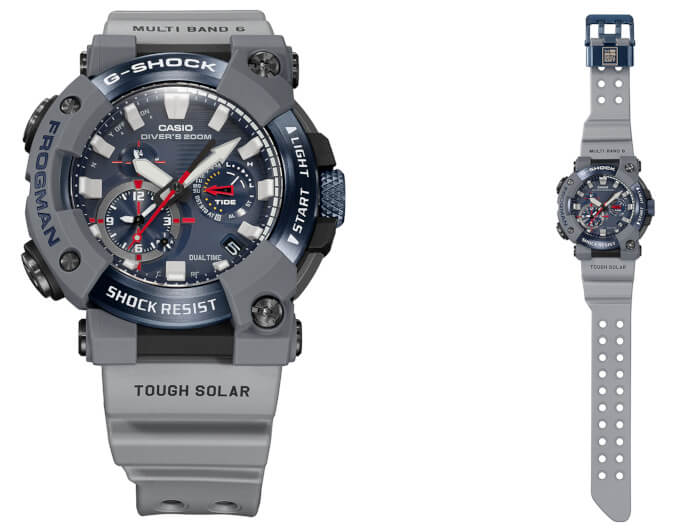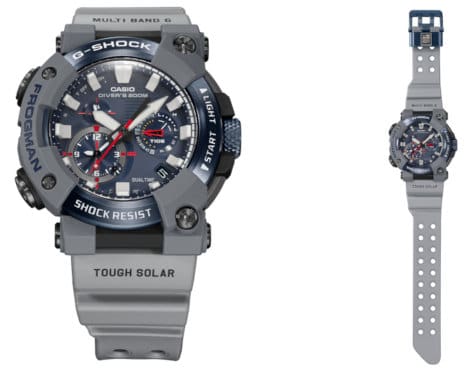 B.League x G-Shock DW-5600BLG21-1JR: This attractive collaboration with the professional Japanese basketball league is most likely a Japan-only release.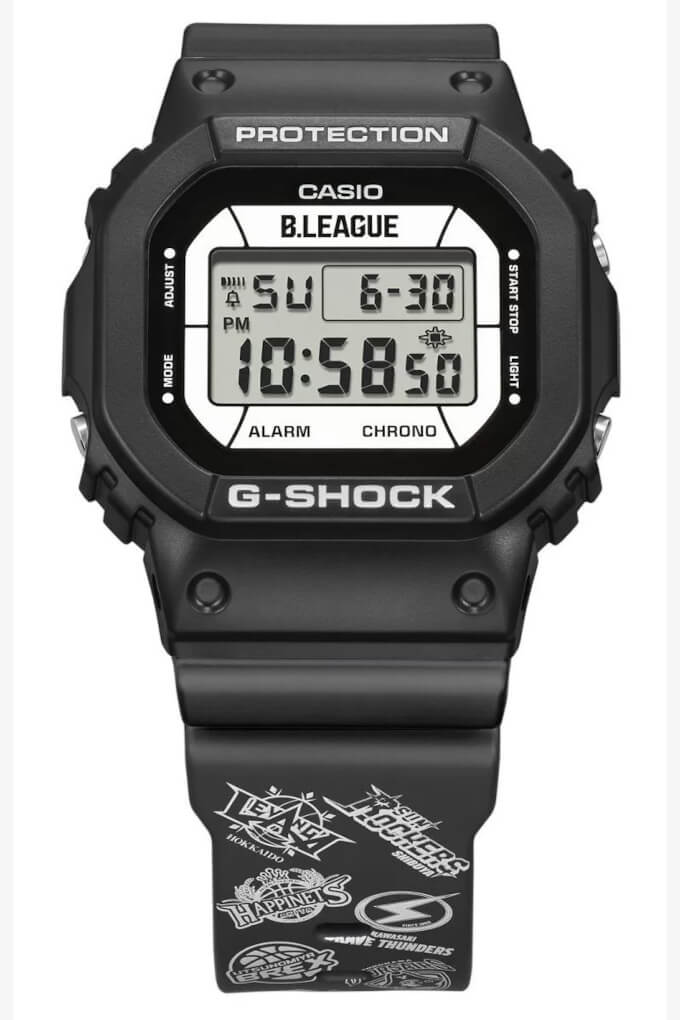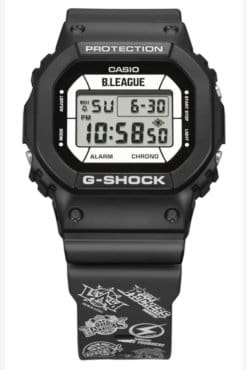 MTG-B2000BDE-1A: With black IP, red accents, stainless steel band, red resin band, and tweezer tool for changing band.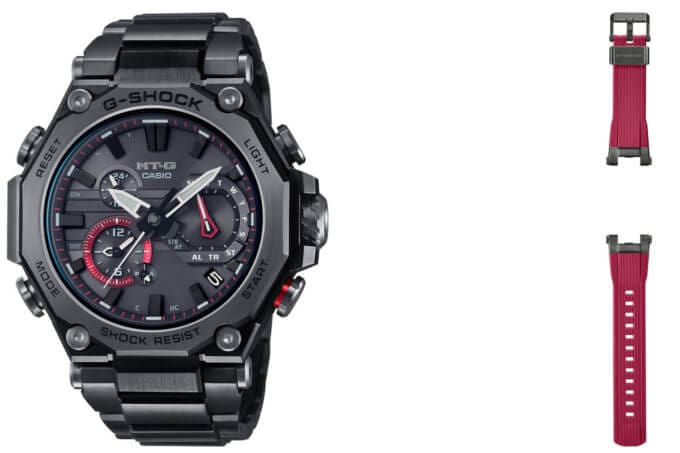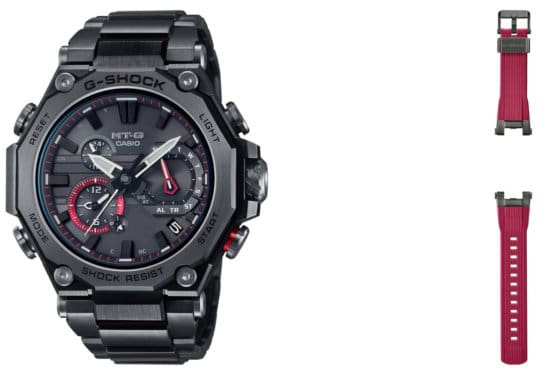 GBX-100NS-1 and GBX-100NS-4: "Night Surfing" editions of the top G-LIDE tide watch. GBX-100NS-1JF appears to have a black IP bezel and GBX-100NS-4JF appears to have a rose gold IP bezel.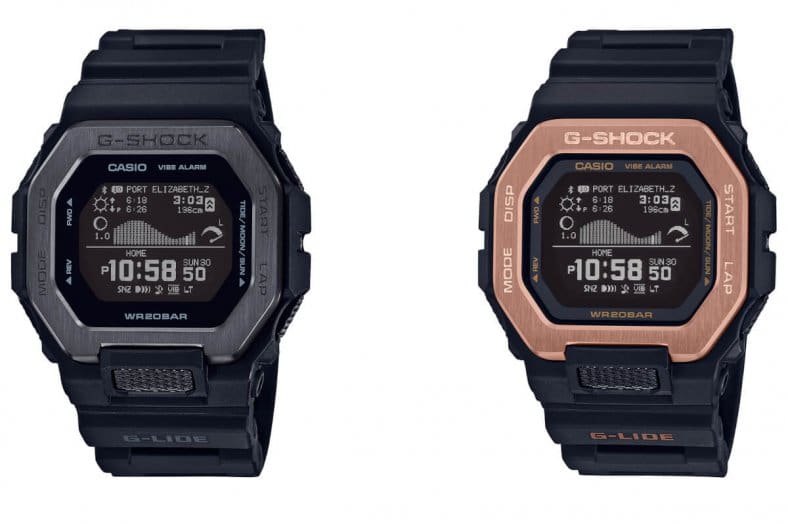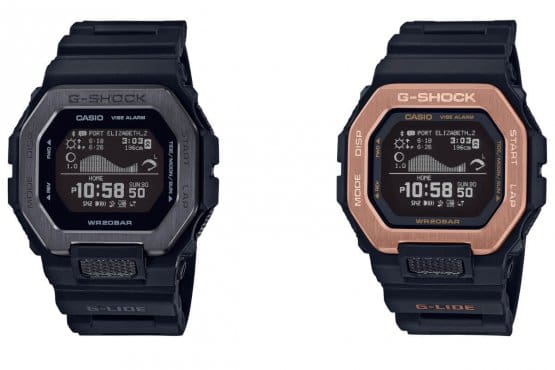 Black and Green Series: Including AWG-M100SMG-1AJF, GA-140MG-1AJF, GA-700MG-1AJF, and GW-B5600MG-1JF. The GW-B5600MG-1JF is close to what a lot of people have been asking for, a standard (i.e. without loud colors) GW-B5600 model with a standard (non-inverted) LCD display. The green accents on the GW-B5600MG-1JF are not overwhelming, with the small upper and lower labels in green. It also has a dark green camouflage pattern bordering the face, but it is subtle.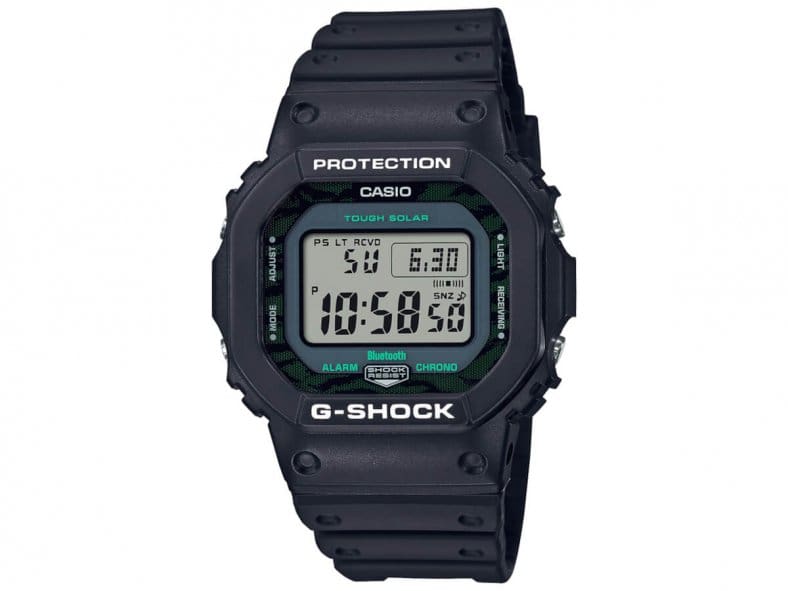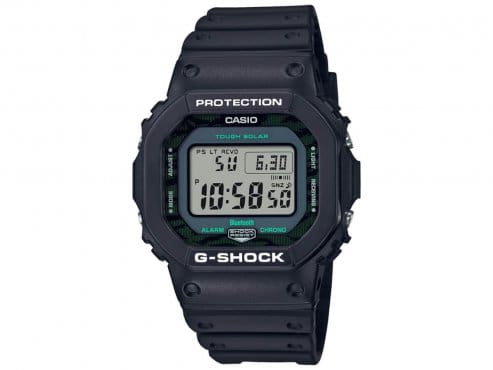 GBA-900 Series: An update to the affordable end of G-SQUAD running watches, featuring a step counter and Bluetooth smartphone link. Like the GBD-100, it can use a connected smartphone's GPS to improve its step counting, so that it will be more accurate when used without a connected smartphone. The newly designed LCD display can show a 5-step exercise intensity graph. Also, there is some sort of auto measurement function that measures the time when a certain distance is run. Price is expected to be 18,700 JPY.

For more images, visit kakakumag.com.