The G-Shock MTG-B3000BDE-1A offers the classic black and gold combination and includes two types of bands.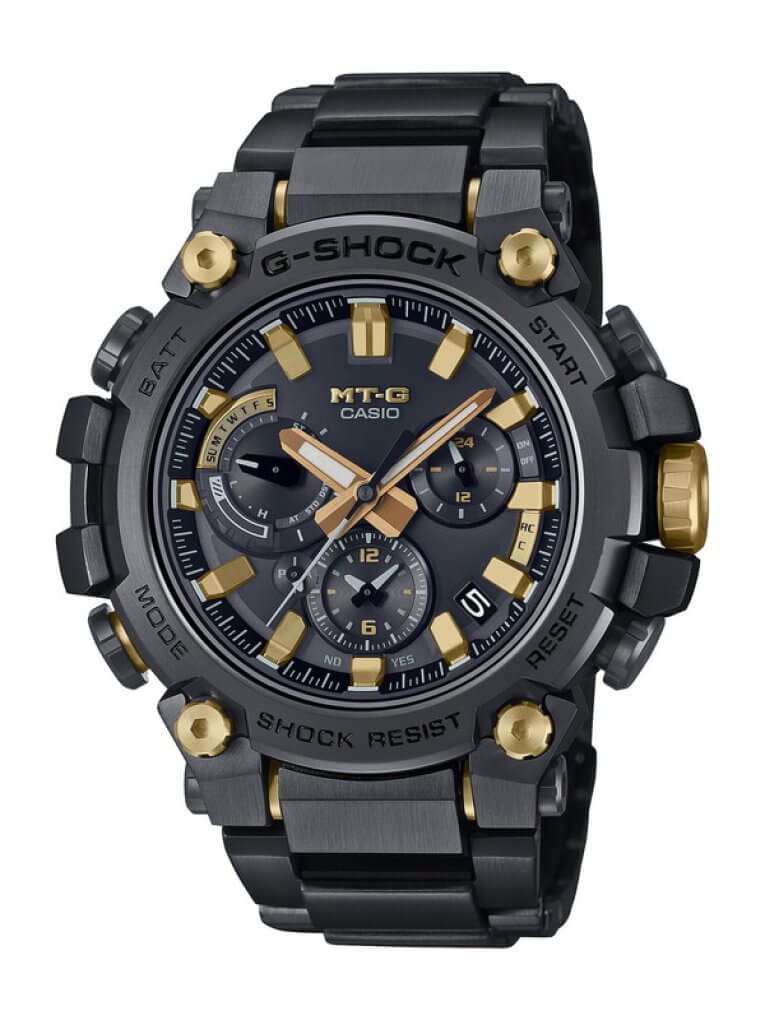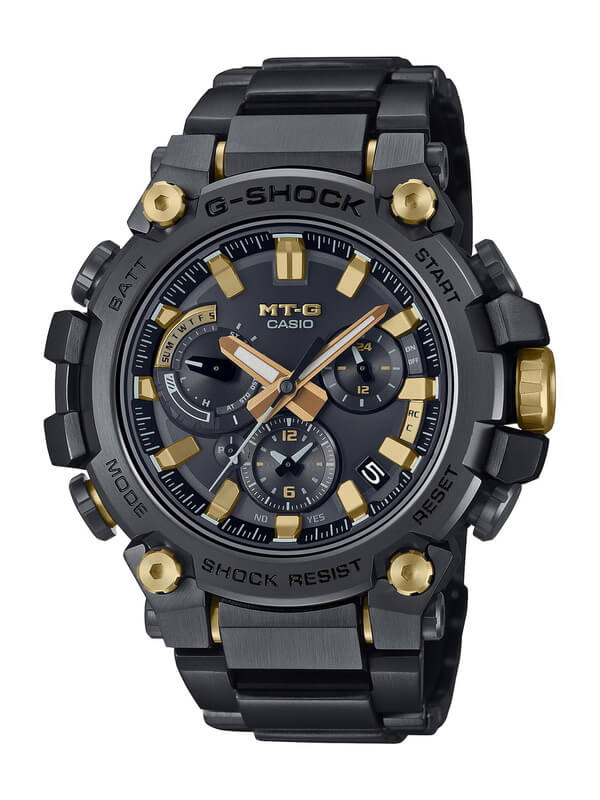 When we look at recent all-new G-Shock series, the MTG-B3000 definitely stands out. It offers a sporty yet refined style in a slim case that is just 0.3 millimeter thicker than the slimmest men's G-Shock model (GA-2100). The MTG-B3000 is a manageable size for most wrists, and it should really be seen in person, as it is the type of G-Shock that tends to look larger in images than it really is. The MTG-B3000 is an expensive luxury model that isn't insanely expensive, and one that a lifelong G-Shock fan might consider buying. It is also the type of timepiece that might attract watch enthusiasts who normally don't buy G-Shocks, with its stainless steel bezel and traditional full analog style.
The initial MTG-B3000 lineup was a bit lacking, in our opinion, with three black ion plated models, and with the all-black MTGB3000B-1A coming with a resin band (with a stainless steel band available for purchase separately only in Japan and Asia). Thankfully, it didn't take long for Casio to release the MTG-B3000D-1A, a handsome silver model with black ion plated parts, then the colorful MTG-B3000FR-1A 40th Anniversary limited edition with a carbon-insert bezel. Casio is now set to release the black and gold MTG-B3000BDE-1A, which includes a composite band and a soft urethane band. The watch, made of stainless steel and a carbon-reinforced center case, features a black ion plating with gold ion plated parts and gold accents on the dial. The composite band is made of black IP stainless steel and fine resin with a thin resin layer on the surface of the inner band. The soft urethan band has a gold IP buckle and band keeper. The MTG-B3000 is designed for quick and easy band removal by pressing the buttons on the sides of the lugs.
The black and gold color scheme dates back to the original G-Shock release in 1983 with the DW-5000C-1B. (There was also the black and red DW-5000C-1A.) It remains a popular combination that is often seen on many models. Judging by the Japan model name (MTG-B3000BDE-1AJR, ending in "JR") and the status of previous G-Shock releases that include multiple bands, this release is a limited edition. The MTG-B3000BDE-1A measures 51.9 x 50.9 x 12.1 and weighs 148 grams with the composite band (and 111 grams with the soft urethane band). Features include shock resistance, 200-meter water resistance, Triple G Resist (shock, centrifugal gravity, vibration), Tough Solar power, Multi-Band 6 automatic radio time sync, Bluetooth smartphone link, sapphire crystal, Neobrite lume, dual time, stopwatch (1-second, 23:59'59 max, with elapsed and split times), countdown timer (24 hours max), daily alarm, full auto-calendar, power save, and LED Super Illuminator light with afterglow.
The MTG-B3000BDE-1AJR will make its debut in Japan in November 2022 with a tax-included price of 165,000 yen. Release information for other regions is forthcoming.
Update: G-Shock U.S. released the MTGB3000BDE1 for $1,150 in December 2022.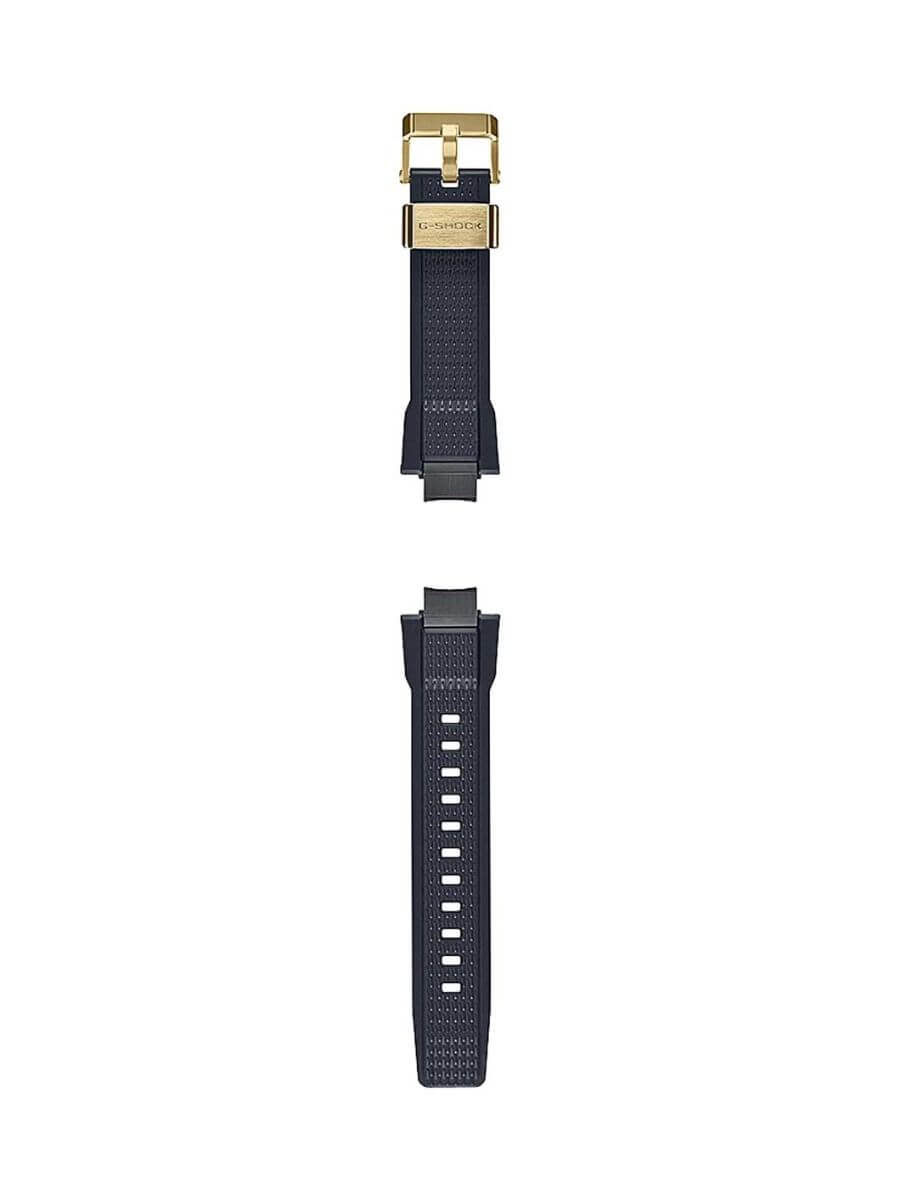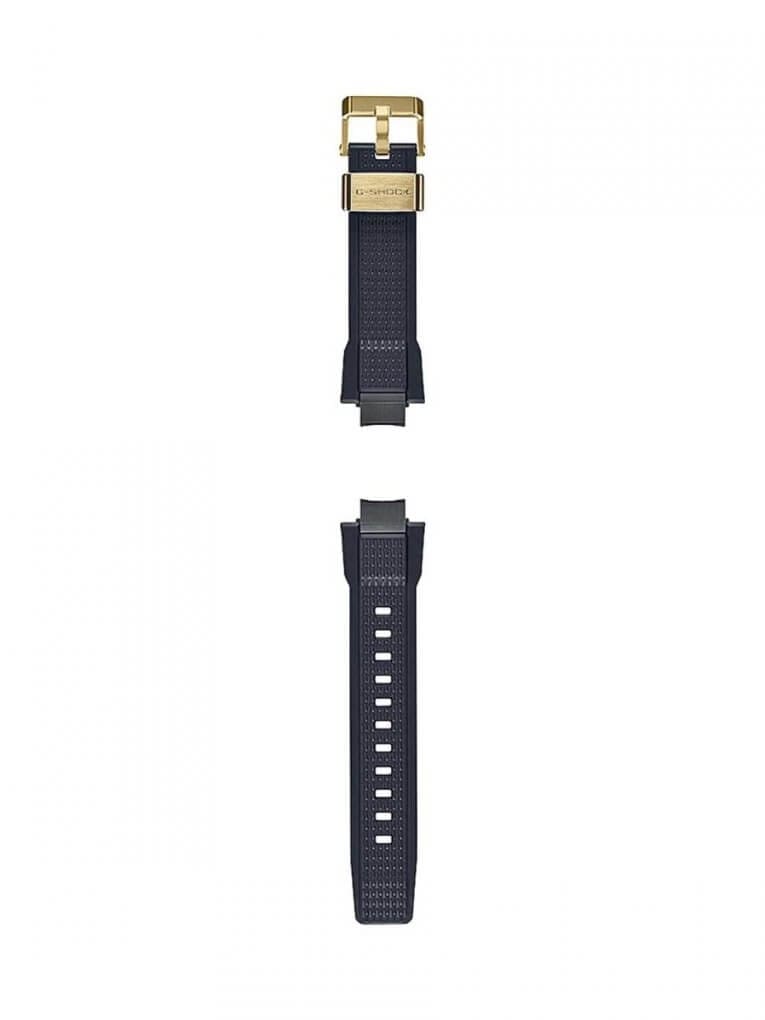 Buy MTGB3000BDE1
Casio