Welcome to G-Talk, a new type of post where I write about G-Shock-related things that don't really warrant their own posts but are too much for Twitter. The opinions and statements here are solely my own and should not be attributed to any other entities. – Walden (G-Central Editor)
Here are the October 2020 G-Shock releases in Japan.
DWE-5600CC-3 with Carbon Core Guard: This is the inevitable carbon square, with another DWE-5600 model expected soon.
GBD-H1000-1A4 and GBD-H1000-7A9 Sporty Skeleton Colors: It's somewhat unexpected to see the GBD-H1000 getting these translucent "skeleton" colors that are all the rage on more affordable models. The style looks quite good on this model, thanks to the resin bumpers and stainless steel bezel.
GMW-B5000TCF-2 Blue IP Titanium Camouflage: There was some confusion as to whether this model is DLC-coated like the GMW-B5000TCM-1. Our conclusion (based on what casio-intl.com and g-shock.jp say) is that the screw-lock case back is DLC-coated, but not the bezel and band.
GR-B200RAF-8A Royal Air Force x Gravitymaster: This muted colorway is very unique and makes the carbon fiber bezel pop in a nice way. I am eager to see more photos and videos.
GWF-A1000BRT-1A Frogman Borneo Rainbow Toad: It turned out to be "1000%" real.
MTG-B1000VL-4A Volcanic Lightning Rainbow IP: The translucent red band plus rainbow IP bezel treatment is a great combination on this high-end model.
Pro Trek Firefall Series with titanium band and sapphire: This is a nice color series showcasing Pro Trek's mid-size models.
Pro Trek PRX-8025HT-1 for Pro Trek 25th Anniversary: Limited to 200 pieces and close to $2,000.
In other news, Reeds Jewelers seems to have a larger supply of the blackout GA2100-1A1 this time around, as it's been in stock for much longer than usual. (It probably helps that they mercifully limit orders to one watch to prevent scalping.) We're holding off on declaring the one-year-plus shortage completely over until more retailers have it in stock regularly. (Update: Out of stock the next day.)
There are a lot of new G-Shock models on the horizon. I won't get into all the model names until we have images, but here are some things that stand out:
• AW-500 Revivial: There are three new AW-500 models coming. The AW-500 (pictured below) was the first-ever analog G-Shock, released in 1989. The similar-looking AWG-M500 with Tough Solar and Multi-Band 6 was last seen in 2018. There is also an all-new AWM-500 series coming. (Update: Casio announced the AW-500 and AWM-500 the following day.)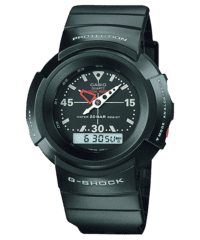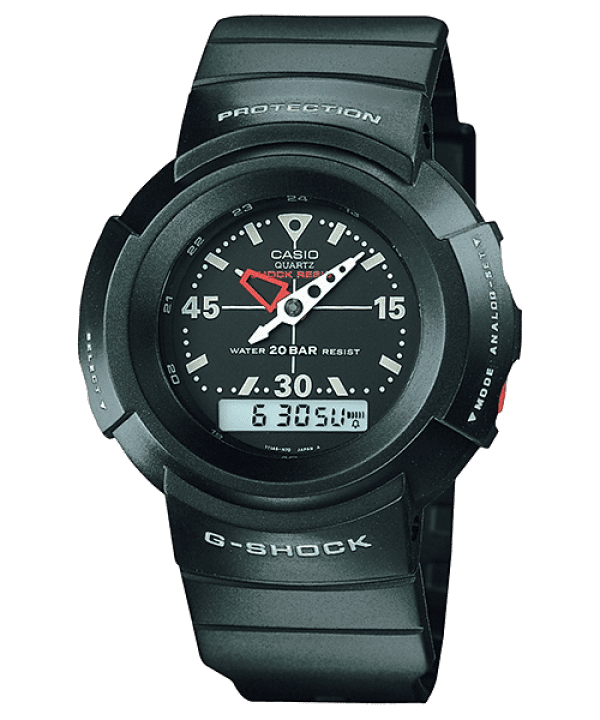 • A new "King" is coming, the GX-56SGZ-2, which may be part of a color series.
• Other base models that we will be seeing more of soon: AWG-M100, DW-5600, DW-5900, DW-6900, DWE-5600, GA-110, GA-120, GA-140, GA-700, GM-110, GA-2000, GA-2110, GAW-100, GMW-B5000 (the red IP one that we covered), GW-B5600, and MRG-B2000. Most of them are probably coming in 2021.
If not for the global pandemic, October 2020 was supposed to be the month for the release of the mysterious G-Shock G-SMART smartwatch. We don't know how long it will be delayed for, but it seems like January would the earliest, and summer 2021 would hopefully be the latest.
Amazon Prime Day will take place on October 13-14, 2020. There were some good deals on Casio Pro Trek watches during last year's Prime Day, and we will post about any Casio deals we see this year. Here is a link to the daily watch deals page, which may have some early deals.