Happy new year! We previously covered all of the January 2022 new releases for Japan, which include the G-SQUAD collaborations with the "Matchday: Inside FC Barcelona" docuseries, the Utility Camo Series, and the Toyota Team Land Cruiser x G-Shock Mudmaster. It looks like there will also be some GA-700CA models coming to Asia soon, as part of the Utility Camo Series. The MTG-B1000CX-4A Year of the Tiger Edition, which was released in China in December, will likely be released in other Asian countries in January and possibly beyond.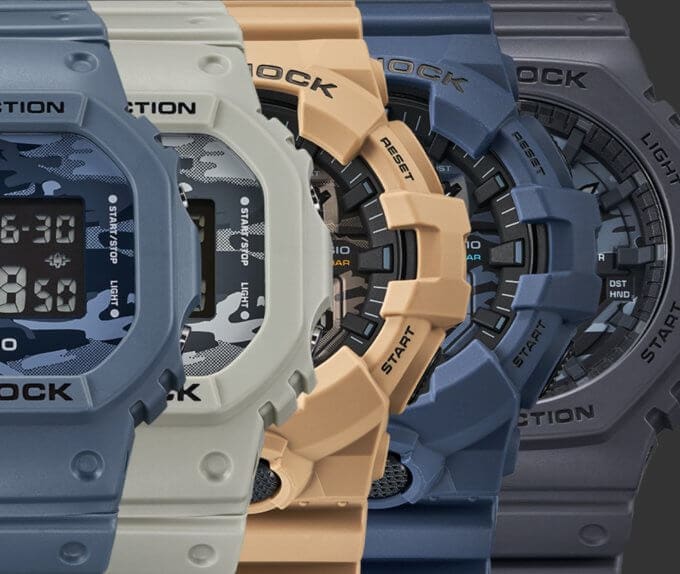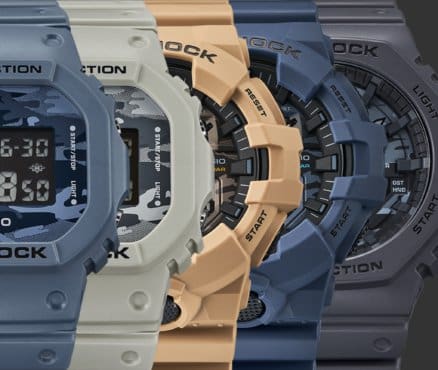 It's been rather slow for news around the holidays, but here are some unconfirmed new models expected in 2022, as well as some unknowns that we are thinking about.
Almost Certain: The MRG-B5000, which has been the most talked about unreleased G-Shock since the GSW-H1000, was originally expected in late 2021, and it is now expected to be released sometime this year. There is also evidence that the GST-B500 is coming, based on a Taiwan NCC filing, and there are rumors in Japan that the MTG-B3000 is coming this year.
Very Likely: The G-Shock 40th Anniversary is in 2023, and if the previous celebration is any indication, we are likely to see some 40th Anniversary models launched in late 2022. G-Shock launched the 35th Anniversary website (world.g-shock.com) in August 2017 and released the first 35th Anniversary limited edition series in September 2017, so we expect to see the same sort of activity starting this year. There is also likely to be a new G-Shock Perfect Bible publication released around the end of the year in Japan.
Unknown: A Spanish fan site recently raised the possibility of a new Rangeman coming this year, but there hasn't been any evidence of it. Thinking about a new Rangeman also leads us to wonder when a new Frogman is coming. Although the analog GWF-A1000 Frogman was launched recently in 2020, we believe (or maybe just hope) that a new digital display model could be next in line. While we are confident that a new Rangeman and Frogman will appear at some point, the launch of a new Gulfmaster is less certain, but it would certainly be intriguing. Although one might expect to see the most exciting all-new models released during the 40th Anniversary in 2023 (like the GMW-B5000 was in 2018), we wouldn't be surprised to find an all-new Master of G model released this year.
Here's a look back at our top five articles from 2021.
5. Mech-inspired G-Shock GMW-B5000TVA-1 Titanium Virtual Armor
4. G-Shock Transparent Pack Series
3. G-Shock GMA-S2100
2. G-Shock 5000U/5600U/5610U Updated Module "U" Series
1. G-Shock GM-2100
Thank you for your continued support and we look forward to covering another exciting year of G-Shock for you!